The interruption to football championships – local, national and European – caused by the coronavirus pandemic is plunging the sport into a crisis. For a sector with billions in annual turnover, tomorrow's world is looking very different to yesterday's.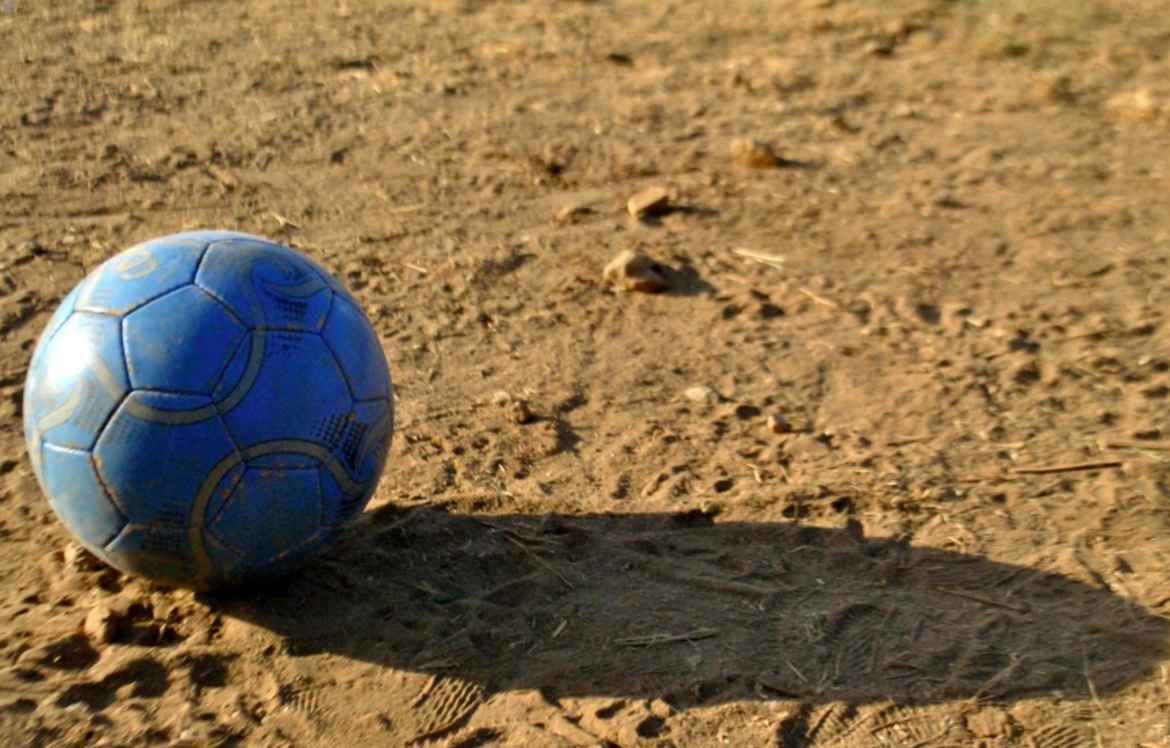 Will football go bust?
The interruption to football championships – local, national and European – caused by the coronavirus pandemic is plunging the sport into a crisis. For a sector with billions in annual turnover, tomorrow's world is looking very different to yesterday's.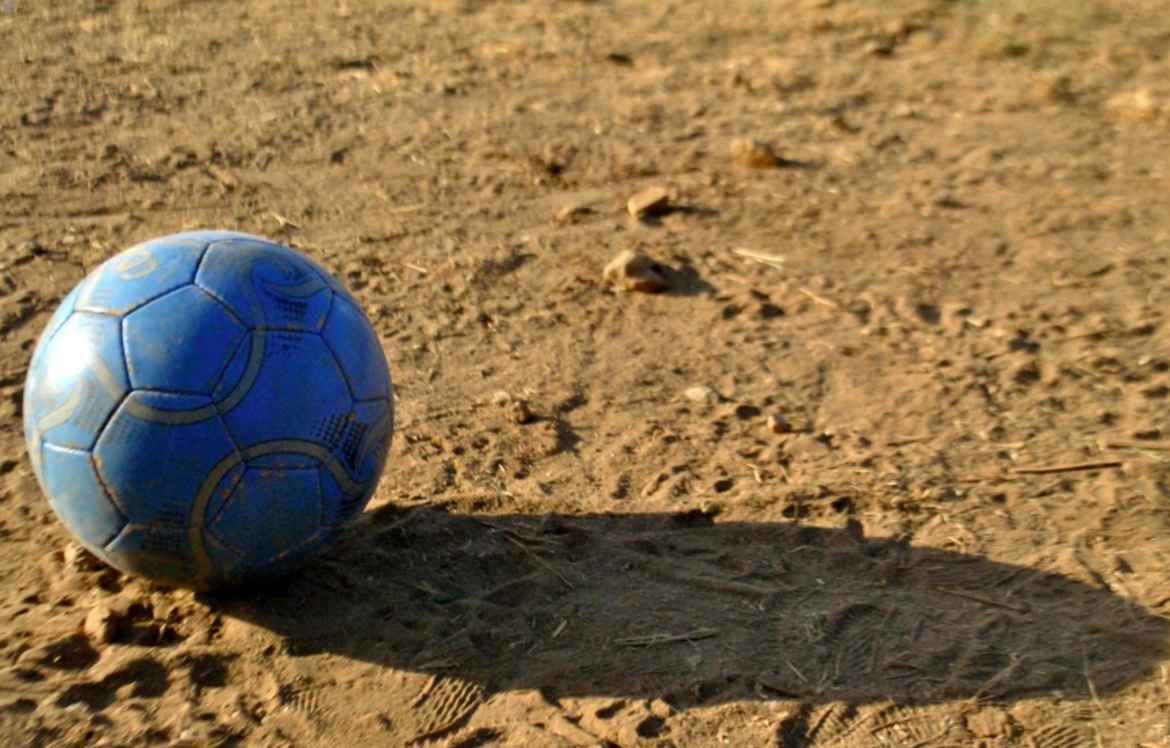 "If we do not play behind closed doors as soon as possible, there is no point talking about whether we should play a championship with 18 or 20 clubs, because we will not even have 20 professional clubs any more." Christian Seifert is not some polemicist adept at using soundbites to get an audience, he's the respected boss of the German Football League. On the other side of the Channel a similarly doom-laden tone is struck by Greg Clarke, head of the English Football Association, who fears "the loss of clubs and even divisions due to the financial collapse". So it took only a virus to shake up a whole economic sector – professional football – that seemed otherwise solid.
The coronavirus crisis has hit a relatively stable economic model head on. On the revenue side, European professional clubs generated €21.1 billion in income, a fivefold increase in 20 years. Admittedly, this performance is mainly driven by about thirty large and rich clubs, but such strong and steady growth is nonetheless rare for an "old" market like football. 
On the spending side, the main clubs have been forced to get their affairs in order to comply with the new Financial Fair Play Regulations. These were devised after the financial crisis of 2008 with the aim of cleaning up the finances of European football, which was then heavily indebted. As a result, football has since become generally profitable (under the impetus of the biggest clubs), and has significantly reduced its debts. 
The latest interesting financial indicator is the equity capital built up by clubs. This cushion has grown significantly over the last ten years. In theory it allows clubs to plan better for the future. 
The sector has thus never been in such good health as over the last decade. How then to explain that it finds itself on a tightrope after only a month's interruption of competition?
The first answer is straightforward: football came to a complete standstill overnight, suddenly cut off from most of its sources of income. No sector does well out of such a situation, as ski resorts and musicians can testify. 
A second explanation is that football is a sector with very high fixed costs. When a freight company cannot run its trucks, it suffers, of course, but the company at least saves fuel, which accounts for around 30% of its spending. By far the biggest expense for football clubs is the players' salaries (and to a lesser extent those of non-sporting staff). In Europe, 64% of revenue is spent on salaries, a rate that has not changed in ten years even though revenue has exploded.
The clubs were therefore unable to make a leap in profitability by controlling their labour costs – the improvement in their profitability came from elsewhere (a lower debt burden, for example). The phenomenon is more or less evident depending on the country and the league. "In England, for example, some second-tier clubs will do anything to move up to the top flight and get the huge TV rights. They recruit very expensive players in the hope of making it to the top, so much so that their wage bill sometimes exceeds their operating income!", says Pierre Rondeau, a sports economist. "The salary variable is what makes the difference between pro football clubs and pro clubs in other sports such as volleyball, handball or basketball", adds Christophe Lepetit, head of economic studies at the Limoges Centre for Sports Law and Economics. "Football benefits much less from the short-time working schemes set up by governments, as such schemes are capped, for example at € 5,400 per month in France", he continues. This probably explains why football is anxious to finish the season whereas the French professional women's volleyball and basketball competitions have called it quits for the year.  
Football is therefore stuck between a rock and a hard place: its expenses are relatively constrained by salaries, and all its sources of income are cut by the virus. The most important of these is TV rights, especially those from national competitions.
With football stopped, many television channels have said that they will not pay for matches that are not being held. In France, for example, Canal+ and BeinSport have announced this in recent days. French clubs will need to make up the lost € 200 million. Sponsors, too, intend to renegotiate current contracts, which will lose French football € 140 million according to the firm KPMG. Another scenario involves a resumption of football, but without supporters, with matches televised only. In this case, the write-off (still in France) will be € 40 million in ticketing revenue, along with a good part of merchandising revenue (jersey sales and so on).
Finally, French football is especially dependent on income from the trading of players. French clubs are generally loss-making, but they have a big advantage: they are among the best trainers in the world. Most of them balance their books by selling young players to English and Spanish clubs at a high price. Last year, French clubs made a net profit on transfers of almost € 310 million. This pattern is the same for many "minor" clubs in the less wealthy leagues (Portugal, Belgium, etc.). But the English and Spanish customers, impoverished by the coronavirus, will bring prices down this summer. The CIES research centre estimates that the value of players has already fallen by 28% because of the virus.
Many European clubs are therefore in peril. The risk is highest in the short term, because the main danger concerns cash flow: salaries must be paid right away from income that may not be lost but is postponed, such as ticket receipts or TV rights (assuming the end-of-season matches are finally played in early summer). Clubs are therefore looking for agreements with players. In France, one such accord has been reached with the players' union to spread players' wage payments over time. Elsewhere in Europe, each club negotiates individually with its employees. Another strategy is to urgently seek fresh money. Gérard Lopez, president of the Lille club, has started looking for loans from investment funds on the part of all the French clubs requesting them. "We're talking about an interest rate of 8%, which is quite high given the overall level of interest rates at the moment", comments sports economist Pierre Rondeau. "This should increase the debt burden of French clubs for several years to come." It serves as a reminder that beyond the short-term cash flow, some European clubs are threatened in the medium to long term. 
For Pierre Rondeau, the economist, four club profiles are concerned. The first includes clubs "held by an investor who came to make money in the short term and who realizes that he made a bad bet". One example is the Girondins de Bordeaux club, owned by the American fund King Street, which was already thinking about packing its bags before the crisis. A second profile includes clubs owned by foreign investors with only vague objectives, like the Olympique de Marseille. "The American Frank McCourt may have wanted to build over the medium to long term, but the profitability horizon has clearly receded, given that this crisis is set to leave its mark on several earnings reports," says Pierre Rondeau. The third profile is "casino" clubs such as Ace Monaco and Lille, whose business model is focused on the trading of players and therefore looks likely to suffer from the players' devaluation. Finally, the fourth profile concerns clubs whose owner is directly impacted by the coronavirus, such as Olivier Sadran, proprietor of Toulouse FC and also CEO of Newrest, an airline catering company.
What comes next?
Right now is a time for crisis management, but a debate is already beginning about the future model of post-coronavirus European football. Three scenarios are possible, depending on how long the crisis lasts. The first will unfold if the economic situation is brought under control and football can resume by May. "Professional football will survive such a crisis, because the clubs have been acting responsibly, in particular thanks to financial fair play", says economist Bastien Drut. In such a situation he envisages "some moderation on the transfer market and lower revenue growth in the coming years".
But if the crisis lasts, two other scenarios are possible. One positive scenario would pave the way for stronger football regulations: a European-wide wage cap, a limit on the amount of transfers, a mandatory quota for players trained in-house, the holding of reserves to deal with crises, and so on. Such measures would force clubs to work on a long-term basis, thereby strengthening their equity capital and limiting the wage bill. The other scenario is less positive. If many clubs go bankrupt, especially the smaller ones, the big clubs in each country could take advantage of this to form a closed European league. This is a  longstanding dream in some quarters, and one that the crisis could accelerate in the event of a "shock strategy". 
"In fact, the conditions are right for both scenarios", observes Christophe Lepetit. "At the CDES, we are obviously pushing to take advantage of the crisis to provide a better framework for football." But Loïc Ravenel, a researcher at the Centre International d'Études du Sport, tempers this outlook: "I have no illusions, unfortunately. It would really take a lot of club failures – and very well-known clubs – for us to move towards some great egalitarian reckoning." As an advisor to Barack Obama put it in 2008, "We must never spoil a good crisis". The only question is who will be able to exploit it to shape tomorrow's football.