The European Data Journalism Network (EDJNet) is a network of media organisations from all across Europe, producing and promoting data-driven coverage of European issues in several languages. The network brings together dozens of journalists, data analysts, developers, and designers. The network was set up in 2017 and it is coordinated by OBC Transeuropa.
EDJNet works as a collaborative community, news aggregator, and learning hub:
A collaborative infrastructure makes it possible for EDJNet members to jointly collect data about and analyse major issues affecting European citizens and countries.

Produced content is made available for free in several languages, always including English. It can be syndicated or reused by anyone within and outside the network under a few simple conditions.
The network is open for new members to join, provided that they are media organisations based in Europe and keen on data journalism, and that they are ready to subscribe to EDJNet's internal rules and to proactively take part in the activities of the network. All existing members need to agree to the entry of a new organisation; there is no membership fee.
Here is the current setup of the network: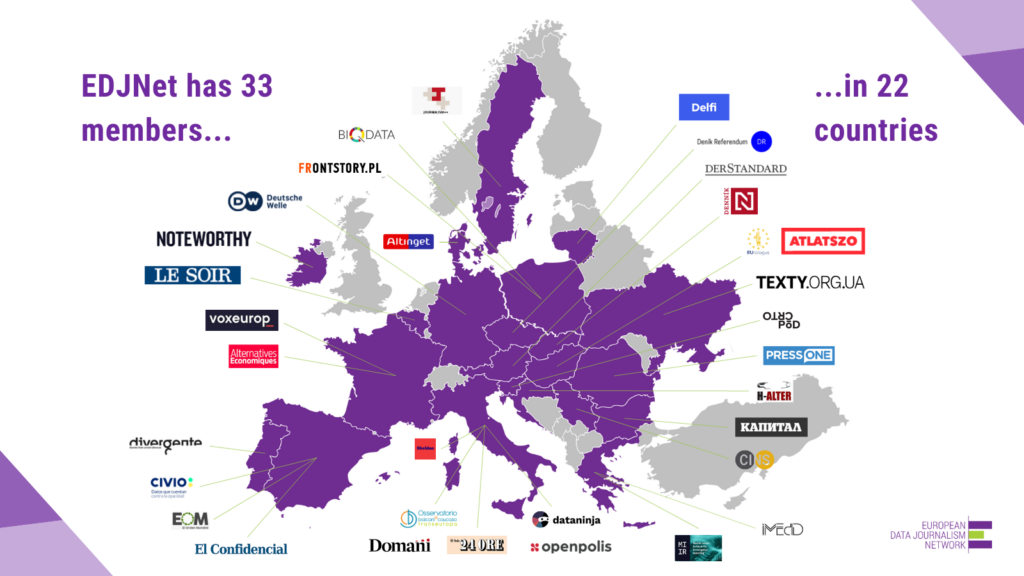 Federico Caruso
Outreach and impact officer
Hear what our members have to say: