Why integration is stalling
Jobs, housing, education, equality: these are what allow the integration of immigrants in Europe. But the process is often compromised by its numerous flaws, the OECD notes in a recent report. And France is at the bottom of the class.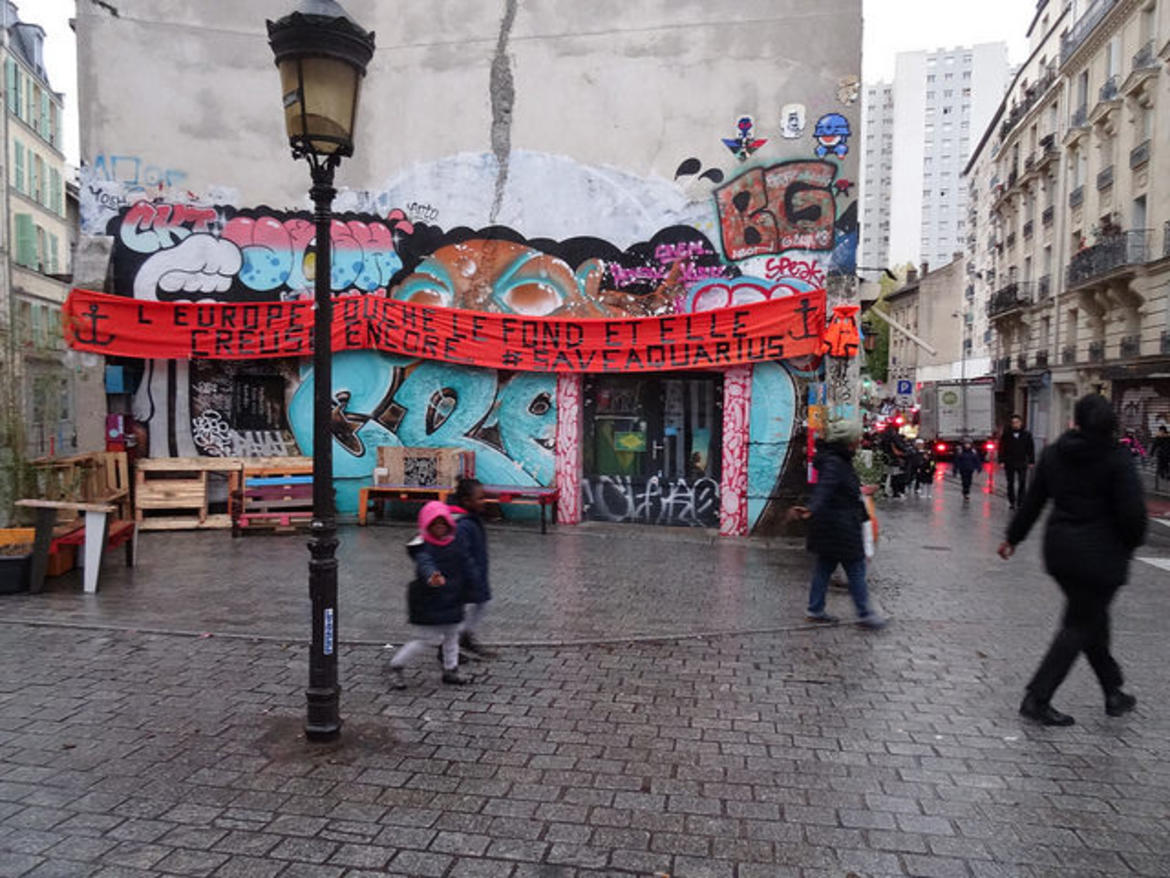 Why integration is stalling
Jobs, housing, education, equality: these are what allow the integration of immigrants in Europe. But the process is often compromised by its numerous flaws, the OECD notes in a recent report. And France is at the bottom of the class.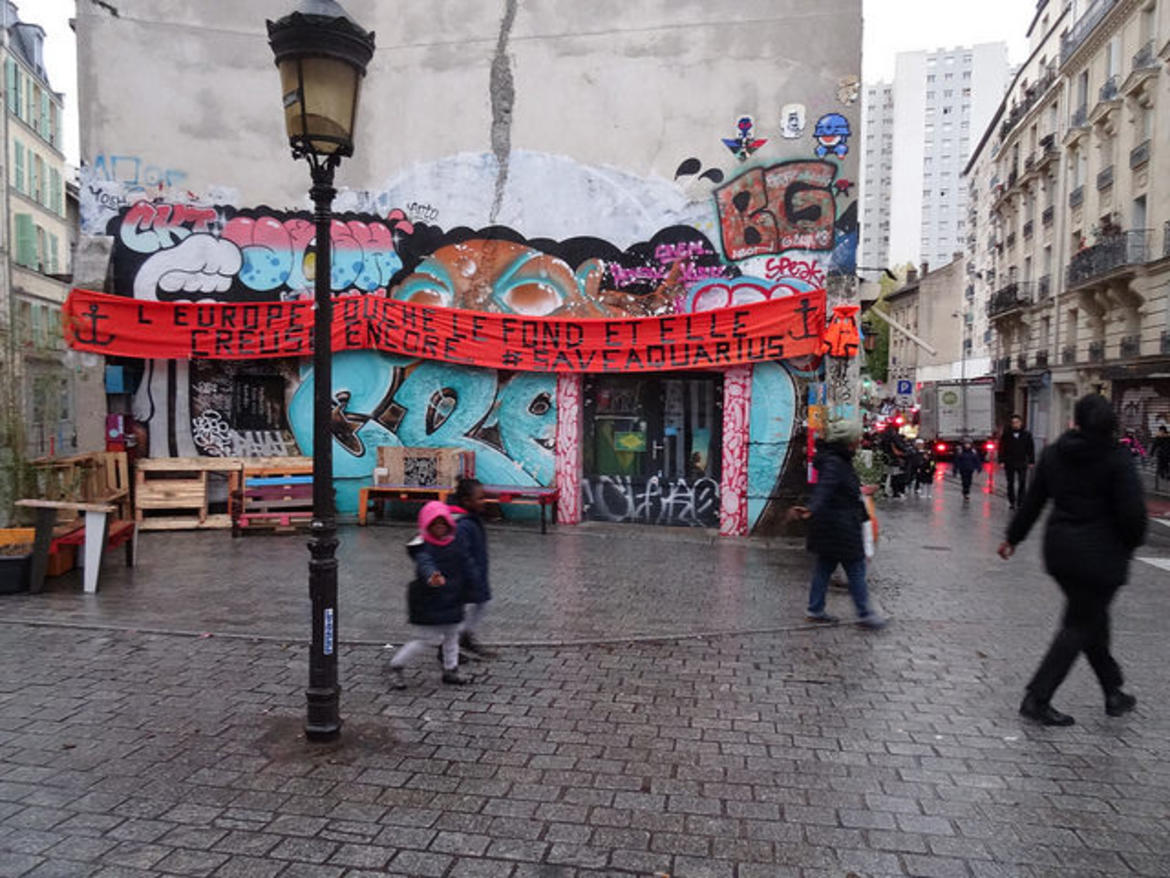 The subject of immigration was somewhat absent from the demands of France's "gilets jaunes", but it has re-emerged in Emmanuel Macron's letter to the French people of 13 January. "Our country has always welcomed those who flee wars, persecution, and who seek refuge with us […]. Today this tradition is beset by tensions and doubts about both immigration and the flaws in our system of integration", said the president. "What do you propose for improving integration within our nation? On immigration, once our asylum obligations are fulfilled, would you like us to fix annual objectives, to be defined by parliament?", he asked.
The reintroduction of the migration question – one unconnected to the current crisis, as indicated by preliminary surveys on roundabouts – into a great national debate, and the return of a figures-based policy of quotas, has aroused indignation among numerous NGOs, including Cimade and France Terre d'Asile . And this just after the first measures of the new asylum-immigration law, shrinking the rights of exiled people (including an increase of the duration limit on detention, and shortening of deadlines for deposing asylum demands), entered into force on 1 January.
Wood for the trees
In France the migration debate has traditionally been reduced to the issue of border control, to the detriment of the question of how to integrate the immigrants already present, who are too often the victims of economic and social discrimination. "We can't see the wood for the trees", to use the expression of Philippe Frémieux in a September 2018 column . It is certainly true that the law "for controlled immigration, effective asylum rights, and successful integration", adopted in August 2018, emphasizes the first two objectives, taking little heed of the "72 propositions for an ambitious policy for integrating foreigners arriving in France", submitted last February by the LREM MP for Val d'Oise, Aurélien Taché.
"The current focus on the numbers of new arrivals must not obscure the legacy presence of migrants who have been settled for years, and their children", insistes the OECD in a recent report comparing integration policies across the EU since 2007. In general these policies seem to have improved in recent years, but "much remains to be done to help immigrants, in their ensemble, to participate economically and socially in their host societies", says the organization's secretary-general Angel Gurria. Such measures would allow immigrants to better "settle in", as the report is entitled.
And on this point Emmanuel Macron is right: French integration policy is flawed. "French results in terms of integration are disappointing relative to the stakes and to the results of other large OECD countries with a history of immigration. Recent reforms will take time to bear fruit and leave certain questions unanswered, in particular concerning the employment of first-time arrivals and the socio-economic integration of immigrant descendants", says Jean-Christophe Dumont, head of the department of international migration at the OECD.
Job insecurity
In the EU almost 68% of native workers are in employment, against only 64% for immigrants. In France specifically, the employment rate of immigrants is only 57% against 66% for natives, a gap of nearly 10 points, much higher than the EU-wide figure. In addition, European immigrants have benefited less than natives from the economic recovery, in particular in southern countries (Greece, Spain, Italy), where migrants are less qualified.
And even for immigrants with jobs, the situation is far from perfect. "Often they are not able to convert a level of qualification which is generally higher than the native population into better results on the job market", observes the OECD report. Across Europe more than a third of immigrants with high-school education work in jobs for which they are overqualified. This is 13 points more than natives, and the gap has increased since the crisis. "On this score France is in the middle of the field, but given its large proportion of francophone immigrants – who have no language barrier to overcome – its performance is not outstanding", says Jean-Christophe Dumont.
Apart from the low value accorded to degrees and qualifications obtained abroad (in particular for regulated and technical professions), this high rate of demotion also reveals the importance of networks in appointments to qualified positions (in France's case, the subject of a study published last year by Pôle Emploi), which is an obstacle for immigrants. The obvious effect is on their financial situation: in the EU immigrants have a median income 10% lower than that of natives, and immigrants are overrepresented (18%) in the lowest decile of income. This is a complication for obtaining decent living and housing conditions.
Geographic segregation
In a study on changing spatial segregation over successive generations of immigrants, published in summer 2018, the American researcher Haley McAvay shows that between childhood and adulthood 30% of immigrants remain in similar environments in terms of unemployment rates (and 40% of them in terms of ethnic composition). "The persistence of this disadvantage is even more pronounced for immigrants from non-EU countries", points out the researcher. Thus 63% of African immigrants and 69% of Asian or young Turkish immigrants continue to live in highly immigrant neighborhoods until adulthood.
The residential environments of first- and second-generation immigrants are more stable than those of native French, and their social mobility is consequently reduced. This can partly be explained by a desire among new arrivals to gather among their diasporas in order to benefit from mutual assistance. But that is not the only reason: it is also a symptom of discrimination, in particular in the allocation of social housing , which hinders immigrants' prospects of social mobility. "In France the preference to stay in the same neighborhoods is high because of a high perception of discrimination and racist practices", says Haley McAvay.
In practice, in the EU, 16% of first-generation immigrants perceive that they are victims of discrimination on the basis of race, culture or skin color. The figure for France is 20%, and 29% for second-generation immigrants.
In the case of France, the rise in perceived discrimination between first and second generations of immigrants is largely due to inequality in the education system, which tends to accentuate rather than attenuate social inequalities between students. Documented by the "Conseil National d'Evaluation du Système Scolaire (CNESCO)", this problem is also regularly singled out by the OECD's Pisa report.
Vulnerable groups
Another subject highlighted by the OECD is the fate of female immigrants, whose outcomes are significantly different from those of native women (particularly in employment) compared to the gaps between men. "For the EU as a whole the employment rates of native and immigrant men are the same (72.6%) but that of immigrant women (57%) is lower than that of native women (63%)", points out Jean-Christophe Dumont. The gap is even bigger in France since only 49% of immigrant women have a job compared to 63% of women born in France.
Although certain Nordic countries are high performers in integrating female immigrants into the labor market – the employment rates are 52% in Finland, 58% in Denmark and 62% in Sweden – "it is important to note that the condition of native women is also better than average, with employment rates exceeding 70%. This is an important qualification to their success in reducing inequalities between immigrants and natives", says Jean-Christophe Dumont.
In France as elsewhere, the need to close the gender gap within the immigrant population is thus one of the OECD's main recommendations. The organisation emphasizes this point in a second report, published in mid-January, which focuses on two particularly vulnerable groups, those of women and unaccompanied minors, a subject we covered in January 2017.