Where does Europe stand on LGBTI rights?
Thirty-three countries out of 49 in Europe have not legalised same-sex marriage. Most Central and Eastern Europeans oppose same-sex marriage whereas most Western Europeans favour it.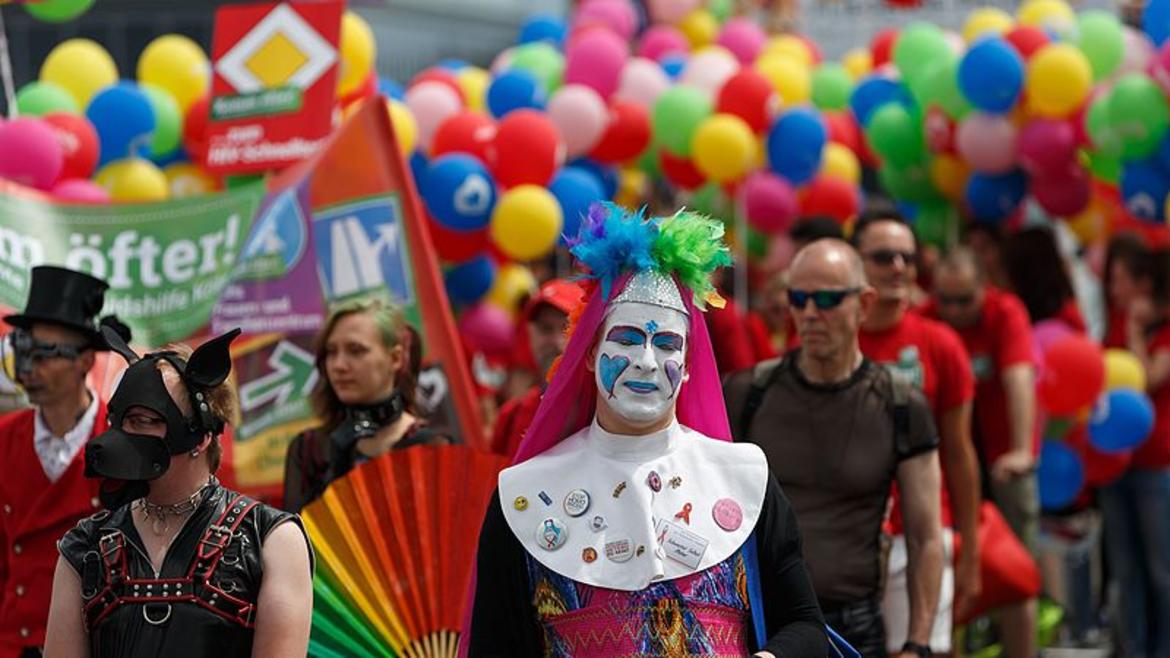 Where does Europe stand on LGBTI rights?
Thirty-three countries out of 49 in Europe have not legalised same-sex marriage. Most Central and Eastern Europeans oppose same-sex marriage whereas most Western Europeans favour it.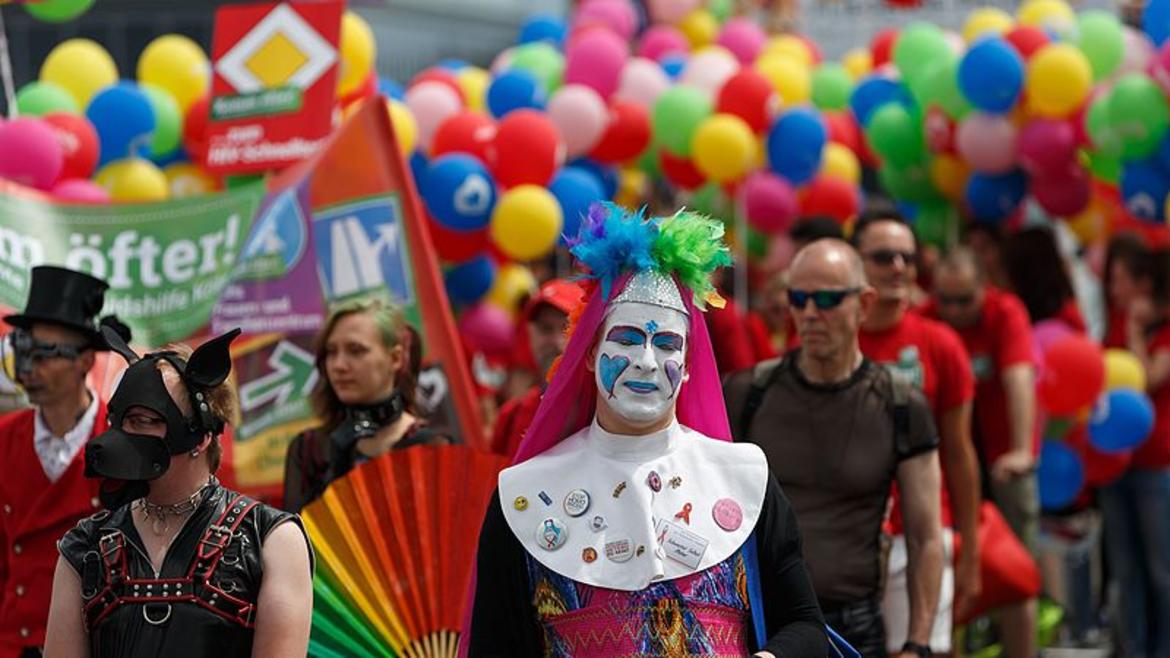 Thirty-three countries out of 49 in Europe have not legalised same-sex marriage, according to an analysis by the Pew Research Centre published in May 2019, as we celebrate Pride Month 2019 this June.
Of these 49 countries, 11 of them allow some form of same-sex unions or civil partnerships and only 16 of these countries have legalised same-sex marriages.
More than 18 years ago the Netherlands became the world's first country to allow same-sex marriage. Austria became the latest addition to this list as it changed its marriage laws in January 2019 to allow gay marriages.
"Last year, the Coman Case was a pivotal ruling by the ECHR (European Convention on Human Rights) in determining that same-sex couples should enjoy the full EU right to freedom of movement, and thus that same-sex marriage should be recognised EU wide," told us Niamh Cullen, Communications Officer of ILGA-Europe (European region of the International Lesbian, Gay, Bisexual, Trans and Intersex Association).
The Coman Case was taken by Adrian Coman (a Romanian national) and Clai Hamilton (a US citizen). Clai had been unable to apply for a residence permit in Romania as the authorities do not recognise marriages between same-sex partners carried out abroad. The Court of Justice of the European Union delivered a judgment, saying that the definition of 'spouse' in EU law on freedom of movement includes same-sex couples.
"The next piece of work for the member states is implementing this law to ensure that it is recognised across the EU, and that is now an obligation. This significant progression will no doubt have an impact beyond the EU in setting a strong example to Europe and beyond," added Cullen.
West is more gay-friendly than the East
According to a research conducted by the Pew Research Centre in October 2018, Eastern and Western Europeans differ on many key social issues including the legalisation of same-sex marriage. Most Central and Eastern Europeans oppose same-sex marriage whereas most Western Europeans favour it. The research conducted several interviews between 2015 and 2017 among nearly 56,000 adults (ages 18 and older) in 34 Western, Central and Eastern European countries.
Majorities of adults in all 15 countries in Western Europe surveyed by Pew Research Center in 2017 support same-sex marriage, including roughly six-in-ten Italians and three-quarters of Swiss adults. Support is even higher in Sweden (88 percent), Denmark (86 percent) and the Netherlands (86 percent).
By contrast, people in Central and Eastern Europe are broadly opposed to the practice. Just 5 percent of Russians and 9 percent of Ukrainians, for example, say they favour allowing same-sex marriage. Figures in Poland (32 percent) and Hungary (27 percent) are higher, though Poles and Hungarians who support same-sex marriage remain in the minority. The Czech Republic is the only country out of 19 surveyed in Central and Eastern Europe where a majority of adults (65 percent) support gay marriage.
"The issues regarding legislative protections for LGBTI persons goes beyond an East-West divide generally speaking, though indeed there are particular areas of concern in Eastern Europe," Cullen added: "Rollbacks seen across the region are numerous: Serbia and Kosovo did not renew their equality action plans. Bulgaria, Hungary and Turkey are countries which slide back on the ranking because of their governments' failure to uphold fundamental civil and political rights such as freedom of assembly, freedom of association and protection of human rights defenders over the past year. Again the main issue in such instances is the lack of legislative protections – without these, there is a gap in progression for LGBTI equality and indeed as a result, for social acceptance."
Likewise, no country in Central or Eastern Europe – not even the Czech Republic – allows same-sex couples to legally marry. However, the Czech Republic, along with Croatia, Estonia, Hungary and several other countries in the region, does allow civil unions. Greece joined this list in late 2015 when it agreed to begin recognizing same-sex civil partnerships despite opposition from the Greek Orthodox Church.
Countries with legalized same-sex marriage have higher 'rainbow' rankings
LGBTI rights are not only about the legalisation of same-sex marriage. As Micah Grzywnowicz, co-chair of ILGA-Europe's Executive Board told us: "For years, we have said that marriage equality was an important signifier of equality, but not the be-all and end-all for LGBTI people. What is also crucial for our communities are effective laws to recognise rights of trans people to self-determination, robust protection against LGBTI-phobic violence and speech, equal access to reproductive rights, and prohibiting medical intervention on intersex children."
Rainbow Europe made by ILGA-Europe and funded by the European Union ranks countries in Europe based on a legal index on LGBTI equality and an overview of the social climate through an Annual Review for the LGBTI people in each country.
It ranks 49 countries in Europe based on a scale between 0 percent (gross violations of human rights, discrimination) and 100 percent (respect for human rights, full equality). Laws and policies that have a direct impact on the LGBTI community are considered under six categories: family, hate crime and hate speech, legal gender recognition and bodily integrity, civil society space and asylum.
According to the latest Rainbow Europe rankings, Malta is the best country to live in for a person belonging to the LGBTI community with an index of 90.35 percent, and the only country with a rating above 75 percent. On the other hand, Azerbaijan is the worst, with a rating of just 3.33 percent.
The Scandinavian countries and Finland along with Portugal, France, UK, Spain, Belgium and Luxembourg are countries with a rating greater than 50 percent. On the other hand, many of the Eastern European countries including Russia, Poland and Bulgaria have a rating lesser than 20 percent. Turkey, Armenia along with Azerbaijan scored less than 10 percent.
The score given by ILGA-Europe for overall Europe is 38 percent and for the European Union (EU) is 48 percent.
"Both our Annual Review and Rainbow Europe map show a mix of achievements gained and challenges ahead in terms of the legal and social situation for LGBTI people. Extensive academic and community-based research shows that LGBTI people face discrimination in access to social protection, health care and services, education, housing, goods and services among other areas. The legislation is an important pre-condition to address such discrimination," said Cullen.
Discrimination against the LGBTI community is still very evident, according to the latest survey by the Fundamental Rights Agency (FRA) "The most recent LGBT survey found that of over 90,000 respondents across Europe, 20% of LGBT people surveyed reported feeling discriminated against while looking for work, or at work. More than four-fifths of all respondents said that casual jokes about LGBT people in everyday life were widespread, and almost half of all respondents believed that offensive language about LGBT people by politicians was widespread in their country of residence," said Cullen
"Regarding the legislations around hate speech, hate crime and equality and non-discrimination, there is a patchwork of protections across Europe that need to be addressed to achieve greater equality for LGBTI persons, said Cullen when asked what kind of solutions are needed to improve the inclusivity of the LGBTI community.
"The Rainbow Map clearly indicates where gaps are most notable – for example, the majority of European countries have virtually no laws regarding equality and non-discrimination laws on the grounds of sex characteristics, on depathologisation, or on protections for intersex people across all areas."