Romania burns: How the Danube Delta got on the fire map of Europe
To regenerate and use the land, people in Romania's Danube Delta burn the vegetation. This practice becomes problematic when it occurs outside the regular season. Right now, Romania is responsible for almost half of all fires in protected areas in Europe.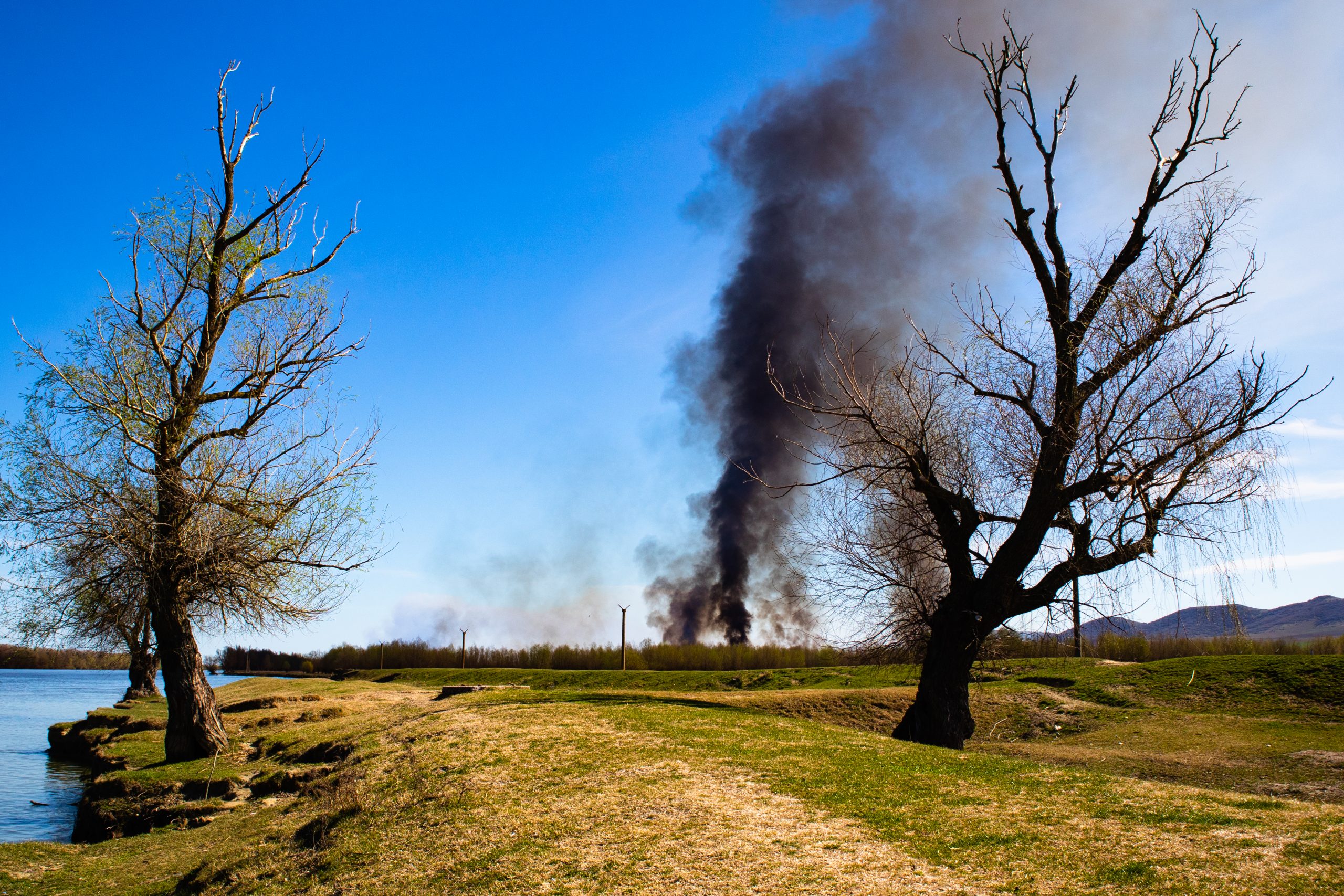 6-7 February 2023, 150 hectares. 21 February 2023, 20 hectares. 25 February 2023, 110 hectares. 20 March 2023, 20 hectares. 24 March 2023, 15 hectares.
These figures show just some of the wildfires since the beginning of the year in the Danube river delta. This river delta is a biosphere reserve, a wetland of international importance, a natural and world heritage site and a Natura 2000 site. The total area concerned by fires is even larger, and hard to calculate.
A satellite view from the European Forest Fire Information System shows a colorful delta. Green, however, does not indicate reeds, but burnt areas. A 2020 European report shows that Romania is responsible for almost half of all fires in protected areas in Europe, merely due to fires in this delta.
According to EFFIS, the European Forest Fire Information System, in 2022 more than 55,000 hectares were affected by bushfires.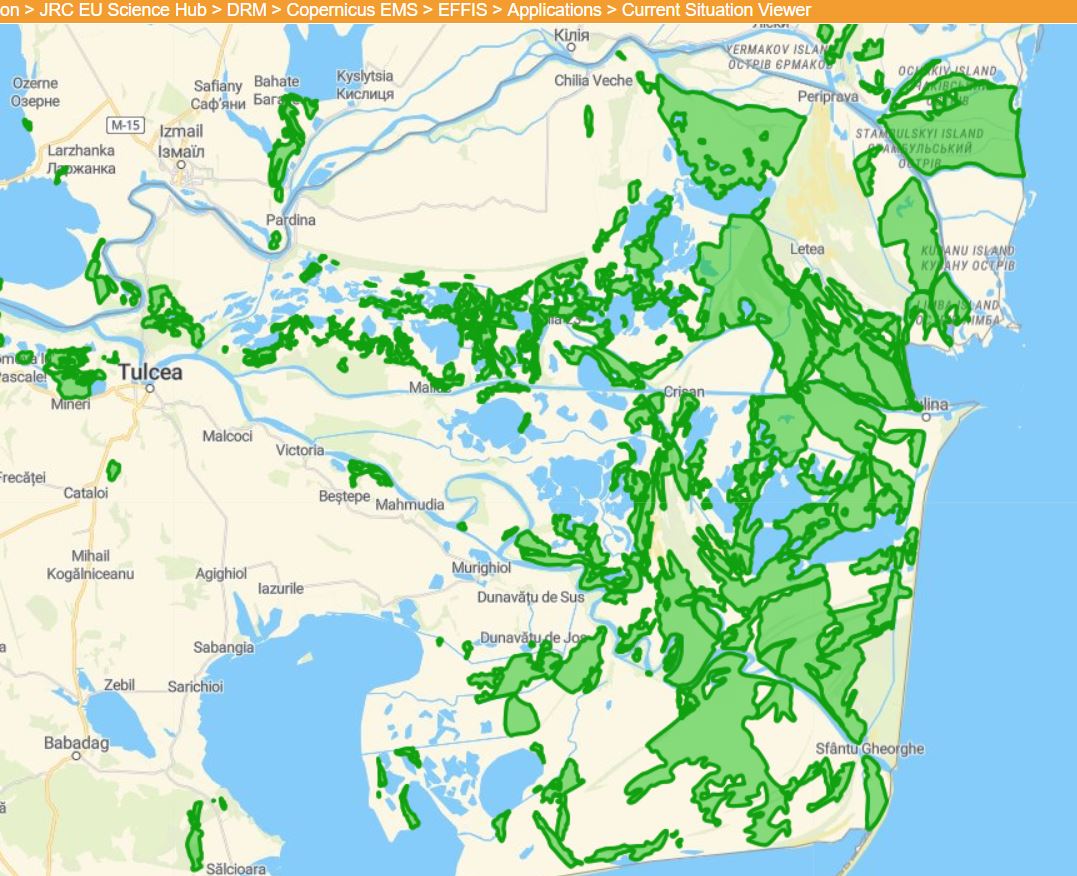 Due to climate change and agricultural practices, bushfires are increasing in Romania. A European Commission report shows that in 2020 Romania was the worst affected country in the EU, followed by Portugal, Spain and Italy. In both 2019 and 2020, Romania accounted for half of the burnt area inside Natura 2000 sites. This was mainly because of the Danube river delta, which covers around 70,000 hectares.
In 2021, more than 15,000 hectares of Romania's Natura 2000 sites went up in flames. By comparison, despite a proportionately high number of fires overall, only 10,000 hectares of Greece's protected sites burned.
In 2022, the number of forest fires in Romania increased 7-fold year on year: 711 were recorded in the first half of the year compared to 98 in the same period of 2021. On 25-27 March 2022 alone, almost 1,400 vegetation fires were reported throughout Romania. By the beginning of April 2022, 5 people had died.
In this series we want to discuss, in depth, the answers to the question: why is Romania burning and what can be done about it?
Sfântu Gheorghe is the oldest branch of the Danube. Near where the river empties into the Black Sea is a township of the same name. It is part of the Danube Delta Biosphere Reserve. The 560 or so inhabitants can only be reached by boat, a journey of over an hour.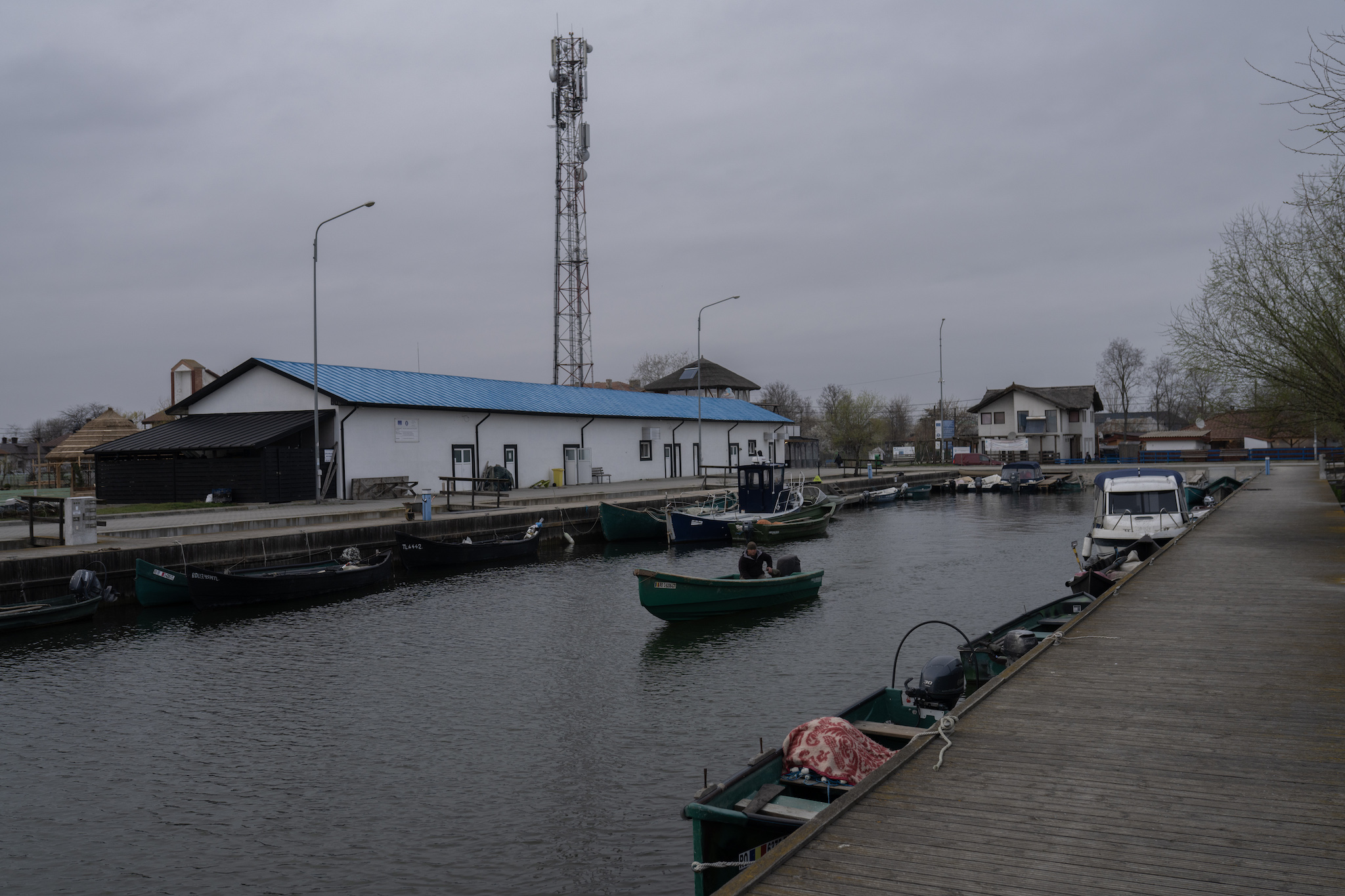 Once back on dry land, you come across a village of simple organisation: street I, with the town hall, the police station, the cultural centre and, for some time now, a museum; and street II, where the school is. On either side of the unpaved road are houses. Some have reed roofs, some have tile roofs, some have solar panels.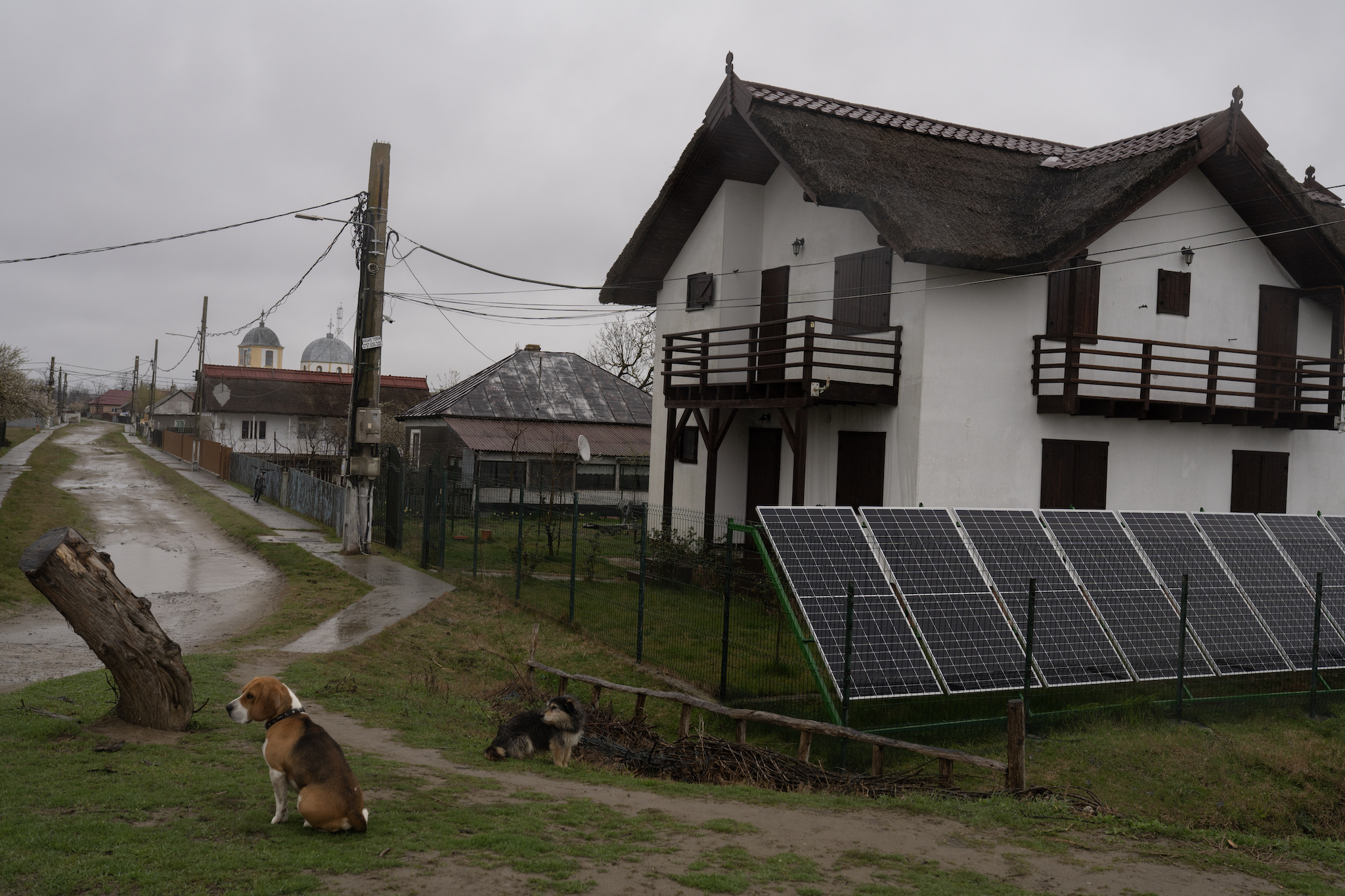 The Danube Delta Biosphere Reserve Administration has been in charge of the reserve's management since 1993. According to its data, in the first three months of this year there were 27 bushfires in the Danube delta. Three of them were in strictly protected areas where, by law, economic activity is forbidden and entry is restricted to research or patrols. There are twenty such areas in the reserve, almost half of them in the Sfântu Gheorghe sector. They tells us that between 2020 and 2023, 38'777.9 hectares have been affected by fires.

Laura Efimov welcomes tourists and cooks fresh fish for them, caught by her husband, Nicu Efimov. Laura works in the summer in order to provide for the winter:
"I have to pay for my utilities all winter. I've been saving my money since the summer. I paid the last instalment [of bills] using what I earned in the summer. I didn't even borrow. After that, I start saving again", says Laura Efimov.
Using EFFIS data, the situation in the Sfântu Gheorghe area is clear: in the period 2020-2023, satellites recorded over 40,000 hectares affected by fires. The total area of the municipality is just over 62,000 hectares.
According to the "Delta" emergency inspectorate of Tulcea County, 99% of the fires in the period 2020-2023 were caused by anthropogenic factors (that is, by people). The perpetrators were not identified. Moreover, most of the fires were located in hard-to-reach areas. According to locals, "fires were set in a mud patch", i.e. on an area of water where reeds or other vegetation grows.
"We have a commercial fishing area that we get to by helicopter"
Nicu Efimov has lived in Sfântu Gheorghe for most of his life. He is a commercial fisherman with his son Mirel. When not fishing, he takes tourists out boating. He is used to the ups and downs that come with living in the delta, but he's keen to change "crooked legislation", as he calls it.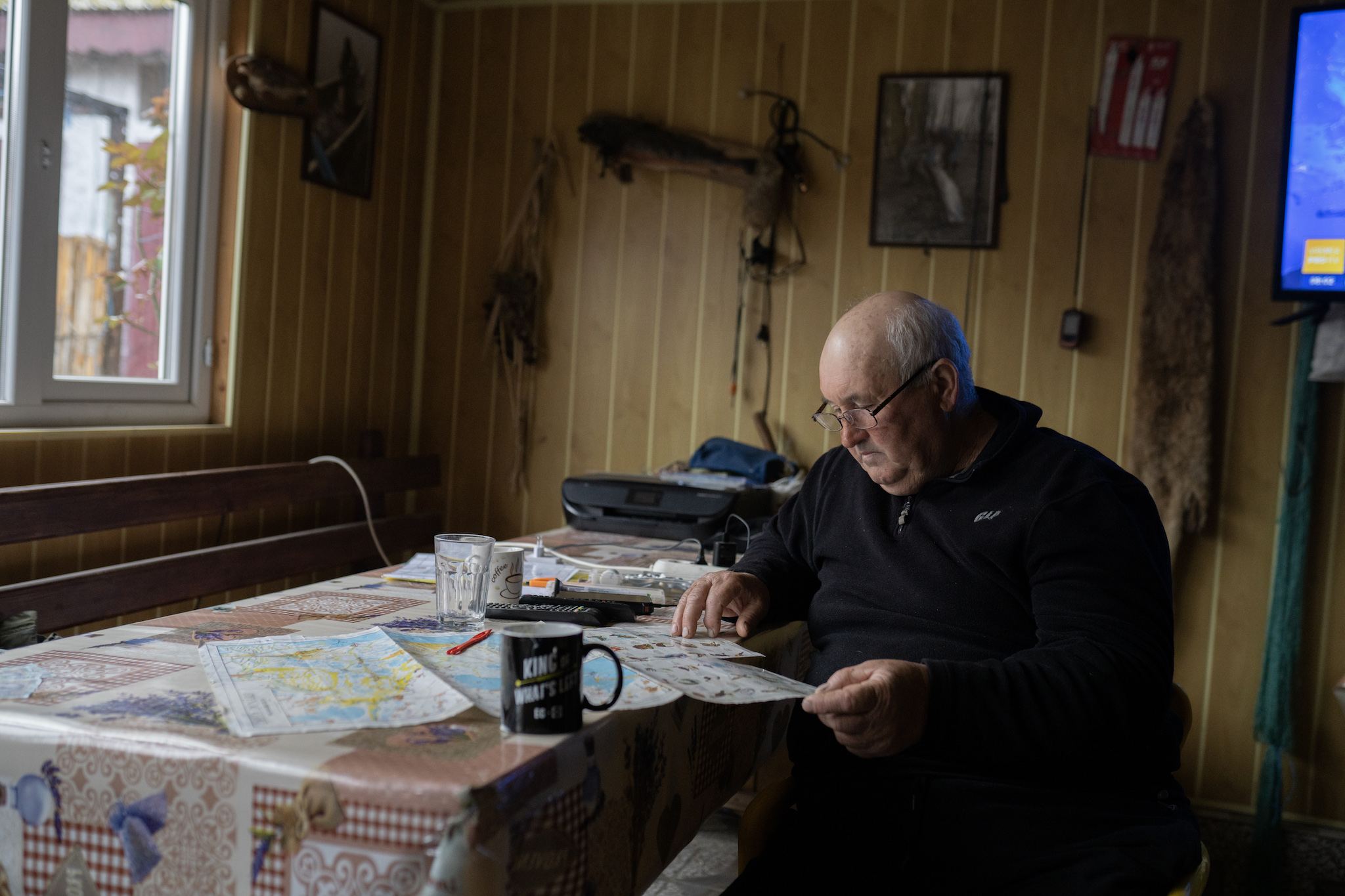 "We currently have a commercial area that, to be legal, we would have to reach by helicopter. Because one access channel is in a strictly protected area, and 3 km of another channel is again a strictly protected area. So how do we get there?"
"The commercial area is not marked either. When I drop the nets, I go by the landmarks. I can also cross the site and enter the strictly protected area. And then you can be told that you're a poacher, that you've gone two metres into the strictly protected area," Nicu says.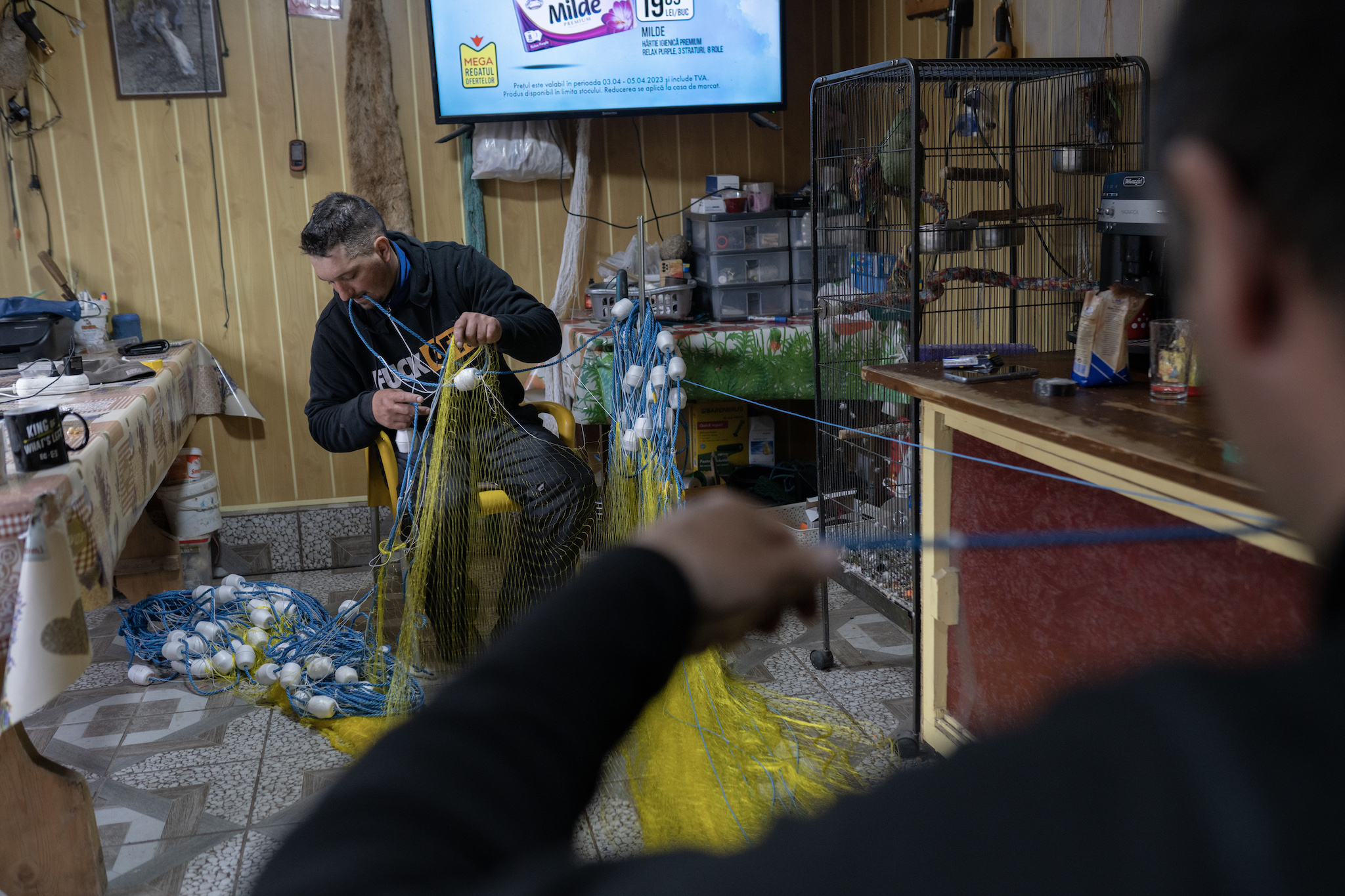 Moreover, there are no legal tourist boat routes in Sfântu Gheorghe.
"It is done tacitly. You take a channel of the strictly protected area. There is a tacit thing like a tourist route, but legally we shouldn't be there. We have asked for a corridor along the shoreline to the commercial area. This way there is also a legal tourist route," adds Nicu Efimov.
Tacitly, the vegetation is also being burned. Despite the fact that legislation prohibits the use of fire to clear land, people in the delta still do it.
"Vegetation is set on fire to clear the land. Whether or not [the land] is used, it's done for regeneration. Since the old days, they burn. The only problem is that there are some who go out and light it when they shouldn't. But sanitation has to be done," Nicu believes.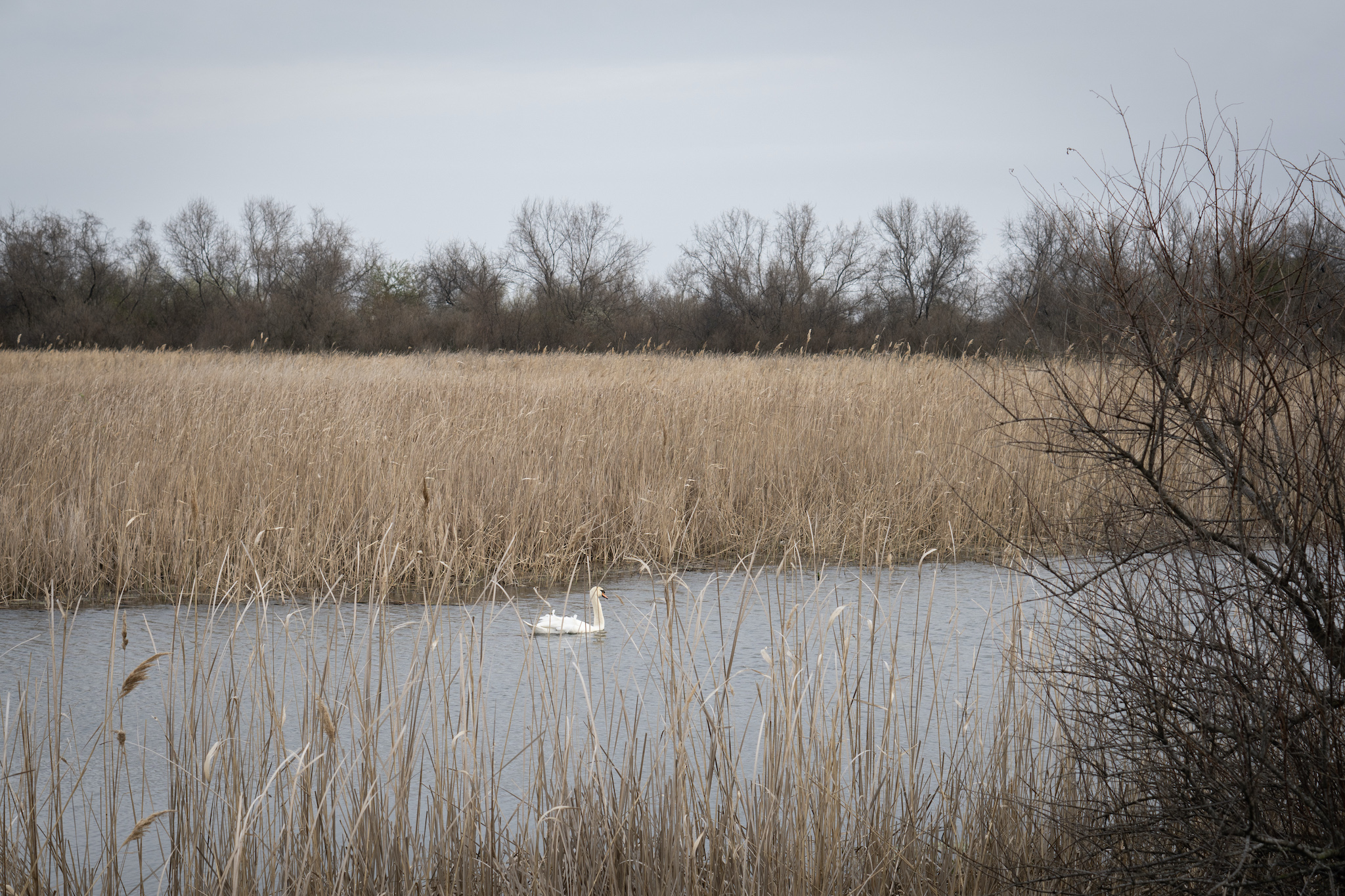 Reeds are a resource for all local inhabitants. It can be given to animals as food, used in construction or roofing, or turned into pellets. Locals explain that when it comes to burning, it works like this: to have fresh reeds in spring, you need to get rid of the old ones in winter. So from December to February, when the birds are not nesting and the animals have left, they set fire to the previous year's growth.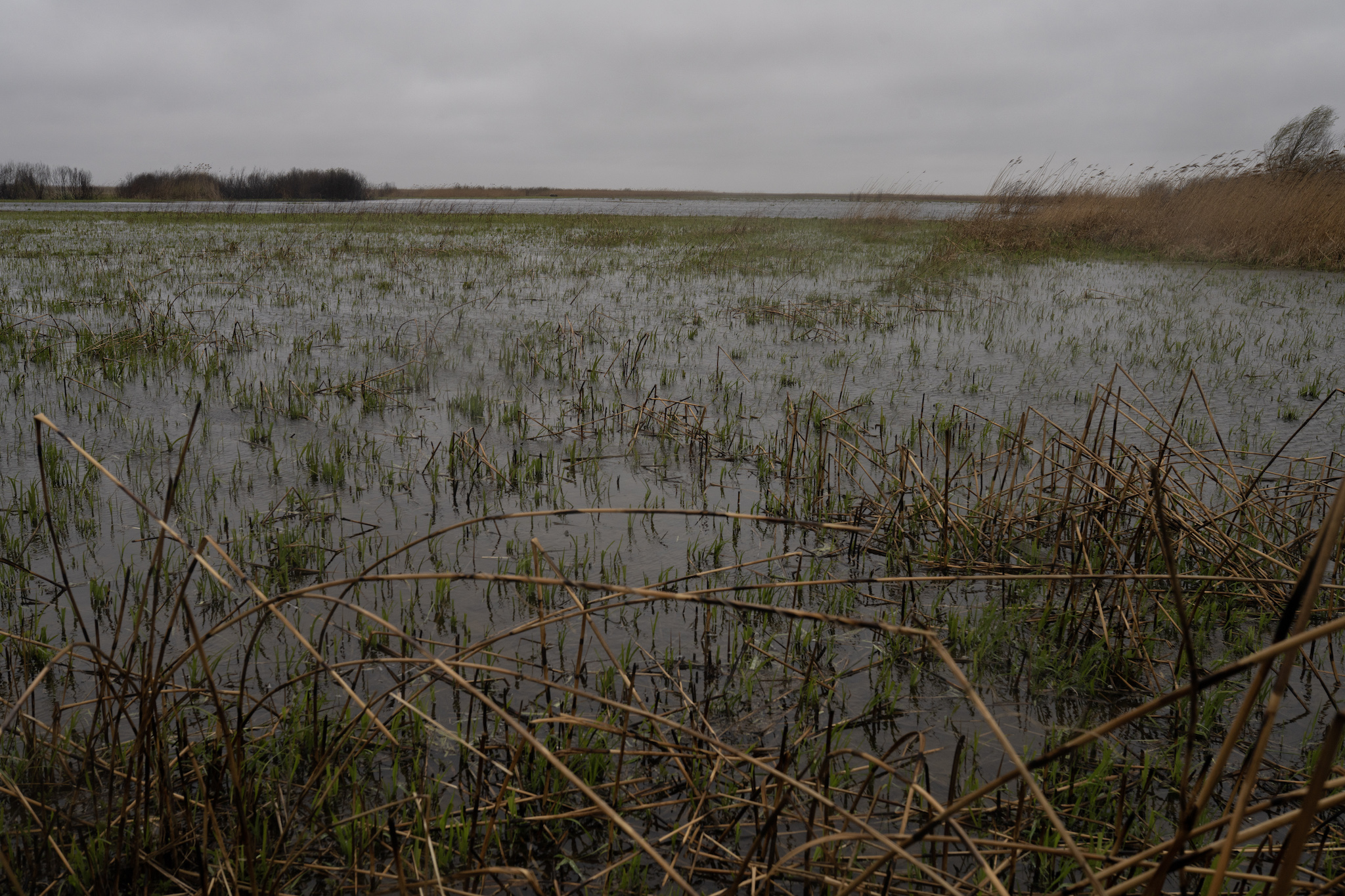 There are no alternatives, says Nicu Efimov. You cannot harvest by hand, because the water in the pond needs to freeze and the reeds need to be dry to be harvested. Nor can they be harvested mechanically, as there is a risk of destroying the roots and the plant will not grow the following year. And the biggest problem is the size of the area: "How else can you clear thousands of hectares?"
People say old reeds are a hindrance to fishing and grazing
Old reeds need to be removed for multiple reasons, agrees the mayor of Sfântu Gheorghe. After two or three years, they reach a height of over two metres and fall down.
"It becomes like a carpet of vegetation that doesn't rot (…) It doesn't allow plants to live, nor does it allow living things to nest there. If I leave that area, in five years a 20-centimetre carpet of vegetation is deposited and no more fish can enter," says Mayor Valentin Sidorencu.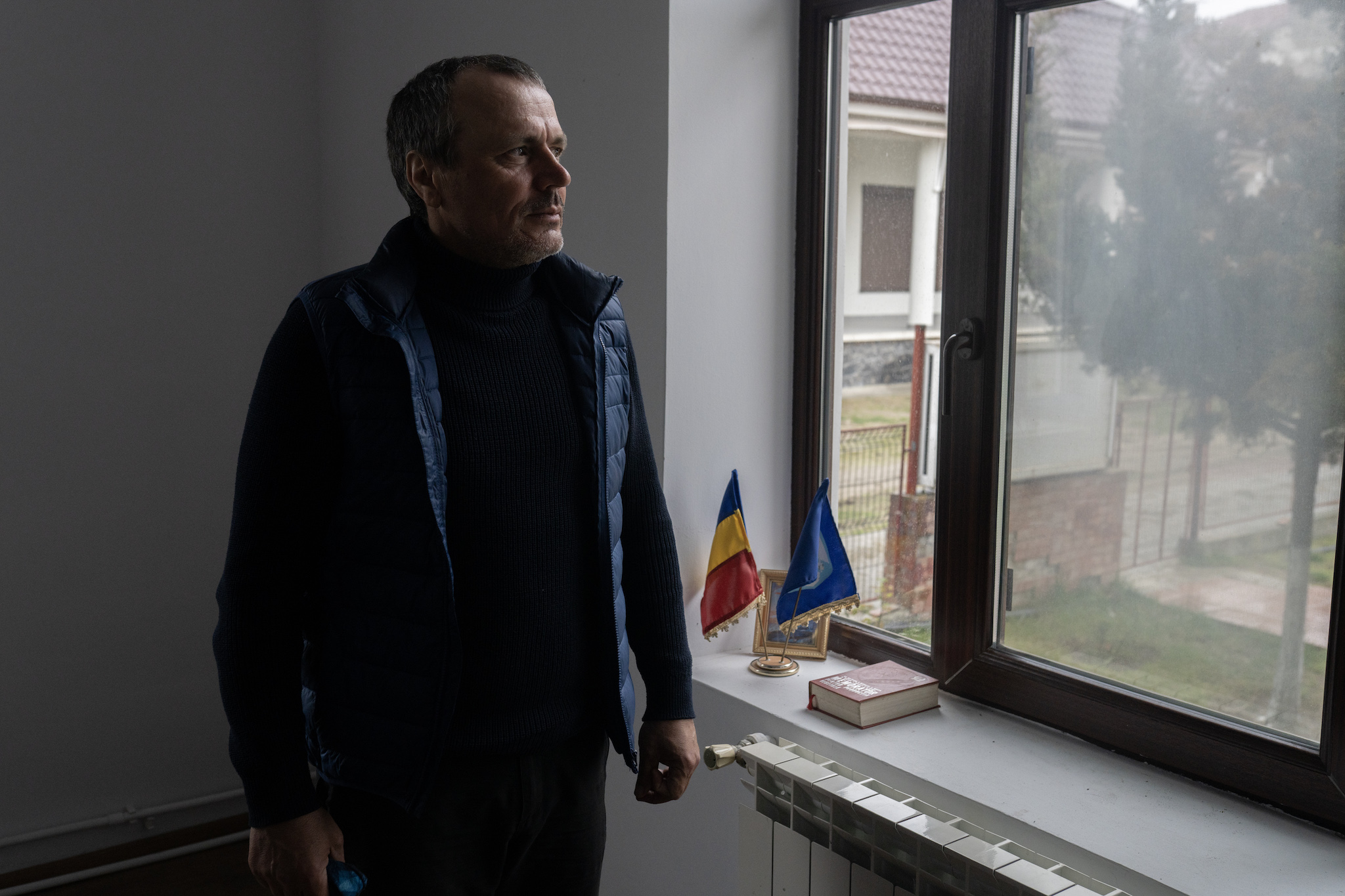 The clearances are widely believed to be necessary for fishing, on which most locals live.
"It is to have clean water, not to have impediments to enter an area. Fish look for the right water temperature. And the water warms up faster when i is shallow," explains Nicu Efimov, a fisherman in Sfântu Gheorghe.
For many people in the delta, another source of income is cattle farming. But grazing is only possible in a few areas, known as "grinduri". Their elevation varies according to the water level and they are always at risk of flooding. As a result, cattle farmers are blamed for burning vegetation to expand their small grazing areas.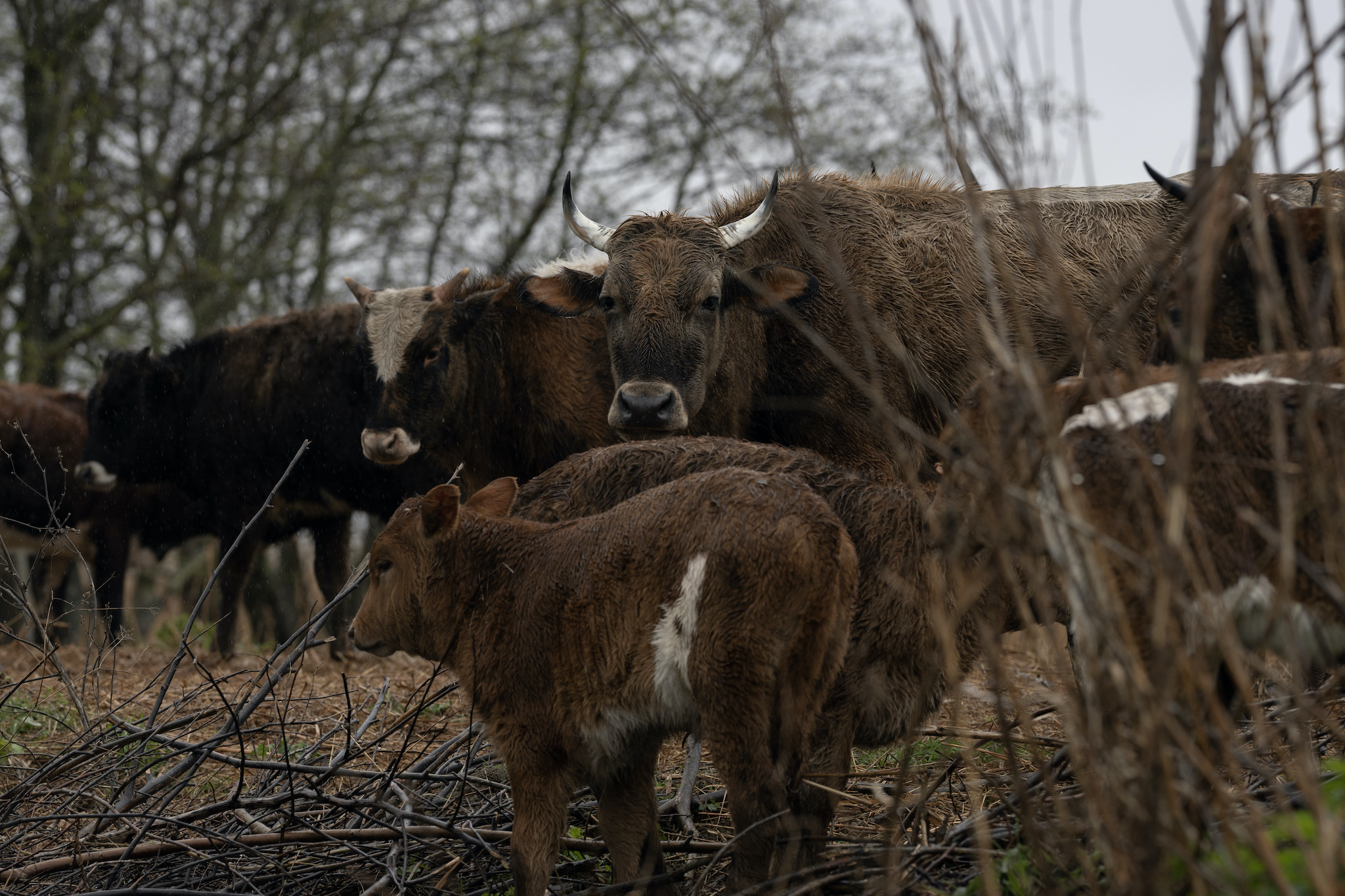 But the mayor says that in Sfântu Gheorghe animal husbandry is a compromise.
"There are some guys who have taken some land and some cattle […]. Now there are some pastures that are rented, but not many. We have 12 contracts with farmers, covering somewhere between 15 and 70 hectares," explains the mayor.
Even so, he doesn't deny that farmers might set fire to clear their pastures.
"Somewhere in the Perișor area, towards Constanța, thousands of hectares burned in the autumn. The leased-out pasture is only 150 hectares. If they wanted to set fire to clear their land, they would set fire to his area and be done with it […]. Burning thousands of hectares and saying you are protecting those 150 hectares doesn't make sense. But there's a trend," confirms Mayor Valentin Sidorencu.