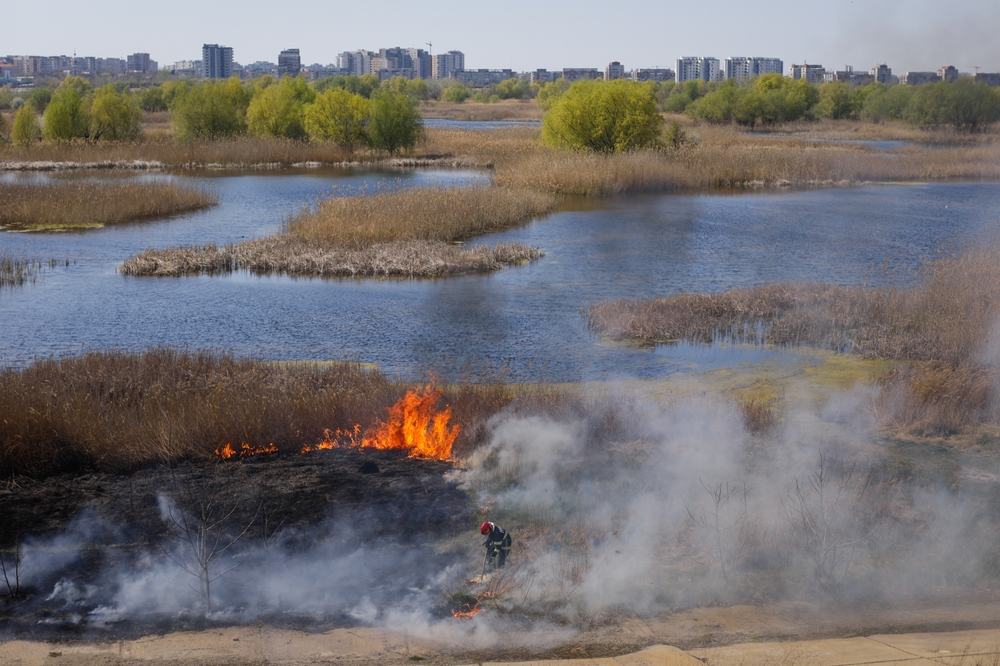 Due to climate change, large or even extreme wildfires are becoming an increasingly serious threat in many regions of Europe. Forest and rural fires used to be mostly limited to Southern Europe, but global warming makes them more and more likely to happen in other regions as well. How prepared are the different regions and countries in dealing with wildfires? What practices increase or reduce fire risk? How can communities and the environment recover from a large wildfire?
EDJNet is exploring these and other angles of the phenomenon, relying both on data-driven analyses and on other journalistic approaches, including reporting from the field.
Stories
In the fourth part of the "Romania is burning" series, we explain how the emptying of Romanian villages has unforeseen consequences. Where there is no more work, farmlands burn – taking with them forests and protected wildlife.

Greece's current wildfire prediction map lacks transparency and fails to account for real-time weather changes, resulting in inadequate response to rapidly evolving fire conditions.

The rural exodus and the climate crisis have transformed Europe's countryside, and with it the fires that affect the continent every summer.

Russia's full-scale war against Ukraine led to a surge in forest and rural fires across the country. Combating them is all the more difficult amidst the war that binds all resources and unexploded mines that contaminate the territory.

On the first anniversary of the fire in the Bohemian Switzerland National Park, a reporter and photographer from Deník Referendum spent a day there in the company of local experts Dana Vébrová and Jakub Hruška. What they saw contradicts much conventional wisdom.

Eucalyptus, a tree species that thrives on fire, now accounts for 28% of the forests in the Spanish region of Galicia. The situation has come about through the policies of the local Popular Party.

Romania has a temperate continental climate, which does not make it prone to forest fires. So why do so many of them happen? Fire risk is going to increase even further due to climate change – but the country seems not to be fully prepared for it yet.