Poland has a new train schedule. But problems are far from over
As the Polish government claims to fight against transport exclusion, trains are coming back to some routes that were not operated anymore. The merits and impact of these changes are not clear-cut though, as much larger investments would be needed to rescue local lines.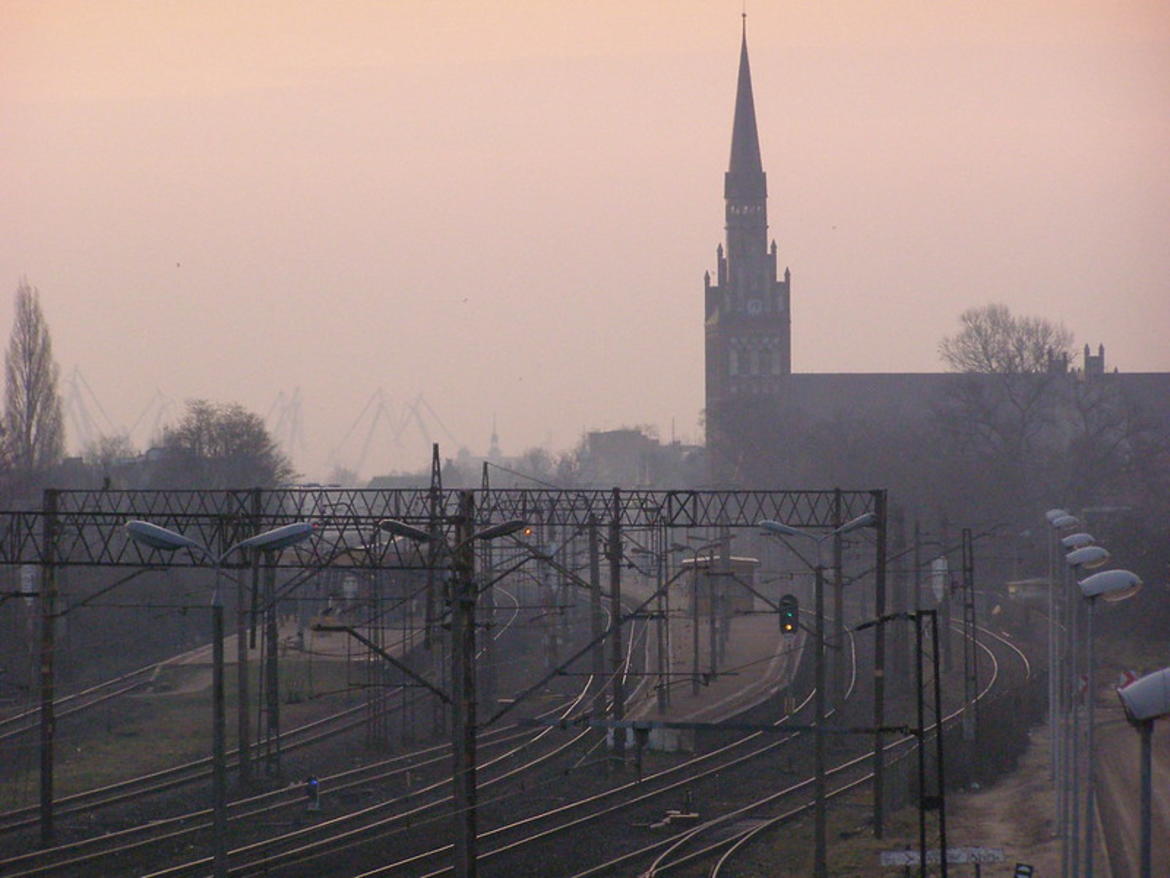 Poland has a new train schedule. But problems are far from over
As the Polish government claims to fight against transport exclusion, trains are coming back to some routes that were not operated anymore. The merits and impact of these changes are not clear-cut though, as much larger investments would be needed to rescue local lines.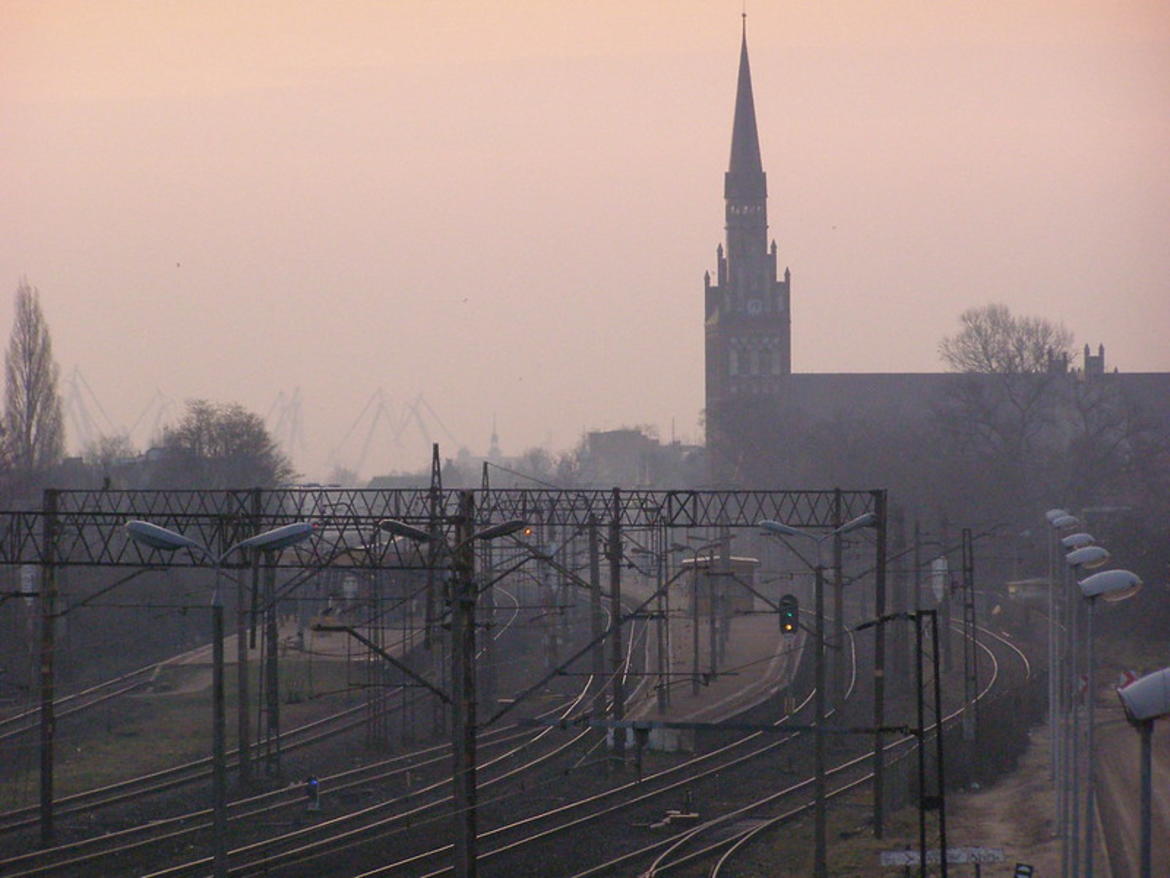 Like every year before Christmas, a new train schedule came into force this weekend. With adjustments, it will remain in force throughout the coming year. We will be able to travel on the renovated route from Lublin to Warsaw via Puławy or from Warsaw to Elbląg. We will soon be able to get from Kraków to Wroclaw quicker.
The Polish State Railways (Polskie Koleje Państwowe, PKP) and Prime Minister Mateusz Morawiecki are bragging about their fight against transport exclusion, i.e. one of the promises of the PiS party during the last electoral campaign. "It's a stretch, however, to see the restoration of traffic on a given line after it had been closed for renovation as part of the fight against transport exclusion" says Karol Trammer, editor in chief of the magazine Z Biegiem Szyn and author of the book Ostre cięcie. Jak niszczono polską kolej.
According to the new schedule, PKP Intercity is to roll out 400 long-distance trains onto the network – 20 more than presently. This is a minute increase. In comparison, rail carriers and local governments in Wielkopolskie Voivodeship alone have purchased 15 trains this past year. With this increase, they can serve several dozen regional connections every day.
The new train schedule: Who is left behind?
If anyone today is fighting against transport exclusion, it is local governments, not the central government or PKP Intercity. PKP has announced that it would increase the number of trains on popular routes, but this will not solve the problems of people who live in towns cut off from the rail network and who are forced to ride buses or drive their cars. At times, the effect will be downright opposite.
A case in point: the Łuków-Parczew connection was launched as a detour during the prolonged renovation of the Lublin-Warsaw route. When trains return to the renovated route, only two trains will travel through Łuków and Parczew, instead of eight. Thus, people who have just gained a relatively frequent direct connection to larger cities will now lose it and most probably revert to buses and cars.
The situation is similar in Silesia. The railway lines between Kraków and Katowice were in poor condition and this led to a renovation which was, as usual, delayed. Trains from Kraków to Wrocław that had been using this route were redirected through Miechów, Częstochowa and Lubliniec. The extended route thus began to serve a large number of passengers from towns located on the detour route. Supposing everything goes as planned, next year trains from Kraków to Wroclaw will revert to the traditional route through Jaworzno and Katowice. Passengers from towns on the detour route will lose their convenient connections.
According to Trammer, "given that passengers have started to board in large numbers at detour stations, and considering the need to expand the railways offer, restoring trains to traditional routes should not entail a considerable drop in the number of trains on detour routes. We managed to win over passengers in new places and this shouldn't be squandered."
PM Morawiecki stretches facts about transport
On November 12, during the first session of the newly elected Sejm, Mateusz Morawiecki praised "the great new program of railway development in Poland" and "the reconstruction of railway lines between smaller towns." One of the MPs asked what connections he had in mind. In addition to the above-mentioned route between Luków and Parczew, which emerged as a detour during renovation works, the Prime Minister mentioned the Głogów-Leszno via Wschowa line, the Czeremcha-Hajnówka line, the Kielce-Busko-Zdrój line and the connection to Lubin.
On the Hajnówka-Czeremcha line, and further to the border of the Podlaskie Voivodeship, trains used to run all the time, even though a renovation was underway there. The Kielce-Busko-Zdrój train runs only on vacation weekends – this option is more aimed at spa-visitors than local inhabitants. There are many such errors and misinformation in how PKP and the government present the fight against transport exclusion.
The commendable exception in the Prime Minister's speech is the merger of Leszno-Wschowa-Głogów connection. Trains are truly coming back to this line after an absence of almost ten years. There were incessant difficulties on this line because these cities, though not far from each-other, lie in three different provinces. This made it impossible to coordinate transport for many years.
"There are also positive examples in renovating the Polish railway network, but these are isolated initiatives" says Trammer. "Although it is the government that speaks loudest of rebuilding the railway network, in fact it is mainly the local governments that deal with it: after many years, regional trains are returning to Bielawa, Wschowa or to the Lubin-Głogów route."
Quick reconstruction of the Polish railways is made difficult by the lack of available resources as well as the cost of renovating the demolished rail network.
What does the demand suppression strategy consist of?
The responsibility for the poor condition of the Polish railway system and for the fact that Poles so often choose to travel by car lies with the strategy of suppressing demand, eliminating connections and stations and, in the end, disassembling tracks, which has been unfolding since the political transformation in 1989.
Karol Trammer described it in his book as such:
1. Decision makers reduce the attractiveness of rail connections for instance by setting inconvenient departure times, that don't line up with the hour at which inhabitants need to travel to get to work or school, to visit a doctor or an agency, or to catch a connection.
2. As a result, a growing number of people decide to travel by car and, thereby lowering even further the viability of railways.
3. The number of train travelers drops, giving railway companies reason to close down scracely used connections, i.e. the ones they had destroyed earlier.
4. After local services are thinned out, passengers ignore them in order to get to larger stations and therefore don't travel by train even to get to further destinations.
5. The effect is that long-distance connections lose passengers and this provides a pretext to eliminate further connections.
In Trammer's opinion, this "demand suppression" has been a long-term and deliberate policy aimed at dismantling Poland's railway system and was applied by all successive Polish governments since 1989.
Poles have a long way to go to the station. What can we learn from our southern neighbors?
Information gathered by EDJnet shows that Poles have an average of 5.6 km to the nearest station with a rail connection to the capital. Czechs, who travel extensively by train, have an average of only 2 km, while the British, Danes and Belgians have about 3 km each. This discrepancy is the result of the organized dismantling of the Polish railway system since 1989.
In comparison, let's look at the Czechs. The average Czech – midway between someone living in Prague or Brno and a farmer from Ostrava – lives 2 km from the nearest station, i.e. about 20 minutes' walk. A Pole, by comparison, has to walk an hour.
The highest percentage of people without good access to railways can be found in the Łomża and Sandomierz-Jadrzejów regions. In both cases, almost 80 per cent of the population lives over 5 km away from a station. The situation is better in the largest cities.
The differences between railways in the Czech Republic and Poland go back to the times before the fall of the Berlin Wall. While we embarked on the ambitious megaproject of electrifying all major connections, thus making regional and long-distance rail travel difficult, the Czechs concentrated on providing economic rolling stock for local lines.