Europe's vaccine issue: the fault of anti-vaxers or religion?
The vast majority of member states have immunization rates below recommended WHO levels. Religion could be playing a decisive role.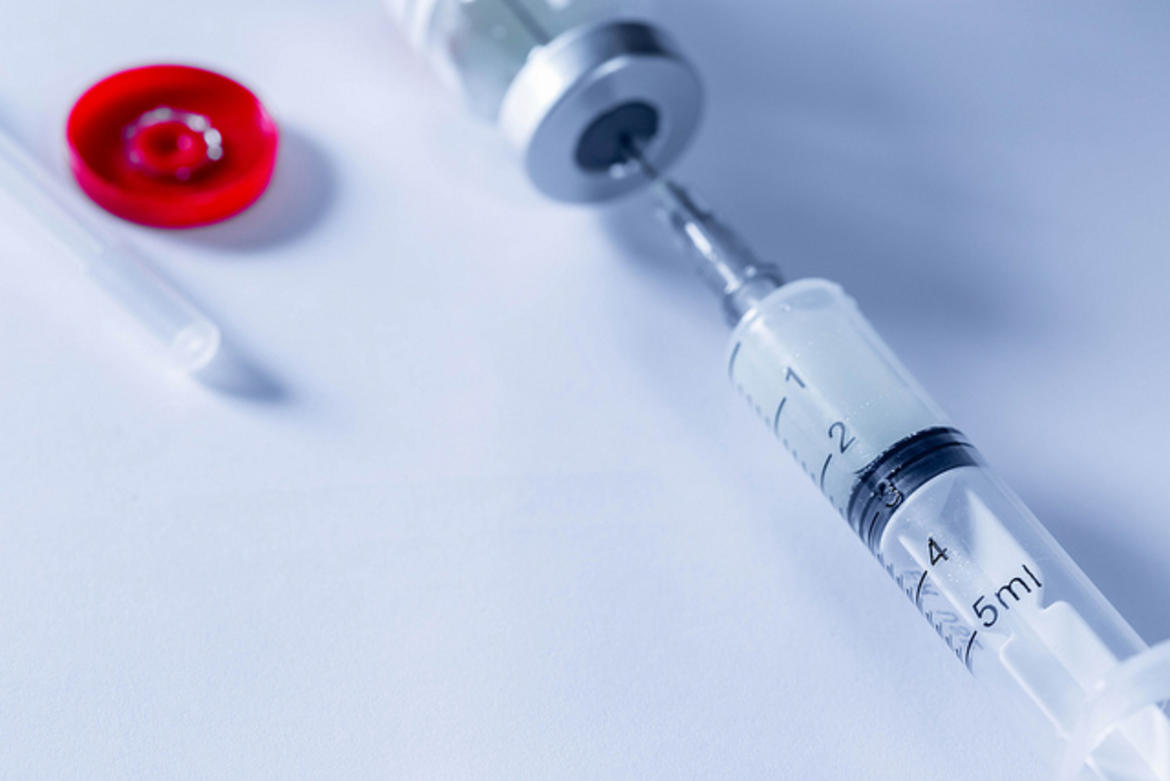 Europe's vaccine issue: the fault of anti-vaxers or religion?
The vast majority of member states have immunization rates below recommended WHO levels. Religion could be playing a decisive role.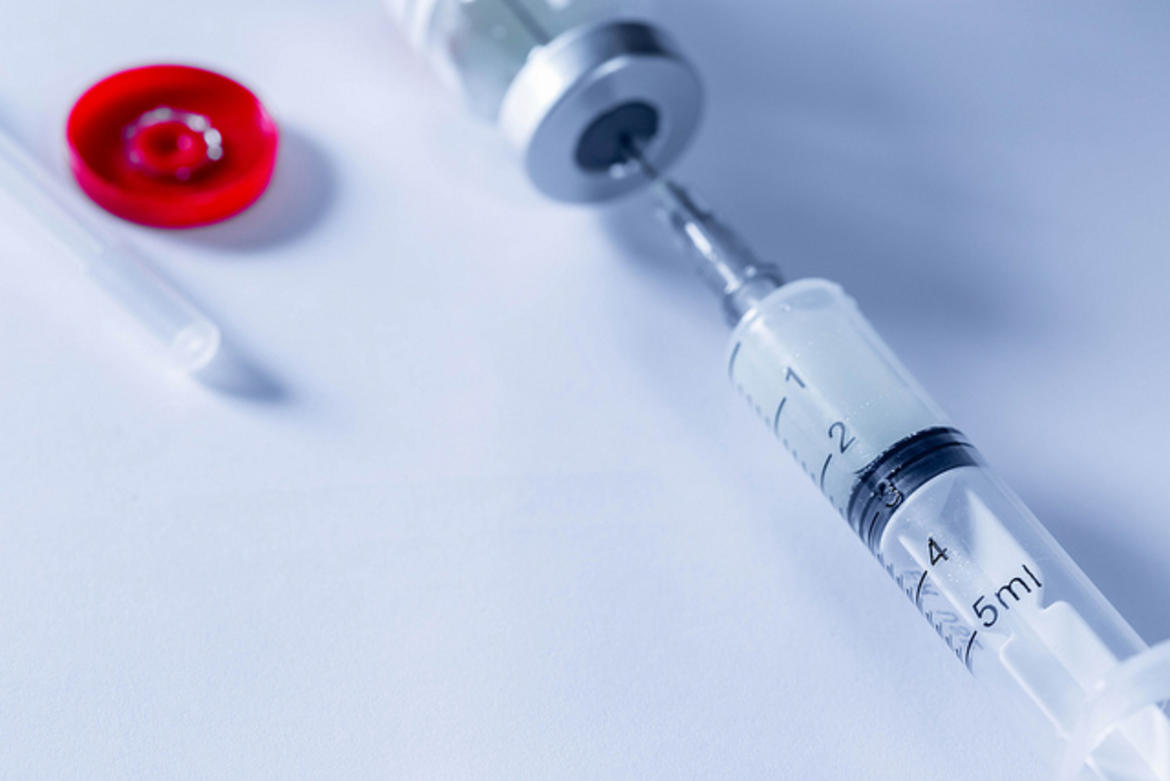 Last year, Europe suffered two serious epidemics: influenza and measles. Both affected hundreds of victims, too many, that should have been safe.
According to the Spanish Influenza-Monitoring Organisation , Spain had experienced, after the last survey, "some 700,000 mild cases and around 52,000 hospitalizations, of which 14,000 had grave complications and 3,000 required ICU visits". In total, 927 people have died in the past year as a result of flu, double the number compared to the year before.
49% were part of groups who were recommend the flu jab but never visited their GPs to receive them.
At the same time, and although Spain was not one of the countries most affected by the European epidemic, cases of measles quadrupled in 2018. Evidently, Spain was not sufficiently prepared. Essentially, they were not vaccinated enough. The latest data from the European Centre for Disease and Prevention Control (ECDC) reveal that in Europe only six countries can boast 95% MMR vaccination rates: Portugal, Sweden, Croatia, Iceland, Hungary and Slovakia.
Why is immunity measured to 95% and not 100% of the population? This margin is left mainly to those for whom a vaccination could put them in medical danger such as those who suffer allergies. Nevertheless, other groups are beginning to include themselves in this non-vaccinated section of the population.
In Poland, where a new measles epidemic began in November, vaccination is mandatory. Notwithstanding, they received 34,000 refusals of vaccinations in the first half of 2018, more than during the entirety of 2017. In the past eight years, Polish parents have presented 140,000 cases to avoid their children being vaccinated.
The Polish example is paradigmatic but not isolated. In public health surveys undertaken by the European Commission, Poland has become used to being at the bottom of the table when it comes to trust in vaccines. Around 76% of Poles believe that vaccines are important for their children compared with the European average of 90%. Are vaccines safe? 82% of Europeans consider them safe while only 72% of Poles do. Are vaccines effective? Nine in ten Finnish and Portuguese people think so. Again, one can compare this to Polish figures, showing that only seven in ten Poles believe so.
The key to all this mistrust is found in another of the survey's questions: 'Are vaccines compatible with my religious beliefs?'.
For Spaniards, vaccinations do not pose a problem. In 2016, 90% were in favour of the previous statement. Nevertheless, in Poland this number has fallen to around 59% of the population, the lowest number in the entire European Union. Why?
Religion comes into play
On 3rd October 2018, a Polish organisation called 'Stop Nop' presented 121,000 signatures to the Polish Parliament in favour of freedom of choice regarding vaccinations. One of the clauses demanded that manufacturers reveal "information on the types of vaccines, and which of them are produced on the basis of human cell lines derived from abortion".
This is the real reason for scepticism. In effect, a lot of the fear surrounding vaccinations is whipped up by religious groups and their rejection of the use of aborted foetuses in research. In fact, in the United States – where each state has the power to decide whether vaccinations are obligatory or voluntary – the list of those registering as exempt from vaccinations on religious grounds has been growing year on year.
In Oregon, analysis carried out in 2018 by the newspaper The Oregonian showed that two in three primary schools are under the immunity threshold so that if measles entered into one of these school there would not be enough vaccinated students to contain the epidemic. Once again, the main culprit would be exemption from vaccination on religious grounds.
In 2005, the Vatican was forced to issue a response to a letter from Debra L. Vinnedge, a woman from Florida who, in 2003, asked Cardinal Joseph Ratzinger (later Pope Benedict XVI) whether she should vaccinate her children given their controversial origins. The Pontifical Academy for Life spent the next two years studying the available evidence and concluded that Catholics are obliged to seek alternative vaccines. In circumstances where there are no alternative vaccines available, regular vaccines are permitted and even encouraged when no vaccination poses a greater risk to human life.
"The moral reason is that the duty to avoid passive material cooperation is not obligatory if there is grave inconvenience" read the communiqué, which was subsequently published in the journal Medicina e Morale . "Moreover, we find, in such a case, a proportional reason, in order to accept the use of these vaccines in the presence of the danger of favouring the spread of the pathological agent, due to the lack of vaccination of children".
The anti-vaccination movement and the religious
Factors like the war in Ukraine or the social exclusion of gypsies in Greece and Romania were principle causes for the outbreak of measles in 2018 being one of the most serious in recent years, but it would not have been possible had vaccination rates in Western Europe (primarily France) not been so low.
Is there, however, a relationship between opposition groups and religious ones that encourages suspicion of vaccines? A study published in the Croatian Medical Journal tackled this precise question; "One of the motives used by opponents of vaccination is speculation in religious beliefs. Recently the anti-vaccination movement began to spread actively in monasteries, churches and through a video production". An essentially medical issue "became a 'bone of contention' among the believing people".
This issue did not solely affect Catholics. In 2008, the Synod of the Russian Orthodox Church argued vocally in favour of vaccines: "Vaccination is a powerful tool in the prevention of infectious diseases, some of which are extremely dangerous", he wrote. "In some cases, inoculations can cause complications, often related to a breach of vaccination regulation, such as their use in disabled children."
Unfortunately, not all belief systems are so clear and it is well known that the anti-vaccine movement profits from scepticism. For example, in the Netherlands there are many anthroposophical colleges – a school of thought inspired by Rudolf Steiner and held in high esteem in Central Europe – with noticeably lower vaccination rates when compared with the rest of the country.
For some religions, the question of vaccination has even generated theological debate. For example, Muslims are forbidden from eating foods considered 'haram', only 'halal', animals killed in accordance with the precepts of the Quran. Given that many vaccines often contain gelatin, it raises concerns for many Muslims. It was resolved by accepting that vaccines are not technically part of a 'diet' and that, what's more, vaccines were protecting human life which complies with the precepts of preventing harm ('izalat aldharar') and guaranteeing public safety ('maslahat al ummah').