United Kingdom: foreign workers flee the country in large numbers
Due to Brexit and multiple lockdowns, hundreds of thousands of expats have left Britain in 2020.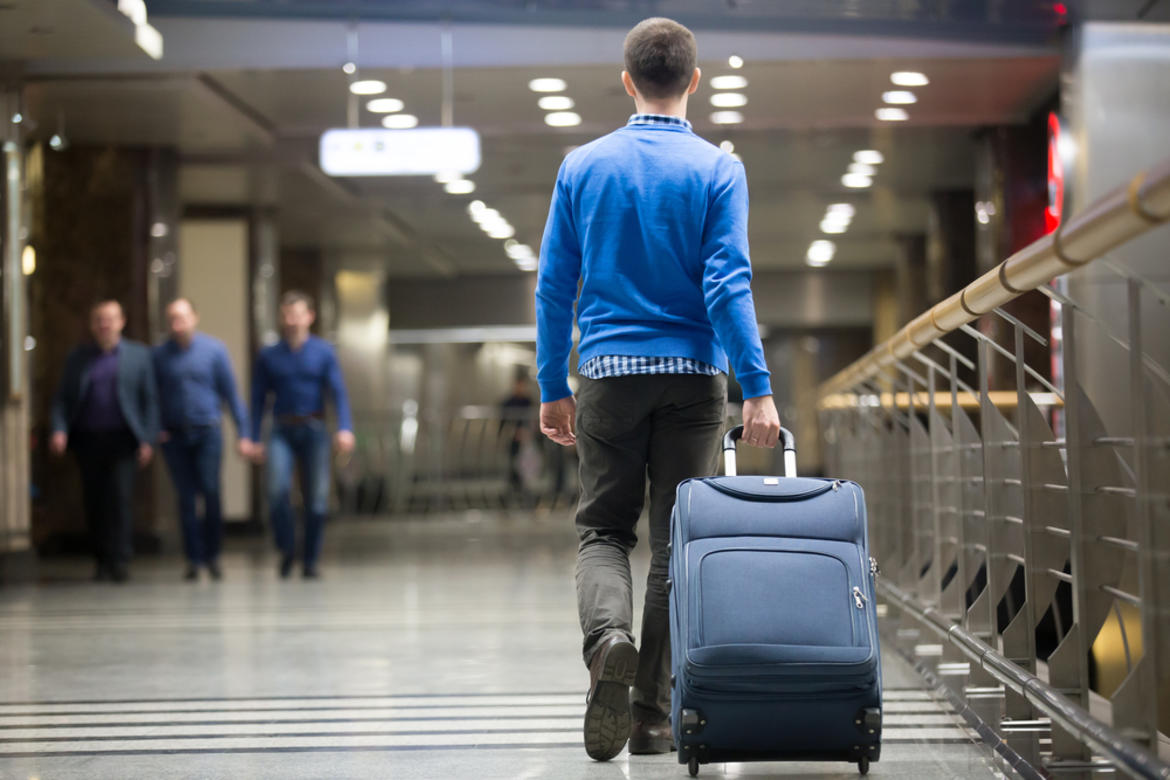 United Kingdom: foreign workers flee the country in large numbers
Due to Brexit and multiple lockdowns, hundreds of thousands of expats have left Britain in 2020.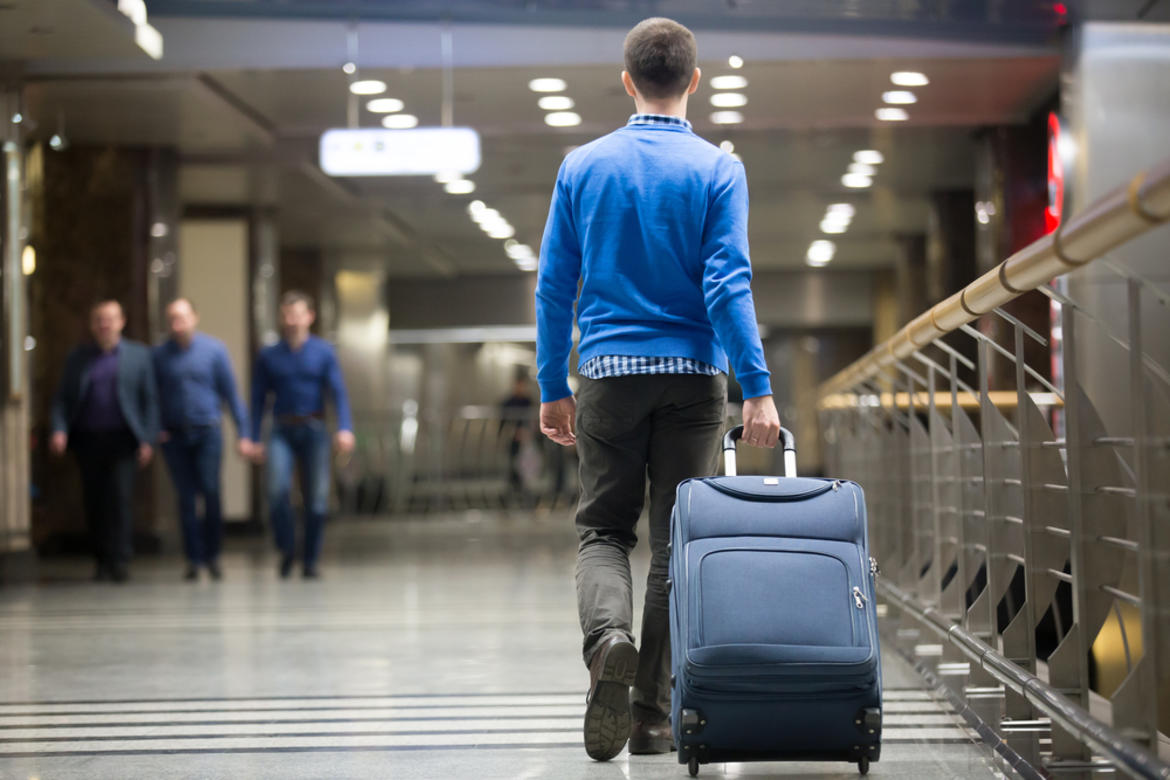 What a way to start the year… Last January, Michael O'Connor and Jonathan Portes, two statisticians from the Economic Statistics Centre of Excellence (the ESCoE, a research centre linked to the UK Office for National Statistics), published an explosive blog post : in 2020, 1.3 million people have left the United Kingdom, including 700,000 in London alone, making it the biggest migration since the Second World War.
A battle of numbers
The Migration Observatory at Oxford University, a highly respected institution across the Channel, acknowledges that there has been an exodus of expats in recent months. However, the research centre says that it is "sceptical" of these estimates. And for a good reason: the main source of data which used to measure emigration and immigration flows into and out of the UK – the International Passenger Survey – was suspended during the pandemic.
The Labour Force Survey (LFS) is the main source of statistical data on employment and unemployment in the United Kingdom. But again, the results should be taken with a pinch of salt. Due to the pandemic, survey respondents in 2020 were contacted by phone and no longer approached face-to-face, something that significantly affected their participation. Taking into account the different methods of measuring data, the Observatory would therefore rather estimate the number of departures between 400,000 and 900,000 people.
So much for the math. As for the reasons that prompted foreign workers to leave, everyone has his or her own idea on the issue. For the ESCoE, the explanation has a name: Covid-19. "For many migrants, especially those from eastern, central and south-eastern Europe and especially those who have arrived recently or have family back home, the choice would have been to stay here, with no job, less or no money, and pay for relatively expensive rental housing – or return home to family, with lower costs and most likely less risk of catching the virus. Not a hard choice", the authors observed.
Temporary exodus?
Regarding the profiles of the migrants who have left the territory, Madeleine Sumption, the director of the Migration Observatory, calls for caution. In an article published in February 2021, the researcher simply maintains that these migrants could potentially be young people, including 342,000 Europeans and 550,000 non-Europeans. When asked to comment, Madeleine Sumption added that the departure of these migrants was not necessarily caused by having lost their job: "You can leave the country while still being able to keep your short-time work." Above all, nothing says that these foreign workers do not intend to return. "Some preferred to join their families because they had the opportunity to work remotely. But once the offices reopen, they'll probably come back," she says.
For tens of thousands of others, remote work was nevertheless unthinkable. "Many immigrants, especially from Europe, are significantly more likely to be employed in the restaurant, hotel and other service sectors that require direct contact. They are therefore more likely than the rest of the population to have been put on short-time working or have lost their jobs," the statisticians of the ESCoE argue.
Closed restaurants
Indeed, catering and hospitality are the sectors that have been hit the hardest by the pandemic, with 300,000 job cuts between February and November 2020. In 2019, companies in these sectors employed 30% of foreign workers (of which 13% were Europeans). According to Unite, a trade union, they were the first to be kicked out. Bryan Simpson, who represents the catering industry in Scotland, recalls the example of an hotel in Pitlochry, in the Highlands: "22 workers, mainly from Eastern Europe, were made redundant while their Scottish colleagues kept their jobs or benefited from short-working."
And then there are those who weren't lucky, like 30-years-old Sophie. In March 2020, the young Frenchwoman, who lived in London for three years, had just been hired as a chef at a restaurant in Margate, Kent, when the lockdown was announced. "I was new, my bosses couldn't put me on short-time working," she says. As a result, the young woman found herself without resources and after a long haul ended up returning to France last August. Now, she does not intend to return immediately: "Since I was a child, I've always wanted to become a veterinary assistant, so I started training. My dream is to treat wild cats in Africa." England's rainy weather will have to wait."
The Brexit effect
What about Brexit, in all this? Madeleine Sumption thinks that Brexit is not the cause of these massive departures: "In reality, it is the economy and the state of the market that led people to make choices, much less the political situation. After the referendum, fewer people arrived in the UK but not many more left." Maike Bohn, co-founder of The3Million, an organisation that campaigns for EU citizens' rights in the UK which was created after the Brexit vote, reckon that Brexit still played a role into encouraging people to leave. "Part of the European population returned to live on the continent last year at the request of their British spouses, who told them it was their last chance to live in Europe," Bohn points out. "During the pandemic, many European countries have hired healthcare personnel. Many Italians left after they were offered an employment contract on Zoom", she adds.
Not to mention that with Brexit, foreign residents have encountered difficulties in getting social aid benefits. "For those with only pre-settled status, [that is, with permission to stay on the territory for five years, editor's note], there is a huge stack of documents to fill in," says Bohn. Sophie can testify to this: after losing her job, it took months before she could benefit from universal credit, the new single monthly payment to help UK citizens with their living costs. The administration finally gave in when the young woman threatened to claim a refund of the excess tax paid. "I had worked a lot in the last few months. They got scared and agreed to give me my allowance."
Restricted immigration
Faced with these massive departures, representatives of the restaurant and hotel sector did not want to comment. UKHospitality, an organisation representing 700 companies in the sector, did not respond to our requests. As for the British Beer and Pub Association, they simply replied by mail: "We don't think we can give you much information. The pandemic has resulted in the closure of our sector for twelve months, so it's very difficult to measure the impact it has had and will have when we reopen this summer."
But Unite, the trade union, thinks that the crisis must serve as an electroshock: "In order to keep their employees, companies are going to have to raise wages and offer more failsafe employment contracts. Today, the average salary in catering is 8.50 pounds an hour [9.20 euros], which is less than the minimum wage," says Bryan Simpson.
In the coming years, fewer and fewer foreign workers will arrive in the UK. The new immigration system requires future arrivals to earn 25,000 pounds (28,972 euros) per year. A huge difference from a waiter's salary.