Slovenia, towards the future of droughts and floods
In the coming years, Slovenian citizens will experience a whole range of negative effects of climate change, including heat waves, winters without snow, droughts, floods and other extreme weather events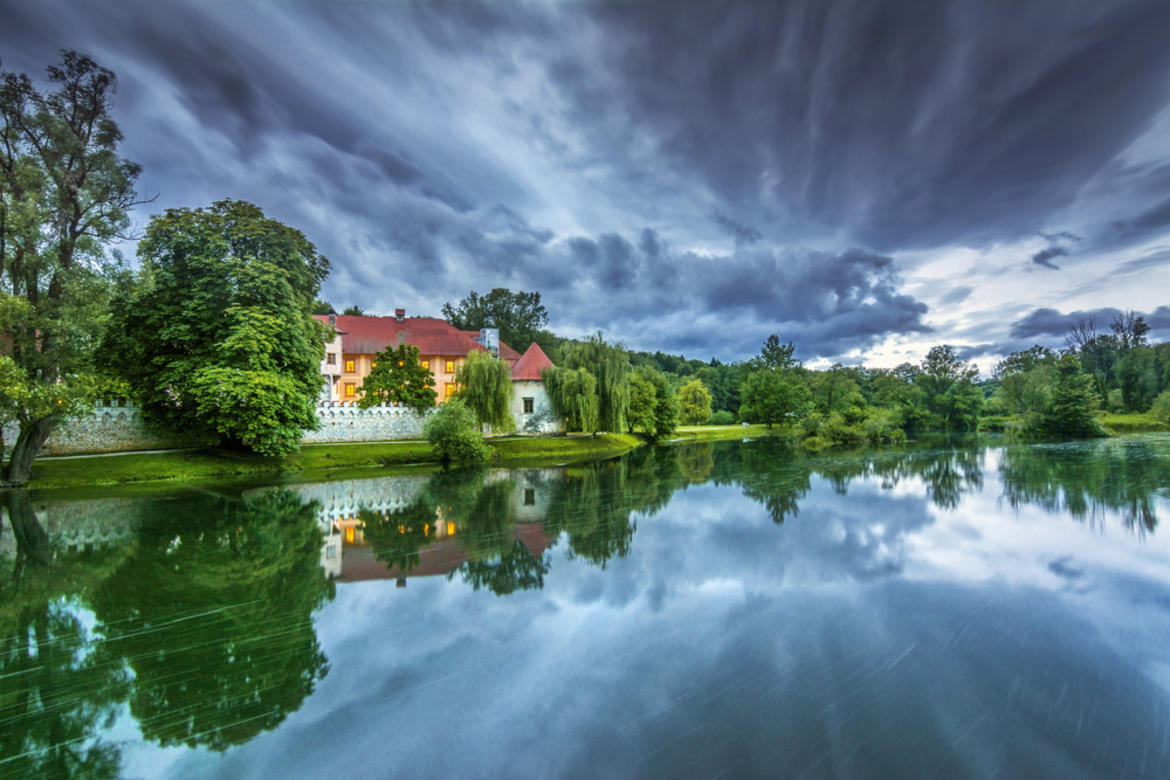 Slovenia, towards the future of droughts and floods
In the coming years, Slovenian citizens will experience a whole range of negative effects of climate change, including heat waves, winters without snow, droughts, floods and other extreme weather events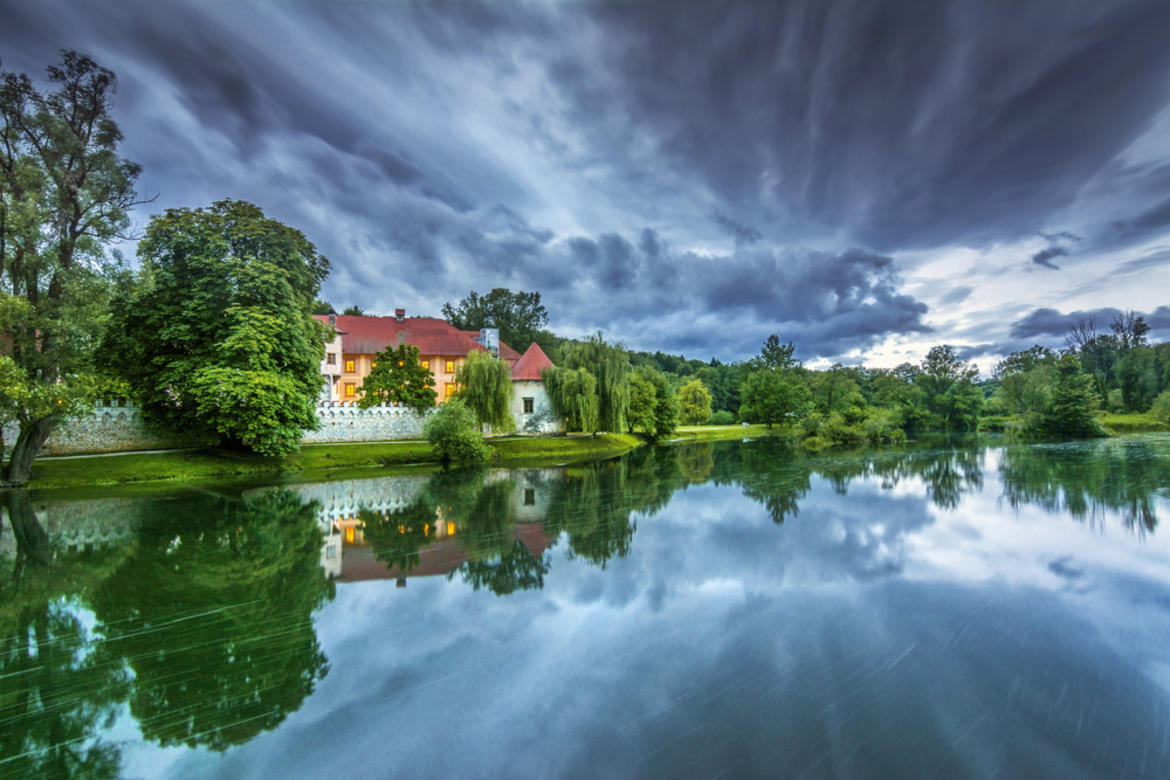 According to data from Slovenian Environment Agency (ARSO), from 1961 the average temperature in Slovenia has increased by 2°C. This change is much more complex than it might seem, because it implies many negative consequences that will be felt throughout the country, such as extended drought periods, followed by floods, rainy winters without snow, and heat waves, which will inevitably lead to increase in mortality rates among the most vulnerable groups of the population, such as the elderly and those with serious health conditions. We talked about the impacts of temperature increase and other climate change-related issues with Mojca Dolinar, responsable for climate analysis in Slovenian Environment Agency.
Pod črto: In Slovenia, last September has been pleasantly warm, and the increase in the average temperature is probably seen by many as a positive thing. Would people take more seriously the warnings about the consequences of climate change if we were heading into a new ice age?
Mojca Dolinar: The effects of climate change can also include the temperature decrease. The Gulf Stream is responsible for a powerful heat transfer from the Equator to the North Pole. Climate models suggest that if the Gulf Stream stopped, because of variations in salinity and temperature of the sea water, the temperatures in Atlantic and Northern Europe would considerably decrease. As ironic as it may sound, global warming could lead to the onset of a new ice age in some parts of Europe.
It is not easy to explain the effect of climate change because the climate system is very complex and the consequences of global warming are not the same everywhere. Some regions will continue to warm, some others will cool. In some areas precipitation rates will decrease, while in other areas will increase. If the highest temperature recorded today was 27°C instead of expected 25°, it doesn't make a lot of difference, but if annual average temperature rises by 2°C, that's a big change.
Can you explain this a little better?
According to our measurements, from 1961 the average temperature in Slovenia has increased by 2°, going from 10°C to 12 °C. Slovenia is warming faster than the global average, as during the same period the average global temperature has increased by 1°C. However, a two-degree increase in average temperature doesn't mean the same thing in Ljubljana and in the Gorizia region, because these are two very different areas.
It probably doesn't mean that the weather in Ljubljana, situated inland, will become more pleasant, similar to the weather in Slovenian coast?
Unfortunately no. A two-degree increase in average temperature provokes considerable changes in precipitation regime. In some areas precipitation will decrease, while in other areas it will increase. The low rainfall areas will become even drier. Climate models also suggest that extreme wheather phenomena will become more intense due to temperature increase: heavy rainfalls and floods, droughts, hurricanes, and in Slovenia mostly storms, heat waves, and hailstorms. Of course, extreme weather events were happening also in the past, well before the intensification of greehouse effect. However, due to increase in temperature and in atmosferic energy, extreme weather events are becoming more frequent and intense.
Why does temperature increase provoke intensification of extreme wheather events?
Warm air is able to hold more water vapour than cold air. This means that in the atmosphere must evaporate larger quantity of water before the vapour begins to condensate. As a result, the time interval between two consecutive rain events becomes longer and rainfalls become more intense. Long time intervals between two precipitation events can cause droughts, which are often followed by severe floods. Furthermore, we can expect significant changes in annual precipitation trend. All climate scenarios for Slovenia predict an increase of precipitation during the winter months.
But that doesn't mean more snow?
No, due to temperature increase, rainfalls are likely to prevail. The snow-covered area has drastically decreased compared with the 1960s and 1970s. It's snowing less, mainly in the middle mountains, and this trend is expected to continue. We will witness more and more frequently the situation where a lot of snow falls in a short period of time, and then it all melts down within a few days.
Bad news for winter tourism?
Not only for winter tourism. Nowadays, on our mountains the snow cover lasts until spring, or until the beginning of summer, before it starts to melt, and it is an important water resource that feeds our rivers. In the future, winters will become more rainy and we will need to collect raiwater in order to use it in the following months, for example for the production of hydropower or for irrigation.
Experts often warn of rise in diseases as one of the effects of global warming. Our region is also exposed to his risk?
Various studies have demonstrated that climate change brought back certain infectious diseases that have been eradicated. Malaria, for example, re-emerged in nordic countries, while West Nile virus came to our region. Due to favourable weather conditions, the number of generations that insects can produce in a year increases. The consequences of climate change will be felt most acutely in the summer.
Why?
Do you remember last April? In April the average temperature was nearly 4°C above the historical average, and for us it was a pleasant thing. But if that happens during the month of July, or rather if the average temperature during the summer rises by 4°C, it would be very dif