Slovenia spends millions of taxpayers' money to dispose of uncollected waste
The disorderly system of handling packaging waste in Slovenia is creating high additional costs and causing significant environmental damage.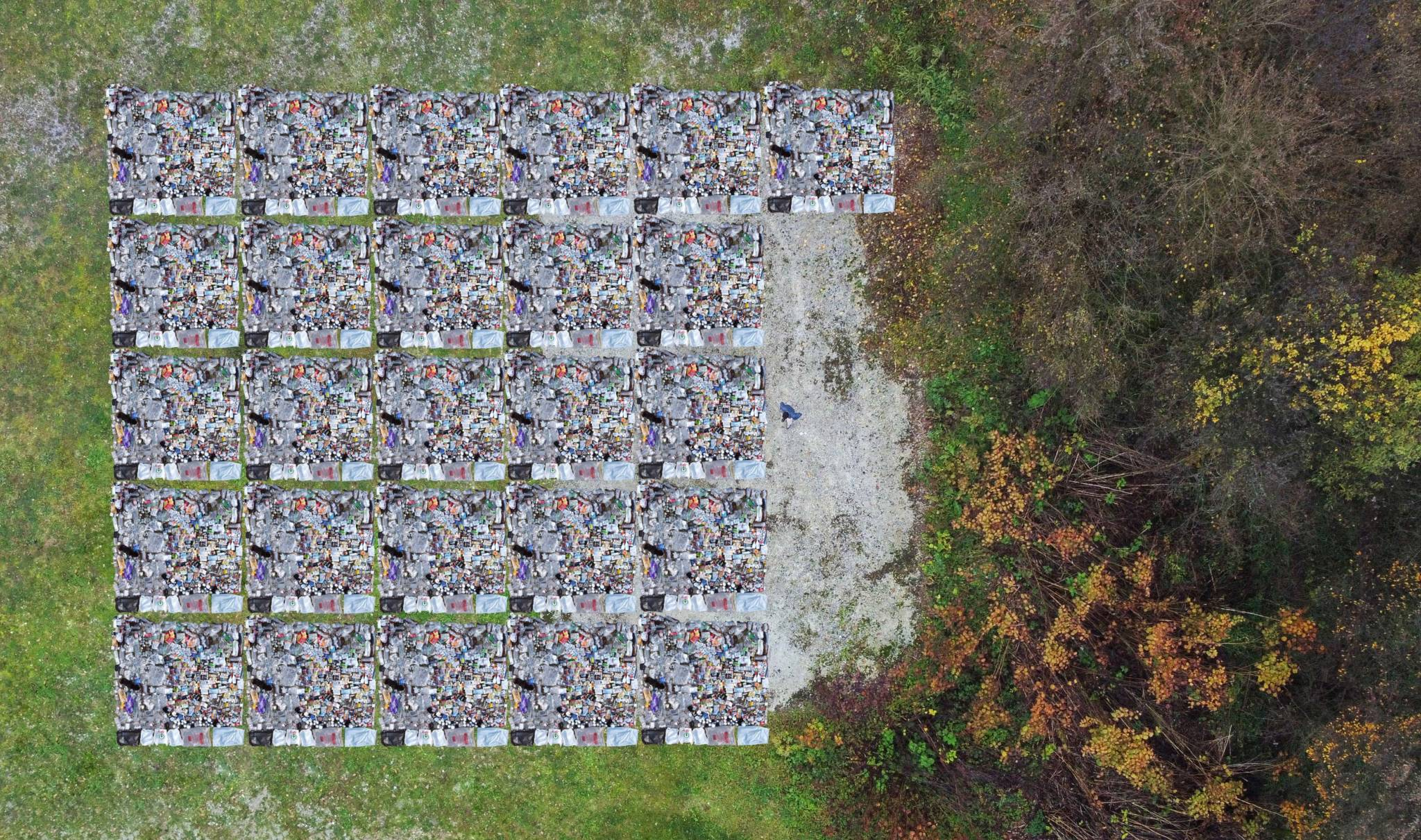 This the second of a four-part investigation: read part 1, part 3 and part 4.
In 2000, in anticipation of joining the EU, Slovenia introduced the"polluter pays" principle – one of the important principles of the European Union law, which shapes environmental legislation in the member states. In connection with waste management, Slovenia now legally enforces the "polluter pays" principle with systems of extended producer responsibility (EPR).
The EPR principle can be applied to different waste streams, such as batteries, electronic waste, tyres, phytopharmaceutical waste and also packaging waste. EPR schemes are set up to ensure that producers bear the financial (and, in some cases, organisational) responsibility for the management of their products in the last stage of their lifecycle – when they turn into waste. All companies that put packaging on the Slovenian market are included in EPR schemes: manufacturers of packaging, suppliers of packaging materials, traders, distributors, packers, and authorised representatives of foreign companies.
Key actors: producer responsibility organisations (PROs)
In Slovenia, we first mandated a packaging management system based on the EPR principle in 2000. It stipulated that those responsible for packaging waste must manage it themselves, or that a producer responsibility organisation (PRO), which has obtained a special environmental permit, must manage the waste on their behalf.
Across most EU member states, EPR schemes are usually established through PROs (financed by the producers). Different countries, however, have developed different models. EPR schemes can be either competitive and non-competitive, while the organisations (PROs) can be either for-profit or non-profit.
The first PRO founded in Slovenia, Slopak, is a non-profit company owned by producers of packaging waste. It was founded by major producers of packaging, such as brewers Pivovarna Laško and Union, dairy company Ljubljanske mlekarne, beverage companies Dana and Radenska, retailer Mercator, and others. The company obtained a PRO environmental permit in 2003. Each producer (also a shareholder) paid up a certain amount to the organisation based on the amount and type of packaging they produced. Slopak's task was to monitor the amount of packaging waste and hire various subcontractors to handle it.
The legislature mandated that producers must either manage packaging waste themselves, or via a PRO that handles waste for multiple producers.
Shortly after the establishment of the first PRO – Slopak – other, mostly for-profit PROs began to appear. Environmental lawyer Aljoša Petek from Slovenia's Legal Centre for the Protection of Human Rights and the Environment (PIC, 'Pravni center za varstvo človekovih pravic in okolja') commented that the creation of other PROs at the time was possible due to a certain legal loophole. In his opinion, the regulations did not explicitly define that there must only by one PRO. Since then, Slovenia has had an EPR scheme with multiple competitive PROs (some for-profit and some non-profit).
In 2006, when two PROs already existed, the Decree on packaging and packaging waste handling ('Uredba o ravnanju z embalažo in odpadno embalažo') was passed into law, regulating the sector until 2021. As per the decree, the conditions for a PRO to start operating was that it first obtain an environmental permit issued from the ministry.
The legal basis for the permit was the second Environmental Protection Act (ZVO-1, 'Zakon o varstvu okolja'), adopted in 2004. But this law did not explicitly regulate PROs' permits, nor did it define PROs' obligation to collect packaging in accordance with the quotas determined by the ministry. This later became the subject of litigation, which is described in more detail below.
Some legal interpretations suggest that ZVO-1 did not define when the PRO's environmental permit could be revoked. A spokesperson for the ministry explained that revocation is possible under the law, and that the ministry had not received any proposal for revocation from the Natural Resources and Spatial Planning Inspectorate (IRSOP, 'Inšpektorat Republike Slovenije za okolje in prostor'). They also confirmed that no PRO permit in Slovenia has been rejected or revoked to date.
At the end of 2004, a subsidiary of the Austrian Interseroh Circular Solutions Europe GmbH, Interseroh (today called Interzero), obtained the Slovenian permit. A few years later, the Austrian multinational company was bought by the German ALBA GROUP, under which Interzero still operates today. The PRO Interseroh was the first in Slovenia to implement EPR as part of a for-profit activity.
After 2006, the two existing PROs were joined by new ones. In 2007 and 2009, Ekodin (now Dinos) and Surovina, respectively, obtained permits. Until then, both companies had operated as subcontractors in the packaging-waste management system. Dinos and Surovina are companies where EPR management is vertically connected to the contractors (transporters, sorters, and handlers of packaging waste).
In 2012, the PRO permit was obtained by Recikel, which had been registered three years earlier. Recikel is also vertically connected to subcontractors in the waste management sector (Salomon). In 2013, the company Embakom, which was founded by public utility companies, also obtained the PRO permit. All six companies still operate today.
The problem with packaging waste quotas
When multiple companies operate in the EPR system, each must handle a certain proportion of the packaging waste generated. In 2006, when there were two EPR companies in the packaging waste sector, the ministry prepared new legislation that would regulate how the companies should divide the waste.
In an amendment to the 2006 decree on packaging waste at the end of 2006, a