Plastic bottles: the stalled dream of recycling and reuse
Half as many bottles are set to be used in Europe by 2030, and all single-use packaging and plastics should be gone by 2040. But the targets that the food giants have set themselves are constantly being pushed back.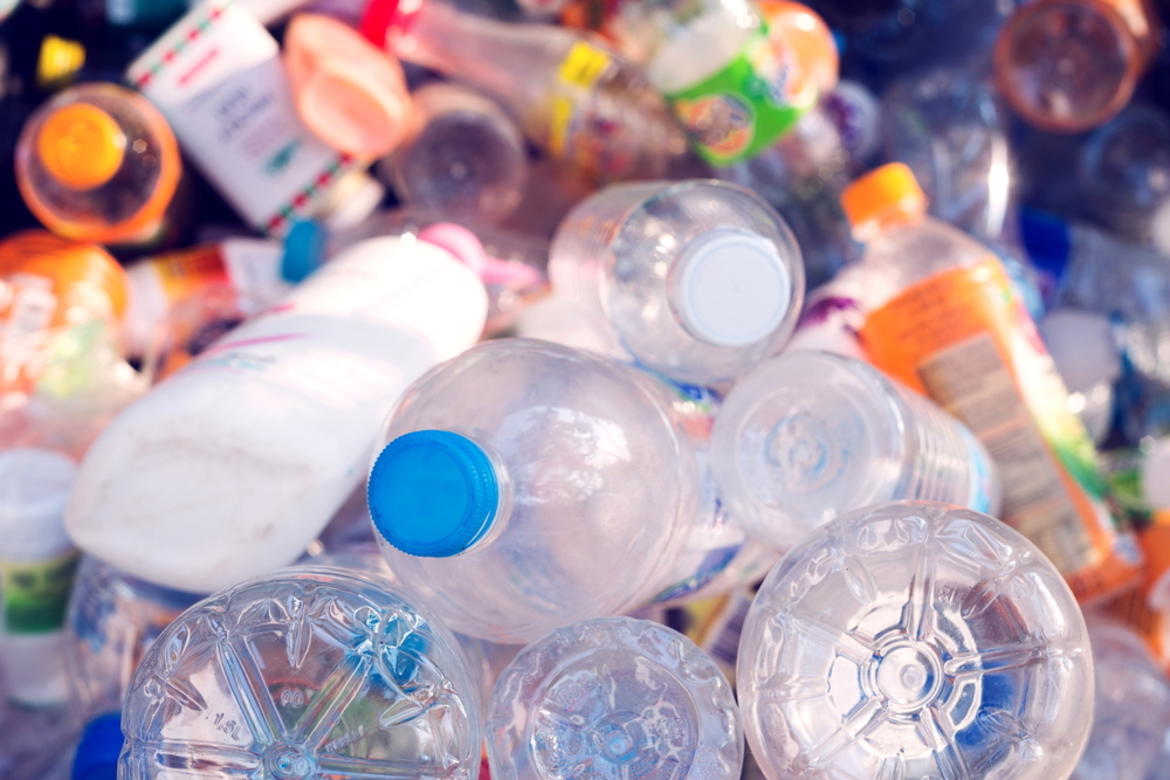 434,240 tonnes. This is the weight of waste from plastic bottles alone. They account for 36% of the plastic domestic packaging thrown away each year by the French.
Bottles are the most commonly found rubbish on Europe's beaches. Harmful to ecosystems when they break down into microplastics, they are among the packaging targeted by ongoing international talks to combat plastic pollution. These negotiations, initiated in March by the UN, should lead to a treaty by 2024.
Bottles are also the subject of the 2019 EU directive on single-use plastics. Incorporated into French legislation the following year by a law on waste prevention and the circular economy (Agec), this European text aims to eliminate single-use packaging by 2040.
The EU directive also mandates a cut in the use of virgin plastic resins. Polyethylene terephthalate (PET) is set to incorporate 25% recycled (rPET) resin by 2025, while all types of plastic will have to be 30% recycled by 2030. The number of bottles is also to be halved by 2030.
Targets postponed
To assess the recycling ambitions of food giants, the European Data Journalism Network analysed data from the "sustainability reports" of 24 companies based in Europe.
These companies have made a total of 98 commitments over the past two decades. Most of them set their targets to 2025. Of the 37 pledges that should have already been delivered on, 68% failed or were never even reported on again, being either postponed or abandoned.
Of the French companies surveyed by EDJNet, Danone provided the most pledges. The food giant, which had a turnover of €24.3 billion in 2021 – 16% of which was generated by its bottled-water division – set out in 2008 its ambitions for incorporating recycled plastic in its bottles. This mainly took the form of technical objectives, i.e. to manufacture bottles that are half made of recycled plastic.
More comprehensive targets were set in 2009, when the company's water division reported an average rate of 8% recycled plastic use, with "the ambition to reach 20-30% in 2011 and 50% in the long term".
But in 2013, the company was still reporting an average of only 9% recycled plastic in its bottles. In the meantime, the year 2020 became the new deadline for 25% recycled-plastic use worldwide. The Turkish and Chinese markets were to be excluded because they do not allow the use of recycled resin.
This last objective was set in stone. So much so that Youssef Chtourou, Danone's director of the circular economy for packaging, who joined the company in 2018, assures us that this was "the first quantified commitment" made by the company as part of its packaging policy in 2016.
In 2020, a rate of incorporation of 25.5% was indeed reached for markets that allow the use of recycled plastic (and 19.8% for all countries combined). This rose to 27.4% in 2021 (20.6% for all countries).
To meet its next targets, the multinational is counting on the expansion of collection and recycling infrastructure in Europe. It intends to package all of its products with recycled plastic in the European market by 2025, and half worldwide.
On average, in 2019, mineral-water producers incorporated 20% recycled plastic in their bottles, says Marie-Ange Badin of the industry body Maison des Eaux Minérales Naturelles. The legal target set for 2025 does not therefore appear to be that high, even if this average may hide disparities between companies.
The higher price of recycled plastic
In the industry's narrative, availability and cost are key. "Between December 2021 and June 2022, the price of a tonne of food-grade recycled plastic (rPET) rose from €1,784 to €2,370, a 32% increase," reckons Marie-Ange Badin.
At the same time, the price differential with virgin plastic increased from 18% (in favour of virgin plastic) in December 2021, to 41% in June 2022. As a result, "some of our members, especially small and medium-sized companies, may reduce their incorporation targets, which might otherwise have been higher than required by law."
At issue are collection rates deemed insufficient in the face of soaring demand from manufacturers subject to the Agec law targets, as well as other sectors such as textiles and cosmetics. In 2018, 55.3% of plastic bottles put on the market were collected, according to the latest assessment published by the French Agency for Ecological Transition (Ademe).
The rate is still far from the 77% and 90% of bottles that will have to be recovered in 2025 and 2029 respectively in order to meet European standards. After having failed to obtain a refundable-deposit scheme for bottles during the parliamentary debates over the Agec law, the manufacturers now hope to see it created in 2023. Lawmakers provided for a review of the subject later this year, depending on the trend in collection rates.
Some companies already secure part of their supply with such schemes. One example is Sources Alma, which owns Cristaline, France's best selling brand of bottled water according to the Kantar data institute.
The company has a network of bottle collection machines and its own recycling subsidiary. According to its extra-financial performance statement for 2020, it intends to triple its internal recycling capacity in order to "exceed 30% recycled PET in bottles by 2022 [and] to be mostly recycled PET by 2025". It currently only gives the incorporation rate for its "large-format bottles", 25%, and does not provide an average rate.
Recycling or reuse?
Improving collection is not, however, the only issue in the targets set by French lawmakers. The goal for 2030 concerns all plastics and not just PET, which is predominant in bottles.
But these other resins – first and foremost high-density polyethylene (HDPE), which is found in milk bottles and bottle caps – "do not yet have full authorisation for contact with foodstuffs," says Sylvain Pasquier, coordinator of the packaging unit at the Ademe's Extended Producer Responsibility Division. "This issue is currently being worked on at European level."
Moïra Tourneur, head of advocacy at the environmental group Zero Waste France, warns against missing the point of the problem: "We make a big deal of the targets for incorporating recycled materials into bottles, but that's not going to make the bottles green. Reducing their impact on the environment and climate means reusing them."
Producing recyclable or compostable packaging does not guarantee its reuse. Its second life depends on the existence and efficiency of collection infrastructure.
This is despite the fact that reducing the number of new bottles is now a legal requirement. According to Sylvain Pasquier, it even takes priority over recycling in the waste-management hierarchy: "The Agec law adds obligations to reuse packaging in proportions of 5% in 2023 and 10% in 2027."
Manufacturers are currently looking into the possibility of selling drink as a bulk commodity, including in the big supermarket chains. Such plans have yet to be clarified but would have a major impact on the organisation of the market.
"For them [reuse] is a much more systemic issue than recycling," observes the head of Ademe. Reuse will only be "interesting from an environmental point of view if real thought is given to the types of packaging, and especially the possibility of a standard format of packaging, as well as to the methods of distribution".
But it is not clear if brands are prepared to share a single container as a way of further reducing their footprint.