Greek courts abuse pre-trial detention
With large prisoner numbers and detention times far in excess of European averages, pre-trial detention is being abused by the Greek justice system.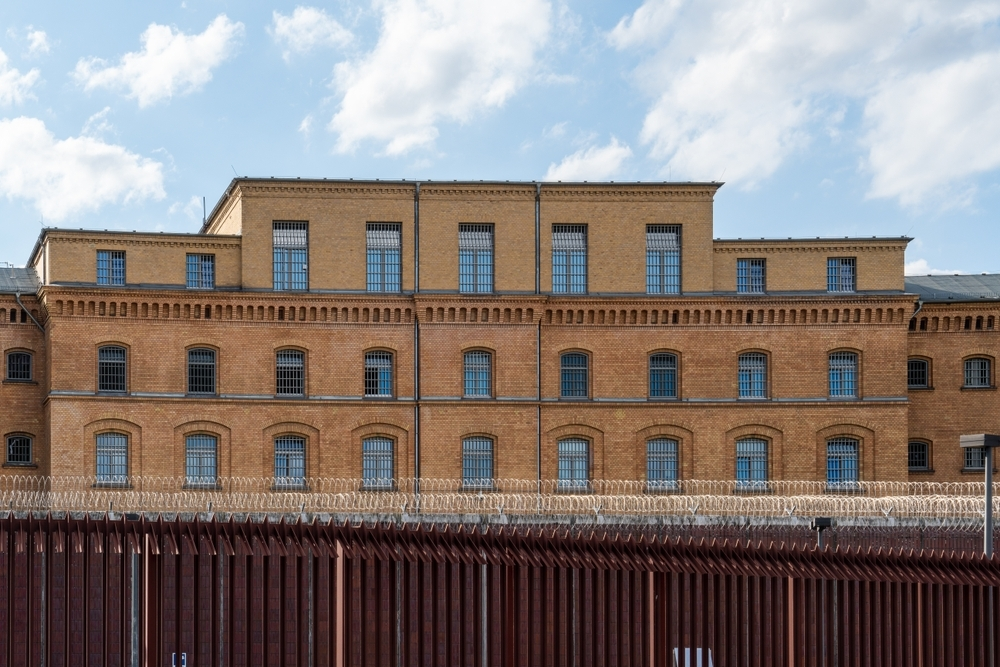 Abuse of temporary detention measures in Greece has led to an entrenched regime of pre-trial punishment, with large numbers of detainees held for prolonged periods before trial. The Council of Europe's annual SPACE I 2021 report on prisons reveals that the average pre-trial detention rate among all prisoners was 30% over the past decade, while in 2021 one in four pre-trial prisoners were detained for longer than a year.
The report also shows that on 31 January 2021, out of a total of 11,334 prisoners in Greek prisons, 2,669 were in temporary custody (23.5%), with an average duration of pre-trial detention of 13.2 months. Looking at the General Secretariat for Anti-crime Policy data from previous years, the case was the same in 2020, when out of a total of 10,891 prisoners, 2,892 (26.5%) were in pre-trial detention. In 2019 and 2018, the number of remand prisoners in Greek prisons had reached 31.1% and 32.5% respectively, meaning that almost one in three prisoners were in temporary custody.
Pre-trial detention is an advance payment of the sentence
So, why are there such consistently high numbers of pre-trial detainees? "In Greece, pre-trial detention often acts as an advance on the sentence, although this is certainly not mentioned in the law", explains Kostas Kosmatos, professor of Criminology at the University of Thessaloniki. "Thus, when it comes to a serious crime, the gravity of the act – although the legislator says that this alone is not enough – is most often the crucial and decisive criterion used for the imposition of provisional detention."
The worst record of the last decade was registered in 2012 and 2013, with 34% and 34.6% respectively of prisoners across the country held in temporary detention. The average number of remand prisoners in Greece between 2010 and 2020 reached 30%.
The use of pre-trial detention as a "pre-sentence" measure is also discussed by Nikolaos Koulouris, professor of prison policy at the University of Thrace. "An assessment is made by prosecutors and investigators, based – according to the law – on the existence of strong, 'serious' evidence that the act of which a person is accused has been committed and she/he is guilty. This is a pre-trial judgment of guilt, which may bias the judges, who can see which defendant comes to trial as a free person or on probation, and whether she or he has been transferred as a temporary prisoner. It is rare for such factors to go unnoticed, precisely because of the conditions laid down in the Greek Code of Criminal Procedure for provisional detention. These conditions, in addition to the presumption of guilt, are also related to the social and criminal situation of the defendant, namely their lack of known residence, their criminal history, their risk of committing other offences and, more generally, anything considered to indicate avoiding the imposition of the sentence and prior judicial involvement by judicial officers."
Pre-trial detention is one of three restrictive measures available to judicial authorities in the treatment of defendants ahead of trial. The other two measures are the common restrictive conditions (attendance at the police station once a month, prohibition to leave the country, etc.) and house arrest with electronic monitoring devices. So, when and under what conditions can judges decide to sentence a defendant to pre-trial detention?
According to the Greek Code of Criminal Procedure, provisional detention may be imposed in the case of a felony when there are serious indications of guilt, in order to prevent the commission of new crimes or to prevent the accused from absconding. Provisional detention is imposed if restrictive measures or house arrest with electronic monitoring devices are deemed not sufficient, and the accused has no known place of residence or is planning to escape.
The maximum time limit of pre-trial detention for a single case is one year. "In wholly exceptional circumstances" described in the CCP, and when the charge is one that carries a life sentence or a maximum sentence of 15 years, the detention period may be extended by a further six months. However, even this constitutionally guaranteed maximum custodial sentence can be "broken" and extended by another year if a new prosecution for another offence is opened within the three months preceding the expiry of the 18-month period.
Legal requirements or the gravity of the alleged crime are not the only factors guiding judicial discretion. The remand decision, underlines Kosmatos, "can even be connected to the visibility of a case – the visibility of the case in the media and its impact on public opinion. I think public pressure can always influence to some extent the relevant judgement".
On the other hand, as Koulouris stresses, judicial bodies "with preconceived notions of what a dangerous criminal is, have an unfavourable, discriminatory approach towards people belonging to certain social groups. In other words, there are certain exogenous factors that influence their judgement. If, for example, the accused person is a foreigner or immigrant, or a user of addictive substances involved in their traffic, the decision in favour of temporary detention is more easily taken compared to a case involving a well-off citizen accused of a financial crime. Authorities will argue that the first category presents a greater and very real risk of absconding. However, a forensic reading suggests that certain social characteristics create, let's say, an unconscious bias, which is also reflected in judgments deciding whether or not to impose provisional detention."
The data in the Council of Europe's report fully supports Koulouris here: out of a total of 2,662 remand prisoners in 2021, foreigners amounted to 1,718, while Greek nationals amounted to 944. Thus, foreign detainees were 64.5% of all remand prisoners in Greece.
"These numbers reflect the criminalisation of poverty and immigration", comments Kostas Papadakis, a long-serving lawyer and former member of the Board of Directors of the Athens Bar Association. Papadakis adds that "xenophobic prejudices contribute to the discriminatory treatment of the foreign population and lead to their disproportionate detention. These people are often treated as third-class citizens, forced to apologise during interrogation and trial without understanding much – if anything – of the case files, with a translator who often translates