Covid and prisons in France: interview with Dominique Simonnot
"The epidemic has been contained at the cost of enormous sacrifices for France's prison population", says Dominique Simonnot, French chief prisons inspector.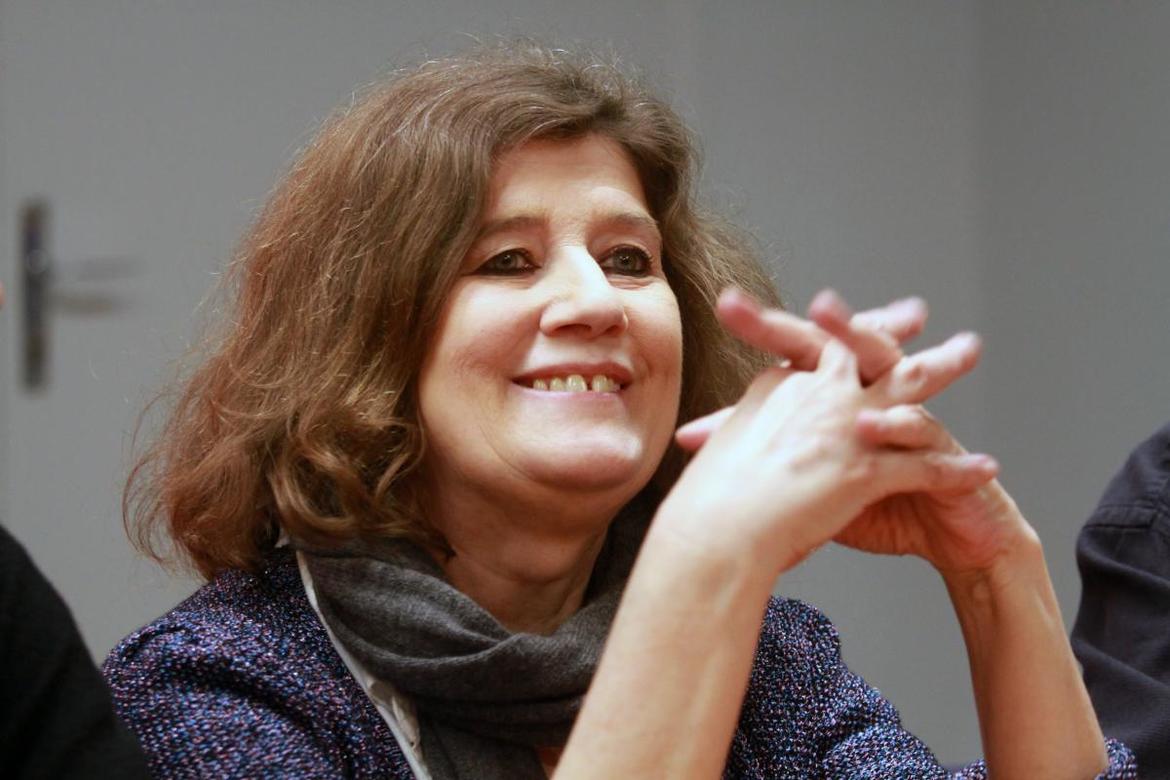 Covid and prisons in France: interview with Dominique Simonnot
"The epidemic has been contained at the cost of enormous sacrifices for France's prison population", says Dominique Simonnot, French chief prisons inspector.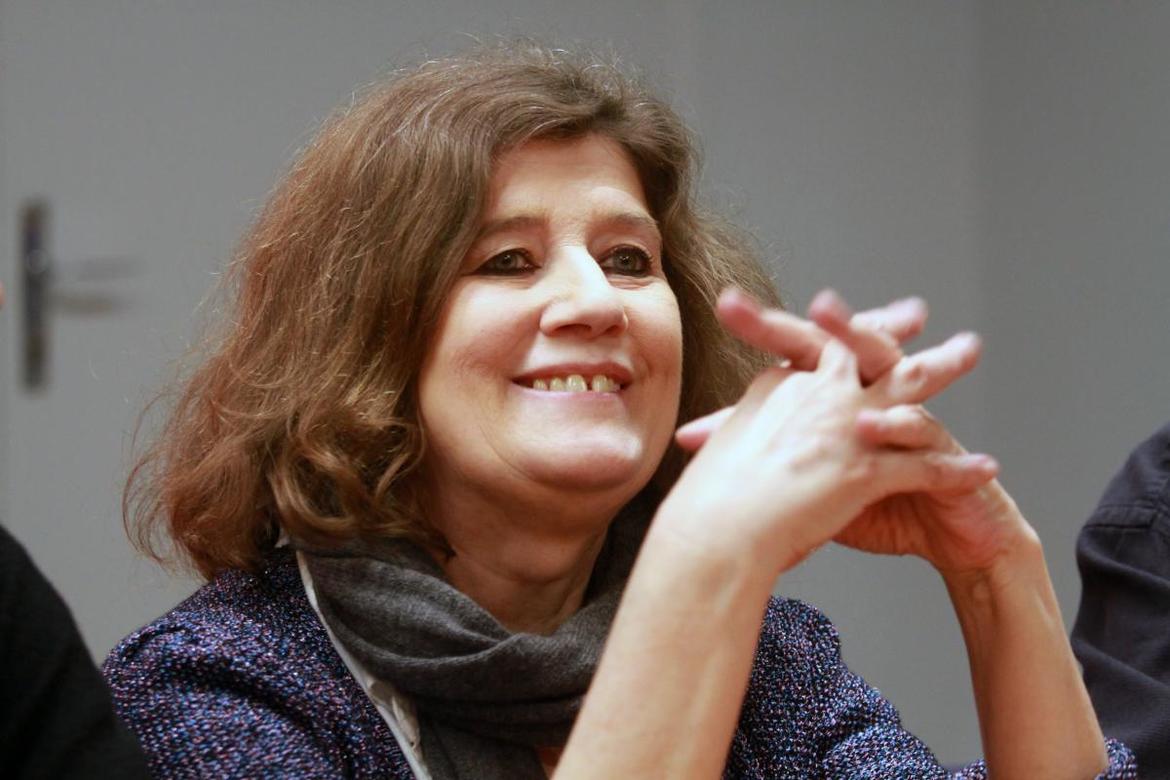 The epidemic in French carceral facilities revealed the consequences of one of the highest prison population in Europe and too occasional early release measures, massively implemented among neighbouring countries. Alternatives Economiques discussed the situation of French prison during the Covid-19 pandemic with Dominique Simonnot, French chief prisons inspector.
The Covid-19 pandemic seems to have stabilized in France. At the end of September, a few clusters were still found in French prisons, such as in Angoulême (40 inmates tested positive) or in Le Havre (six inmates in mid-September). Is the situation generally under control in prisons?
As of 26 September 2021, according to the latest data, there were 588 contact Covid-19 cases in French prisons, including 198 confirmed cases of Covid-19, and 3 people hospitalized. Cumulatively, since the beginning of the crisis, five inmates and guards have died and 4872 cases have been identified. Concerning the vaccination rate of detainees, real-time figures aren't available, but the curve follows exactly that of the general population. As in the outside world, there is resistance on the part of both the guards and the inmates. At the beginning of the vaccination campaign, we asked that staff and inmates be vaccinated as a priority, because when the virus enters a closed environment such as a prison, the situation can quickly become catastrophic, as happened in Tours last spring when half the prison was infected. Unfortunately, we were not heard.
Could or should we have imposed compulsory vaccination on prison guards, as was done with healthcare personnel? 
Let's say that we may be willing to accept having 15,000 fewer caregivers because they are not vaccinated, but I can assure you that the government will never allow itself to "lose" 15,000 prison guards! That is simple pragmatism.
France's minister of justice has expressed satisfaction with the management of the pandemic in French prisons. Do you agree with this analysis?
Yes, we must acknowledge that the epidemic has been contained, it's impossible to say otherwise. But at what cost? The tragedy that we feared did not happen, but only with enormous sacrifices for the prison population: no more activities, or very restricted ones; an end to teaching; an end to what little work exists in prison, and so on. In social terms the price is exorbitant, especially in the context of overcrowding in the "maisons d'arrêt" (low-security prisons for those who face sentences of less than two years or for those awaiting trial, ed). You have to imagine three people crammed 10 hours a day into a 9 m² cell, which is only really 4.5 m², considering the space occupied by bunk bed, the table and the toilet area.
We had also asked PCR tests to be carried out at the entrance of the visiting rooms – which is one of the possible ways the virus can enter. We hear a lot of stories from prisoners and their relatives who cannot see each other as before. The health rules also impose 10 to 14 days of isolation each time detainees return from a leave of absence, or after a family visit, or outpatient medical treatment. As a result, some are refusing the latter, with all the risks that this implies for their health. 
What is the situation today with regard to activities and visiting rooms?
Some activities are still in slowdown but things are gradually picking up, in a very unequal way depending on the establishment. In some prisons, visits continue but a counter window ensures a distance between the prisoner and the relatives, preventing touching. In other prisons, visiting hours have resumed normally. Management is done on a case-by-case basis.
What has Covid revealed about the health of the detainees and the conditions in which they live? 
Some prisoners see the doctor for the first time when they arrive in prison. The majority of prisoners come from poor backgrounds and already have health problems. In overcrowded prisons, hygiene conditions are disastrous, and there are bedbugs, cockroaches and so on. These are all aggravating factors in the event of an epidemic. Access to healthcare is one of our major concerns. A gentleman just wrote to us because he had been waiting for an appointment with the dentist for three months and ended up piercing his abscess himself. 
What has been the impact of prison overcrowding on the pandemic management?
Overcrowding is both an aggravating factor in the spread of the virus, and a structural cause that makes it difficult to isolate infected individuals. It is generally the arrivals area that is used to isolate inmates who have tested positive, or those who must quarantine upon their return from a period of leave. But at the same time, new inmates continue to be admitted. People end up mixing. Inmates who have been isolated for several days mix with those who came in the day before. It is incoherent. Not to mention the fact that the prison population has difficulty understanding the ever-changing rules.
I would like to remind you that prison staff also suffer from this overcrowding. For months now, prison directors have not known how to deal with it, because they cannot just make prisons bigger. In a way, the overcrowding has become even more visible with the pandemic, which is a good thing, because it is indecent to keep so many people in prison. I don't understand why judges, with very few exceptions, never go to see the consequence of their decisions. 
In March 2020, the government put in place a policy of early release to curb the epidemic. More than 13,000 prisoners were released and the occupancy rate was reduced to below 100%.
Would you have liked this measure to be repeated? 
We must be careful because we were talking about an average occupancy rate. In many prisons it was still over 100%. Of course, we asked [Minister of Justice] Eric Dupond-Moretti that the measure be renewed. Unfortunately, we were not heard. We have entered an election year and the public opinion makes such a measure more difficult now. It was therefore decided to impose restrictions on the prisoners inside rather than letting them out a few weeks earlier. As a result, we are already up to 68,000 detainees – for 60,000 available places – compared to just over 58,000 in July 2020. What we are asking for now is that every time a detainee enters prison, another detainee leaves, after examination of his or her file by the enforcement judge.
Will this crisis lead to a change in penal and prison policy? 
I still hope so. Proactive policies must be deployed at the local level because there are none at the national level. In Grenoble, for example, an agreement has been signed between the president of the court, the public prosecutor, the director of the Varces prison and the director of the Isère prison integration and probation service. It provides that when the prison reaches 130% occupancy, they will stop admitting new prisoners. They will instead find alternatives to prosecution, propose adjustments to sentences, postpone detention warrants, or allow early releases. At the same time, a prison like Toulouse-Seysses still has an overcrowding rate of 180%. In many prisons, the average sentence is still four and a half months, whereas sentences of less than six months should be enforced outside the prison walls. The underlying reason is that prison remains the preferred sentence in France. The crisis has been a totally missed opportunity to conduct another penal and prison policy. It is very disappointing.