Climate renovation of buildings: lessons from around Europe
To meet its climate targets, the EU must double the speed it is renovating its residential and office buildings. Sweden has already almost completely decarbonised its sector. But it is on its own.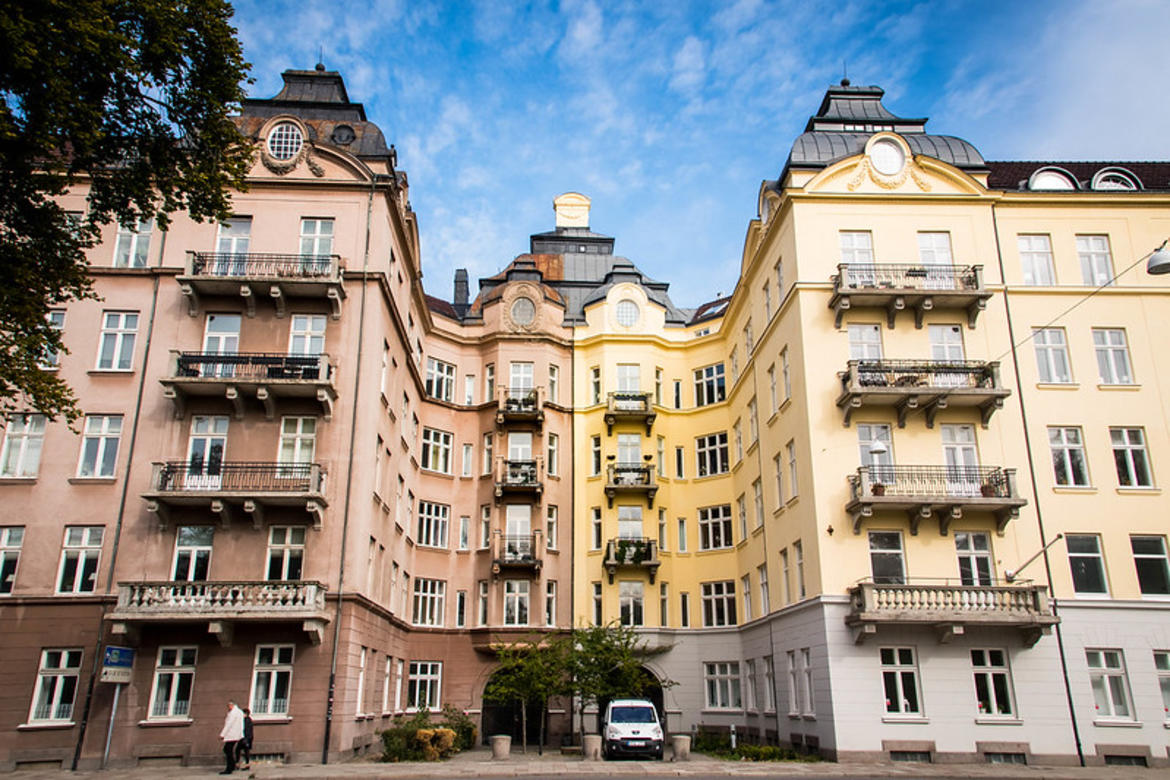 Climate renovation of buildings: lessons from around Europe
To meet its climate targets, the EU must double the speed it is renovating its residential and office buildings. Sweden has already almost completely decarbonised its sector. But it is on its own.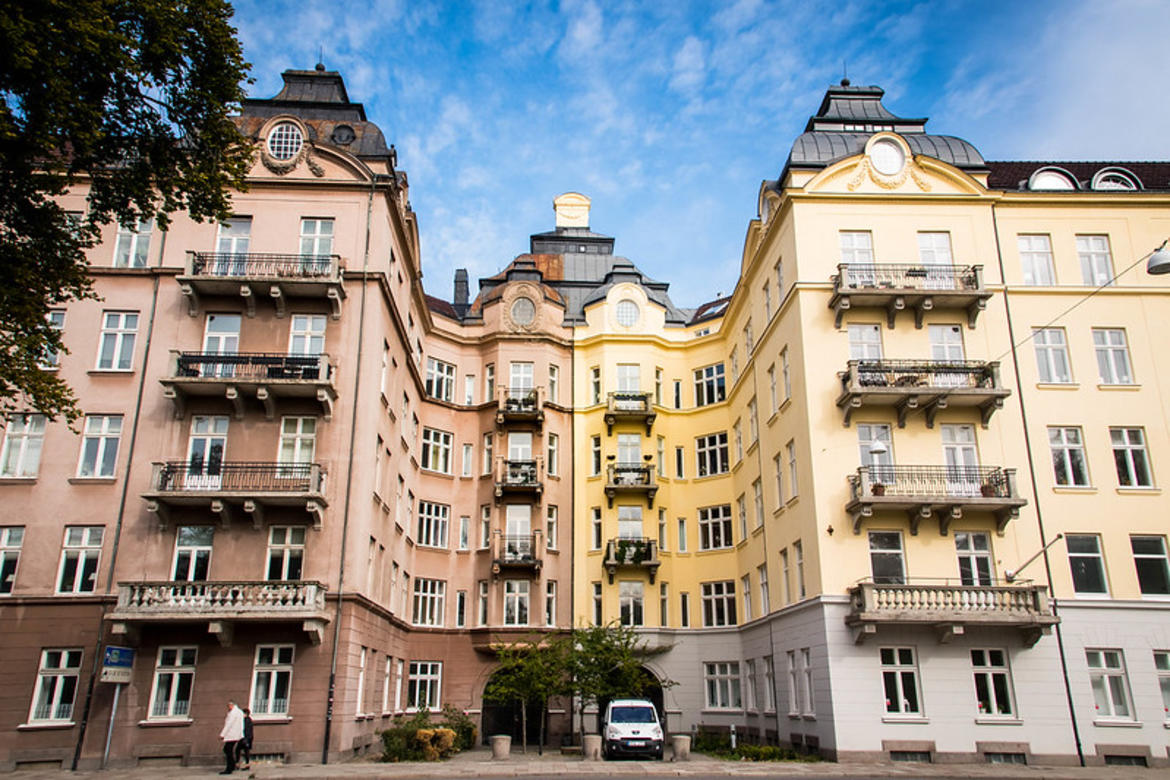 Decarbonising the buildings sector is a crucial issue for the European Union. A year ago the EU set its sights on climate neutrality by 2050; it aims to achieve this by cutting its greenhouse gas emissions by at least 55 percent by 2030 compared to 1990 levels. Buildings account for 36 percent of the EU's emissions and for 40 percent of its energy consumption. These figures reflect the poor insulation of three-quarters of Europe's housing and office buildings, and also the fact that the energy used to heat them still relies heavily on fossil fuels, mainly gas but also heating oil. 
To meet the climate targets set out in the EU's Green Deal, the Commission wants to launch a "renovation wave " for buildings, the main thrust of which it presented this autumn. The emissions cuts envisaged in the residential-tertiary sector are at least 60 percent by 2030 compared to 2015. This means at least doubling the rate of annual renovation (currently 1 percent of the stock). The Commission insists on the need for "deep" renovations (generating energy savings of at least 60 percent), whose current level is much too low (estimated at 0.2 percent of the stock per year), and also on the substitution of fossil fuels by renewable energies (green electricity and biomass).
Since France is lagging far behind its own targets for building emissions (now replaced by the more ambitious European targets), its High Council for the Climate (HCC) recently published a report analysing the French situation compared with that of four other European countries: Germany, the Netherlands, Sweden and the UK. Entitled "Renovating Better: Lessons from Europe ", this comparative study shows that achieving "zero CO2" in the building sector is not utopian. It has all but become reality in one country, Sweden, at least as far as housing is concerned. And although the other countries are far behind, some are performing better than others, reflecting more proactive and effective policies.
Learning the lessons
Before embarking on the "renovation wave" pushed by the Commission, EU countries should therefore look at what works and what does not, and learn from their neighbours. The few graphs that follow on the housing sector, which accounts for about three quarters of the heated indoor surface in Europe, are quite telling. 
Over the last ten years or so, CO2 emissions from Swedish housing have fallen almost to zero. There are several reasons for this success. First of all, it should be noted that in the aftermath of the first oil shock in the 1970s, Sweden, particularly exposed given its climatic conditions, adopted much more demanding construction standards than elsewhere in Europe (at a level that France only instituted in 2012). So much so that two decades later, as housebuilding progressed, the performance of Swedish housing stock was already well above the European average.
Then the country adopted a high carbon tax, which disqualified fossil fuels, in favour of both electricity and, above all, urban heating networks now mainly fuelled by wood. This tax, introduced in 1991, amounted to €40 per tonne of CO2 in 1996 (a level comparable to that of France today, €46), it rose to €100 in 2004, and it now stands at €125. Hence today's energy mix for heating Swedish homes, where fossil sources have become completely marginal, unlike in other EU countries.
The differences observed in the other countries (18 kg of CO2 per year and per square meter of housing in France compared with 26 kg in Germany after climate correction) also reflect more or less carbon-based energy mixes. In France, wood and electricity provide respectively 32 and 11 percent of the heating needs of dwellings, compared with 6 and 2 percent in Germany. Conversely, gas and fuel oil account for 37 and 15 percent respectively in France, compared with 52 and 28 percent in Germany.
However, we can see that in France and the Netherlands housing has the same level of carbon emissions, whereas in the Netherlands the share of fossil fuels is much higher. Gas, fuel oil and coal account for 86 percent of heat consumption there, compared with 53 percent in France. The explanation is that housing in the Netherlands is much better insulated. Dutch average energy consumption is now around 100 kWh per square metre per year, compared with 160 in France (after climate correction). Sweden is well ahead of the pack, with nearly 60 kWh per square metre per year.
Thanks to this level of energy efficiency, Sweden has been able to move away from the use of fossil fuels in the housing sector. Conversely, despite a much less carbon-intensive mix than in the Netherlands, Germany or the UK, France shows very average results in terms of emissions because its housing stock is the most energy-intensive.
Although the harsh winters in northern Europe are a stronger incentive to insulate homes than in the south given the significant impact on household energy bills, the HCC report notes that Sweden and the Netherlands still have higher energy prices than France for gas, heating oil and electricity. It explains: "On the one hand, these higher prices increase the incentive for better energy performance in these countries. On the other hand, it is because housing is more energy-efficient that households can bear higher energy taxes." This virtuous circle is difficult to trigger: when the energy efficiency of their homes is not improving sufficiently, households, starting with the most modest, are not inclined to accept higher taxes on fossil fuels, even though this would speed up the switch to carbon-free solutions.
Hence the need to strengthen public investment in the thermal renovation of housing in order to support private investment by households. Priority should go to the poorest and the aim should be deep renovation, as recommended by the European Commission.
To encourage renovation work while minimising the budgetary impact, France and the UK rely heavily on obligation mechanisms for energy suppliers (Energy Savings Certificates in France, or Energy Company Obligations in the UK), but here the costs are ultimately passed on to households. Moreover, renovation work tends to be divided into multiple "initiatives" that are not always consistent with each other and this often leads to poor results.
Germany, for its part, favours a renovation loans policy that is both advantageous and highly conditional. The public bank KfW imposes mandatory technical advice on borrowing households, and the credit subsidy is linked to the performance of the work carried out. And where the French interest-free eco-loan is limited to €30,000 repayable over 15 years, the KfW offers a loan of up to €120,000 repayable over 30 years. This scheme contrasts with France's but remains optional just like in France, which has led to rather disappointing results. The energy consumption of German homes is lower than in France, but still well above the European average.
This suggests that simple incentives are not enough, even when accompanied by an intelligent support system and demanding criteria, as in Germany. Similarly, the French and British examples show that an obligation system is not very productive if it is poorly targeted and designed.
In France, the Citizen's Climate Convention – an experiment that interested the whole of Europe – concluded that there must be an obligation to renovate housing efficiently, starting with the most energy-intensive, and that technical and financial support must be provided to households, with a good dose of subsidy for the poorest. This will ultimately have an effect not only on emissions, but also on employment and public health, with the end to those dwellings known as "thermal sieves". In any case, Europeans will not cut emissions from their buildings by 60 percent in ten years without tightening their standards in both new and old buildings, without putting a good deal of public money on the table to enforce the standards, and without a serious review of their carbon taxes. Sweden has paved the way.