Two years ago the European Union signed agreements on the sharing of migrants to provide relief for Italy and Greece, but few results can be noticed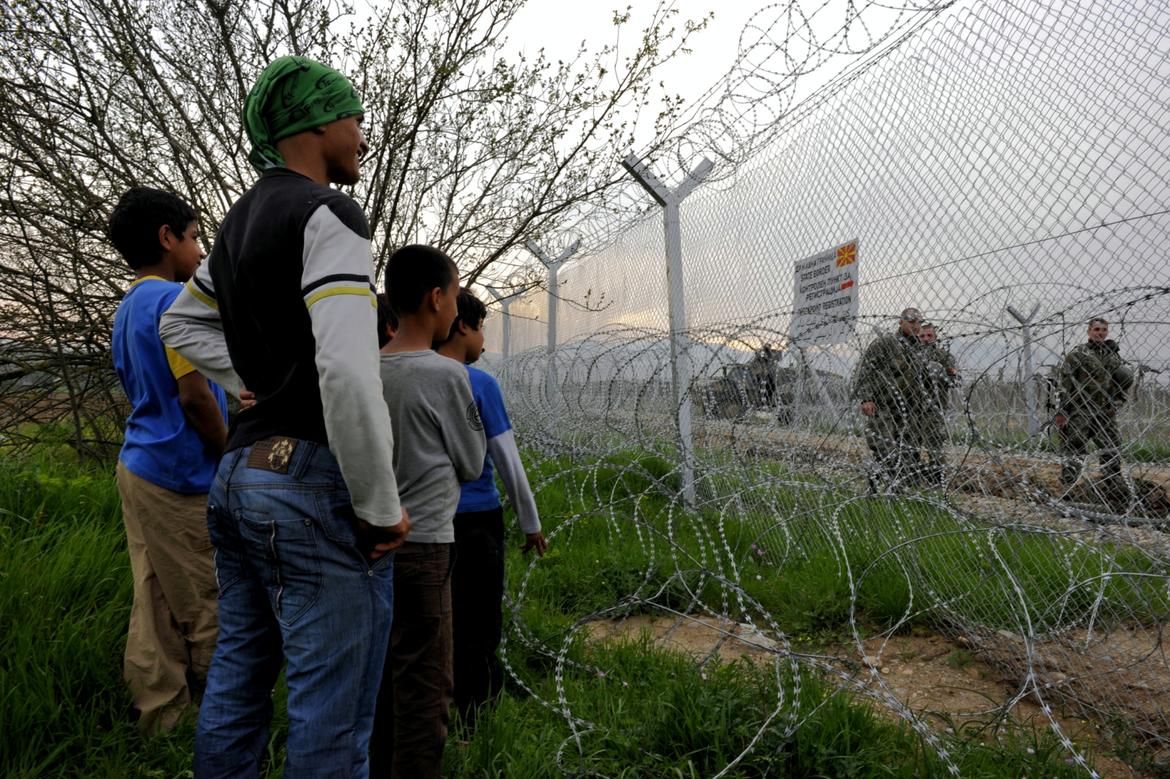 A multi-speed solidarity
Two years ago the European Union signed agreements on the sharing of migrants to provide relief for Italy and Greece, but few results can be noticed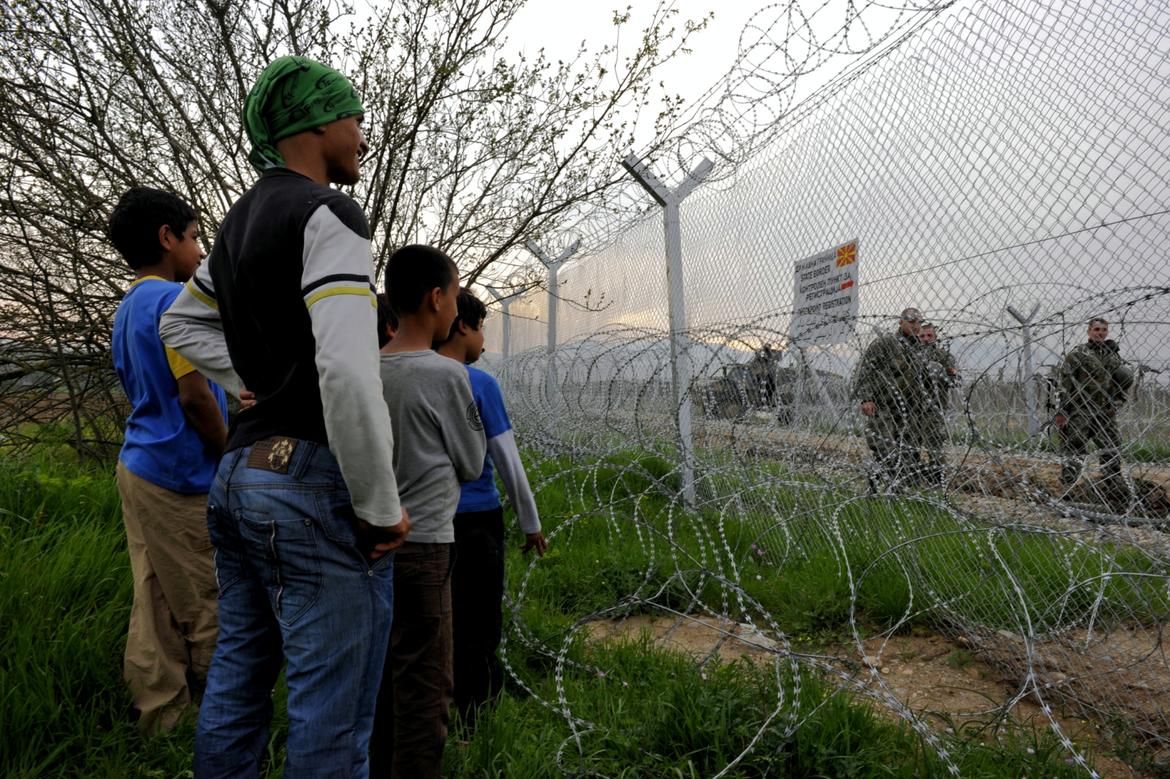 It was a shock. In spring 2015, European citizens, used to images of boats unloading African migrants on the Italian coastline at the cost of regular shipwrecks, suddenly saw the numbers of migrants rapidly increase, but from an entirely different source: Turkey. And they were headed for a different member state, Greece. Syrians made up the largest group among this new wave of migrants, which reached its peak in October 2015 (211,000 arrivals), a little more than one month after Chancellor Angela Merkel had temporarily suspended the application of the Dublin Agreement in Germany. The Agreement allows a member state to send asylum seekers back to the first EU country where they were registered.
In the rush of autumn 2015, a vast aid movement emerged in certain European countries (Austria, Sweden, Germany…), organised both by public authorities but often also by humanitarian groups and simple citizens. Collectively, the European Union tried to organise a minimum amount of internal solidarity, or rather of "burden-sharing", according to the expression used in government circles. And it was not without effort that the member states then adopted the agreements setting out resettlement in other EU countries for a portion of the migrants arriving in Greece or in Italy, the major ports of entry on European soil.
A mixed record
Two years later, the landscape of migration across the Mediterranean has changed and the record of the European Union's collective efforts is, at the very least, a mixed one. Today, like before the spring of 2015, it is through the central Mediterranean that the major flows of migrants enter Europe, leaving chiefly from Libya and headed for Italy. In the first half of 2017, 85,000 people arrived on the peninsular this way, or 20% more than in the same period in 2016. These flows are mainly made up of people from West Africa (Guinea, Nigeria, Côte d'Ivoire, Gambia, Senegal), but two other nationalities (Bangladesh and Morocco) have become more represented since last January, while migrants originating from East Africa (Eritrea, Sudan) are proportionally less numerous than in 2016. During these same first six months of 2017, 2,150 migrants died crossing the dangerous stretch of the Central Mediterranean, or 14% fewer than in the same period in 2016. But that is only counting the corpses that have been discovered. Many others have undoubtedly escaped this tragic census.
Migration flows in the Mediterranean sea | Country of origin of migrants arriving to Europe in the first semester of 2017 (in %) and total numbers of migrants form Syria (click on the different circles to display different migration routes) – Source: UNHCR, IOM
The migrant crossings between Greece and Turkey have, on the other hand, virtually dried up (9,290 in the first half of this year, against 158,500 in the same period last year). That is partly the result of the joint declaration signed by the European Union and Turkey in March 2016. Because of this declaration, the Turkish authorities promised to take the necessary measures to prevent the  migrants leaving the coast and to take back those who, having anyway managed to reach Greece, do not obtain refugee status or have given up on applying for it. In exchange, the European Union accepted to welcome one Syrian migrant living in Turkey for each migrant sent back from Greece, but with a ceiling of 72,000 people.
Drop in sea crossing between Turkey and Greece | Number of migrants arrived by sea – Source: UNHCR, IOM
Member states also promised to send to Turkey, which has 3 million Syrian refugees, financial aid of €3 billion, in addition to €3 billion already pledged earlier. They also promised to reopen EU membership talks with Turkey, which have been stalling for many years, and to accelerate the procedure to enable visa-free travel for Turkish citizens wanting to visit the EU for a short time. But meeting these non-financial promises, based on the condition of respecting the rule of law in Turkey, has been impeded by the growing authoritarianism of President Recep Tayyip Erdoğan, notably in the aftermath of Turkey's failed coup of 15 July 2016.
Deaths along the Eastern Mediterranean route | Number of deaths recorded – Source: UNHCR, IOM
Trapped in Greece
The spectacular fall in crossings between Turkey and Greece has been accompanied by a radical drop in deaths on this route through the western Mediterranean (37 deaths in the first half of 2017, against 376 in the same period last year). However, the EU-Turkey agreement has had a very negative consequence for Greece and above all for migrants who arrived there immediately before and since the signing of the text. 62,000 migrants are today trapped in the country, both because the European countries neighbouring Greece have closed their borders since March 2016 and because the Greek asylum system is overloaded, which limits the mechanism for sending migrants back to Turkey, as envisaged by the joint declaration of March 2016. In actual fact, only 1,798 migrants had been sent back by 9 June 2017. The EU has nevertheless accepted to welcome a greater number of Syrians than is set out in the joint declaration, with their numbers rising to 6,254 by the same date.
Europe blocked arrivals from Turkey | Monthly arrivals on the Eastern Mediterranean and Central Mediterranean routes, after January 2015 – Source: UNHCR
Multi-speed solidarity
As for the solidarity between European states to rehouse migrants arriving in Greece and Italy, the least one can say is that for the moment it is limited, but above all it is a solidarity of contrasts. Of the almost 100,000 migrants who should have been resettled through this process, only a fifth has been by 9 June 2017, although the European Commission insists that it has accelerated since January. Above all, certain countries, notably in central and eastern Europe, have rehoused virtually no migrants at all – to the extent that the European Commission recently decided to start infraction procedures against Poland, the Czech Republic and Hungary.
Unequal reception conditions | Number of accepted asylum requests per million inhabitant, in 2016 – Source: Eurostat
With migrant arrivals in Italy increasing this year, the importance of solidarity between member states should ideally grow. On the ground, the EU's members aim to slow the flows upstream, and at two levels. First, by promising higher levels of development spending in  the countries of origin of migrants, to increase the quality of life and encourage migrants whose motivations are chiefly economic to stay at home. To get their message across, member states should aim, in addition this aid, to send those migrants who have arrived in the EU, but not obtained refugee status, back to their countries of origin.
Relocation: lack of solidarity towards Greece and Italy | Number of relocations, commitments vs implementation, in June 2017 – Source: European Commission
EU member states are even more eager to  target intermediary countries like Niger, the revolving door for West Africa today, and above all Libya. The EU is participating in the training of coast guards in this north African country, which has two governments and a large number of armed groups who operate outside their control. The EU's objective is to stop vessels launched from the sea by people smugglers from reaching international waters and to allow the migrants to be returned alive to the Libyan coast. In international waters, European military ships, but also ships chartered by NGOs, try to rescue vessels in distress – and if they succeed they bring the migrants to a port in Italy, since other member states have closed theirs. In fact, the majority of migrants arriving today in the peninsula come as a result of a rescue operation on the high sea. Thousands of others die trying.
Translation by Simon Pickstone