Why young Poles voted for "national-liberals"
Poland's ultraconservative Law and Justice party (PiS) held on to power in legislative elections on 13 October. But the real surprise of the election was the score of Konfederacja, a party even further to the right, which attracted a lot of the youth vote. We look at their motives.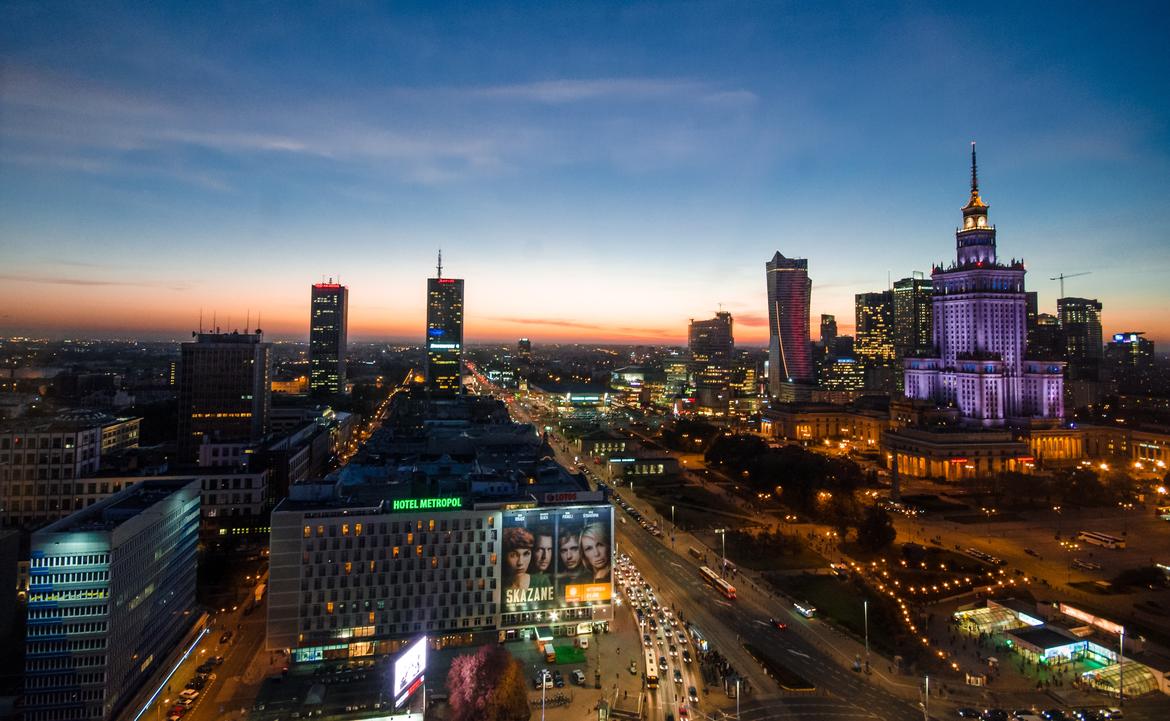 Why young Poles voted for "national-liberals"
Poland's ultraconservative Law and Justice party (PiS) held on to power in legislative elections on 13 October. But the real surprise of the election was the score of Konfederacja, a party even further to the right, which attracted a lot of the youth vote. We look at their motives.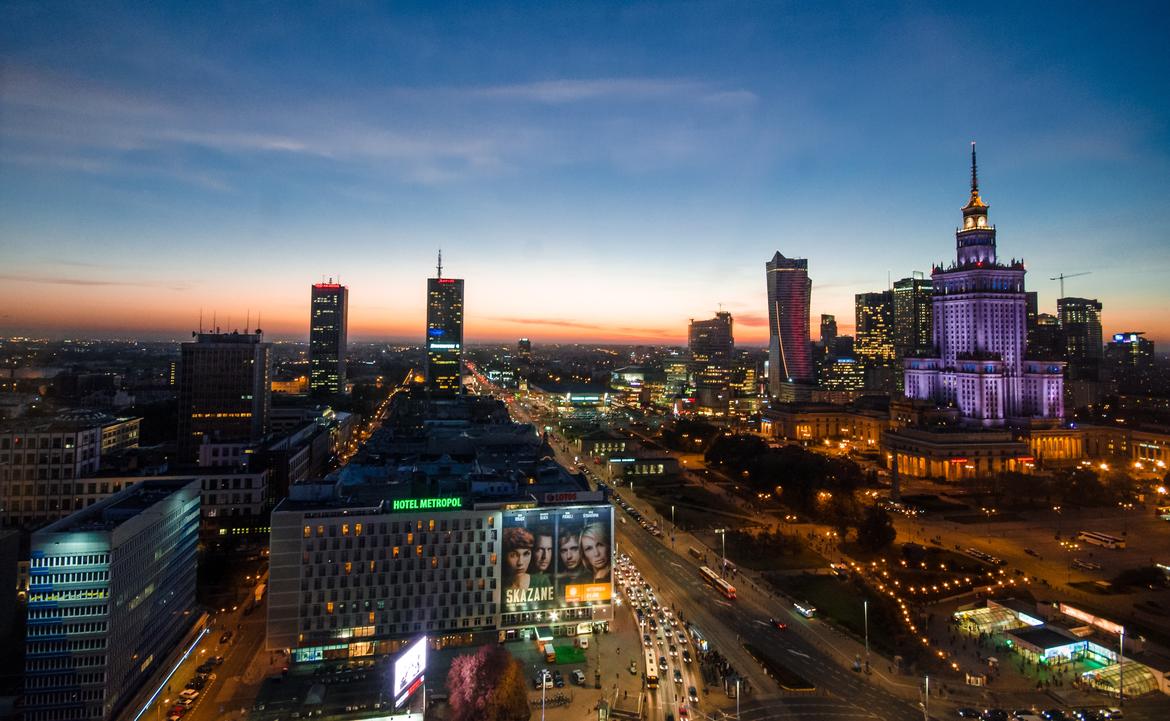 PiS won Poland's election outright on 13 October. With 44% of the vote and 235 of 460 MPs, it will be able to continue governing alone. PiS came very close to a majority in the Senate (49 of 100 seats), but the upper house can only slow down government bills, not block them.
The party of Jarosław Kaczyński finished 17 points ahead of the "Citizen Coalition" consisting of the two main opposition parties (the liberal-conservative Civic Platform and the liberal "Modern"). "The Left" returned to parliament in the form of a coalition comprising the ex-communists of SLD, "Springtime" (led by the progressive gay activist Robert Biedroń) and the radical leftist "Together" movement.
The exotic Polish Coalition allowed the Polish People's Party (representing rural voters) and the populist rocker Kukiz (of uncertain tendency) to stay in parliament. And a new political force brought up the rear with a 7% score: the national-liberal Confederation Liberty and Independence (Konfederacja). The group comprises the ultraliberals of Janusz Korwin-Mikke, the National Movement of Robert Winnicki and Krzysztof Bosak, and traditionalist Christians led by Grzegorz Braun.
'The only party of the right'
Konfederacja has all the hallmarks of the radical right. Moreover, delegates from Germany's far-right AfD were present at their headquarters on election night. Konfederacja's program contains elements of sovereignism, including leaving the EU and limiting immigration. But at the same time it is very liberal, even neo-liberal, in the economic sphere. For example, the group advocates the abolition of income tax.
What is surprising is that Konfederacja was particularly popular among young voters. Elsewhere in Europe 18-29s tend to vote for progressives, liberals and the left. The result is even more surprising given that Konfederacja's leader, Janusz Korwin-Mikke, is aged 76. But an exit poll was unequivocal: 20% of voters under 30 choose the radical right, against barely 1% of those over 60.
"It's because it's the only rightwing party", explained Grzegorz, a 33 year-old fitness trainer with a degree in history, adding: "PiS claims it defends the interests of Poland in Brussels but it's not true. And it gives in to Washington, which demands that the Polish government pay financial compensation to Jews".
Newly elected to the lower chamber, Krzysztof Bosak, 35, comments: "Kaczyński is freeing up space on the right by moving to the center, and we are taking advantage of that". He admits that the situation is new: "In 2014-15 Kaczyński's movement campaigned on a tough immigration policy, but in practice did nothing". His conclusion: "The Western media likes to paint PiS as a far-right party but it's a cardboard-cutout of the right".
"They have a real program"
Marcin Iwanowski, 34, a losing Konfederacja candidate,observed that "there is a polarization of young people. Many of them voted for us, but also for the left. The other parties, it's just hot air."
Why was the radical right more convincing to the young than to the old? According to those we talked to, voters over 50 have predefined ideas. For them there exist only PiS and PO (Civic Platform, the liberals), which have dominated politics since 2005. "Seniors do not analyze anything deeply and just vote for the party which seems on the right", says Marcin Iwanowski. "Young people think outside the box. They're not afraid of change", adds Dominik, a 26-year-old Konfederacja voter. "We are fighting the establishment. Since the end of communism it's the same elites in power."
"Young people vote for Konfederacja because it is a party that has a concrete programme," Grzegorz insists. "We're fed up with PiS and PO constantly insulting each other instead of debating the substance," Marcin Iwanowski said. "Young people are opposed to political correctness. They are the ones who participate in the various patriotic marches, especially the independence march. We are a political start-up and it appeals to young people," says Krzysztof Bosak.
Young people talk to each other on the web
It should be noted that, despite Korwin-Mikke's advanced age, most of the candidates for Konfederacja, such as Krzysztof Bosak and Marcin Iwanowski, are in their thirties. And these young people master new technologies. "Konfederacja has been able to use the direct communication that the internet offers," says Grzegorz. Facebook, Twitter, forums and alternative news sites: national liberals feel at home on these platforms. "Sites like Wrealu24.pl present reality as it is," explains one of our interlocutors.
Conversely, "public television campaigned virulently against Konfederacja but it only helped us," Grzegorz says. Marcin Iwanowski still cannot believe it: "TVP1 (the biggest public television channel) accused us of being Kremlin agents". The observation of the activists and voters interviewed separately is the same: older people consume disinformation from public television and do not go on the internet. They are therefore not aware that they are not voting for the "true right". 
Which parts of the Konfederacja program most attracted the young voters?
Some people say it's the economy. "We have concrete proposals to reduce pension contributions, for example," says Marcin. "PO's pseudo-liberals were in charge from 2007 to 2015. But they have not reduced taxes or bureaucracy," adds Dominik, "All the hypocrisy of the Civic Platform is expressed in the fact that it has not modernized the country, despite its slogans," Bosak adds. "PiS is outright opposed to economic development."
Others are more nuanced. Grzegorz acknowledges that "young people are not interested in the economy. Konfederacja's election promises would have cost 300 billion zlotys (€ 69 billion). I must admit that they're not very realistic."
Is it an attachment to values, then? For Dominik, this is clearly the dominant argument. "Braun is the only politician who respects the Church's precepts on social issues. PiS did not ban abortion." Indeed, although the conditions of abortion are very restrictive in Poland, Law and Justice did not want to revoke the right to voluntary termination of pregnancy in the event of a fetal malformation. Grzegorz agrees: "PiS has not kept its promises on social issues. Braun is a true defender of Christianity." "Young people are committed to values," confirms Krzysztof Bosak. "Homosexuals promote their values with their amoral marches and PiS policies do not oppose them. We are here to defend the traditional family model. However, Grzegorz does not want his movement to be caricatured: "We are not homophobic. I have gay friends."
Christian values often go hand in hand with national pride. "There was no patriotic note in the PiS campaign," says the fitness coach. He calls himself a nationalist, but adds: "Polish nationalism has never been chauvinistic. We have never murdered foreigners. We respect other nations". The Konfederacja cannot be described as racist according to him. "We have a black man in our ranks, he's even handicapped. His name is Bawer Aondo-Akaa. So stereotypes about our lack of tolerance are unjustified." He admits, however, that "it is true that a Jew would have a hard life in our movement". Marcin has a slightly more pragmatic approach to the issue of foreigners: "Immigrants are above all a potential danger to public order".
Does nationalism go hand in hand with opposition to the EU? Yes, replied Marcin, somewhat confused about the figures: "The EU has cost us more than it has benefited us." Grzegorz disagrees: "I am for the EU, but in its original Christian conception, that of Schuman and Adenauer and not that of Spinelli."
Fabian, a conference interpreter who voted for the radical right, presents his point of view: "The Union creates unnecessary bureaucracy. International cooperation is vital, but we do not need Brussels to reach an agreement between Europeans." Is he concerned about having less work if the EU breaks up? Not at all: the budget allocated by public and private bodies to translation and interpretation services will simply be distributed differently, but the need will remain, he said.
Konfederacja and women
Does the traditional model assume an inequitable or even misogynistic view of gender roles? What is certain is that half as many women as men voted for Konfederacja. "My 27-year-old wife voted for Konfederacja. But I must admit that women often vote under the influence of their husbands in Poland, they are not very interested in politics", Grzegorz says.
In fact, Korwin-Mikke has made some very controversial statements about women. In particular, he said that they were less intelligent than men, and trivialized rape. "Korwin's comments follow a very logical reasoning, even if I do not share it. When taken out of context they give the image of a person who does not respect women," says Marcin.
"This man provokes extreme emotions. But I didn't vote for him, I voted for the Nationals," says Grzegorz, distancing himself. Other supporters of the National Movement point out that a woman, Anna Bryłka, was at the top of the list. "I don't agree with Korwin. We were indeed candidates on the same list but I condemn his ideas on women," said this 29-year-old lawyer, explaining that Nationals have different values to those of the ultraliberals.
"Few people of my gender voted for us because stereotypes suggest that we are the party of skinheads," she continues. In her view it is in fact addressing the intelligentsia. She admits that there were few women candidates, but that's because women have other interests. In addition, women's magazines are traditionally left-wing.
The young woman claims to advocate a balanced model of the family. "Women obviously have the right to work. But often, it is more of a constraint, because the husband does not earn enough money. In an ideal scenario, the family comes first and the woman should be able to take care of the children. So she will give up her political career when she has one? "No," she smiles, aware of the paradox.