Who else is watching Romanian films?
Romanian New Wave keeps receiving international accolades at film festivals across Europe, yet it attracts relatively little public in its home country. A data-driven analysis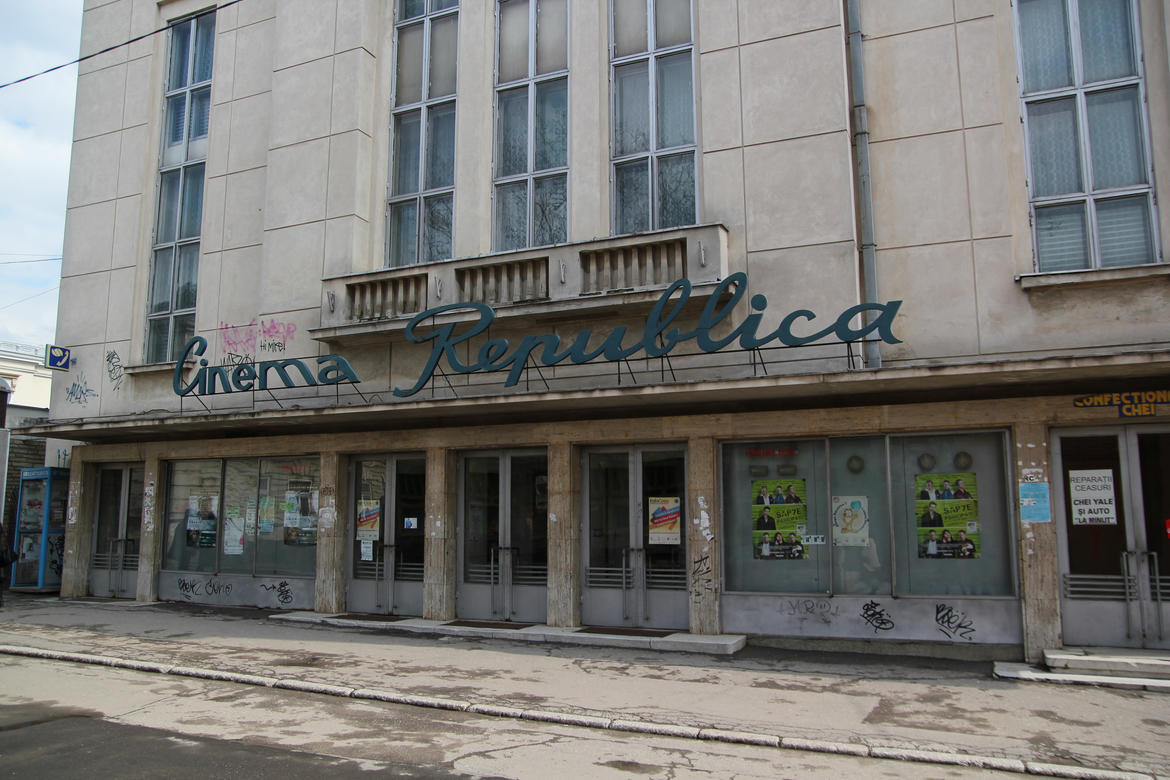 Who else is watching Romanian films?
Romanian New Wave keeps receiving international accolades at film festivals across Europe, yet it attracts relatively little public in its home country. A data-driven analysis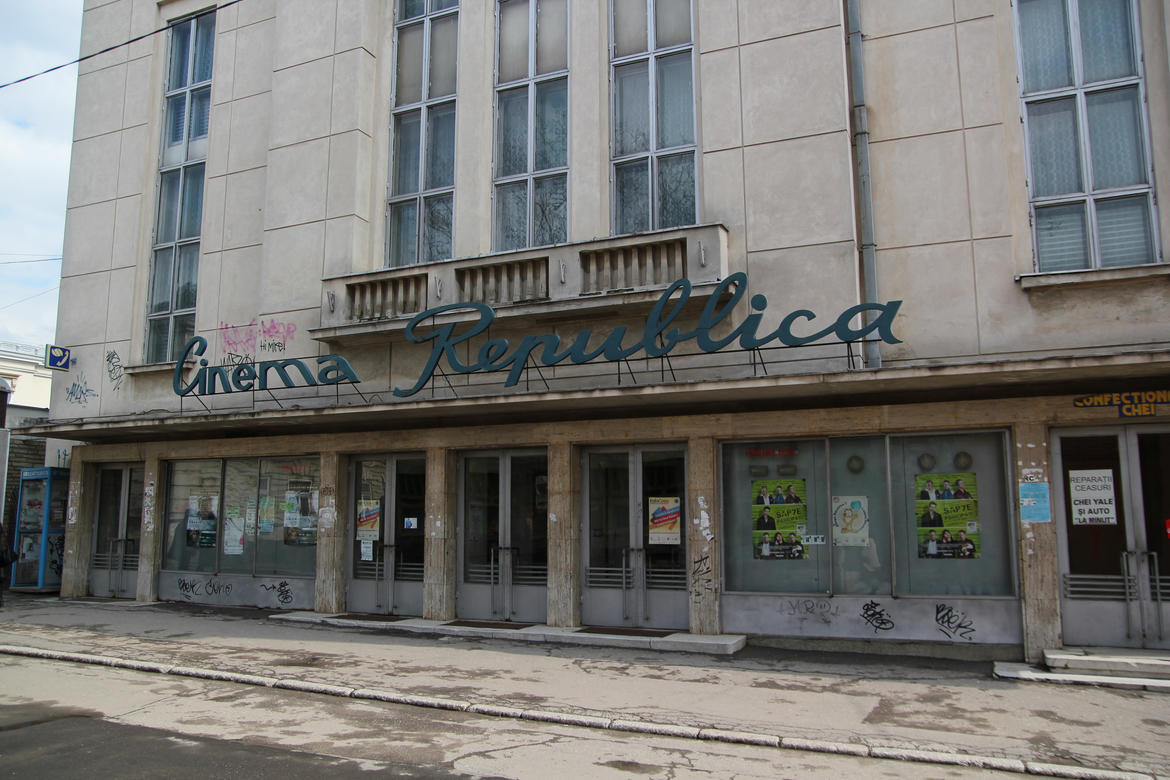 As I approached the Cinema Republica in downtown Iași, it became apparent that it had seen better days. Unconcerned, I decided to go ahead with my plans to watch a Romanian film that came out just a few weeks earlier: Rocker , directed by Marian Crișan. Crișan had won the Palme d'Or at the Cannes Film Festival for best short film in 2008, and in 2011 won Best Romanian film at the Transylvania Film Festival as well as the Grand Jury Prize in Locarno with his Morgen . In other words, in 2013, Rocker was the latest film by a new rising star of Romenian cinema. Yet, the following picture shows how the cinema hall looked like as the projection of Rocker was about to start:
As it appears from data published by the European Audiovisual Observatory my partner and me were two out of a grand total of 2425 people who watched Rocker at the cinema. A couple of thousands spectators is certainly not an impressive figure for an internationally awarded director presenting his latest film in his home country. Yet, looking at the data it appears that it is not uncommon for Romanian directors that have received international accolades to attract relatively little public in their home country.
Data on admissions from the Lumiere database allow to make some additional observations. On the one hand, cinema-goers in Romania do not seem to be particularly fond of Romanian films in general: as emerges from a recent analysis by the European Data Journalism Network , domestic productions in Romania account for only about 3 per cent of all admissions to cinema. On the other, when they do watch Romanian films, they often watch films that are largely ignored abroad such as easy-going comedies. Finally, before 2007 hardly any Romanian film received a decent international distribution. However, in the years that followed Cristian Mungiu's 2007 Palme d'or at the Cannes Film Festival with 4 Months, 3 Weeks and 2 Days , a number of Romanian films have won important prizes and have attracted hundreds of thousands of spectators across the continent.
The next two tables present the same data on all films on record as Romanian productions (in the case of co-productions, the film is considered Romanian only when Romania is listed first) for a total of 477 films. For some reason, the Lumiere database from which these figures are sourced does not include relevant data from Romania for 2001, and has data only on the top-70 films for 2011, but is supposedly complete for other years.
In the first table, films are ordered by the size of their public in Romania. In the second, by number of admissions in Europe, but excluding Romania.
Interestingly, none of the top-5 Romanian films most-watched in Romania has had any meaningful distribution outside of Romania. Only two films make both the national and international top-10: Cristian Mungiu's 4 Months, 3 Weeks and 2 Days (which won the Palme d'or at the Cannes Film Festival) and Paul Netzer's Child's pose (which won the Golden Bear at the Berlin Film Festival).
Other films by some of Romania's best known contemporary directors can however be found only well down the rankings. Cristi Puiu's Aurora (2010) has been seen by less than 4 thousand people in Romania (his The Death of Mr. Lazarescu is often credited with having effectively given the start to the Romanian New Wave). Corneliu Porumboiu's Al doilea joc (2014), an unlikely but surprisingly gripping film built on a lengthy conversation between the director and his father as they watch the footage of a 1988 snowy football match between Steaua and Dinamo Bucharest, has attracted to the cinema a grand total of 992 people; a far cry from Porumboiu's most successful 12:08 East of Bucharest – perhaps the most witty film of Romania's new wave – which attracted 175 thousand spectators.
The tables are interactive, so if you are familiar with Romanian cinema you may well look for your favourite director or film. You may end up finding unexpected figures. For example, it appears that Radu Jude's Aferim! , a challenging black-and-white film released in 2015 on 19th century slavery of the Roma, is one of the 10 most-watched Romanian films of the last two decades (Radu Jude's The dead nation – has been awarded the "OBC Transeuropa prize" at the Trieste Film Festival in January 2018).
On the other hand, I have found out that only a few thousand people on this continent have watched in the cinema films by my favourite director, Adrian Sitaru. If going through these data has inspired you to watch some European films made-in-Romania and you don't know where to start, you may well give a chance to his 2016 ethics drama Ilegitim or his haunting and innovative 2007 debut – Hooked .