How many hot days do your kids face compared to your childhood?
Climate change doesn't only affect polar bears. The rise in temperatures affects academic performances and hospital admissions, and many Spanish cities suffer more than any others in Europe.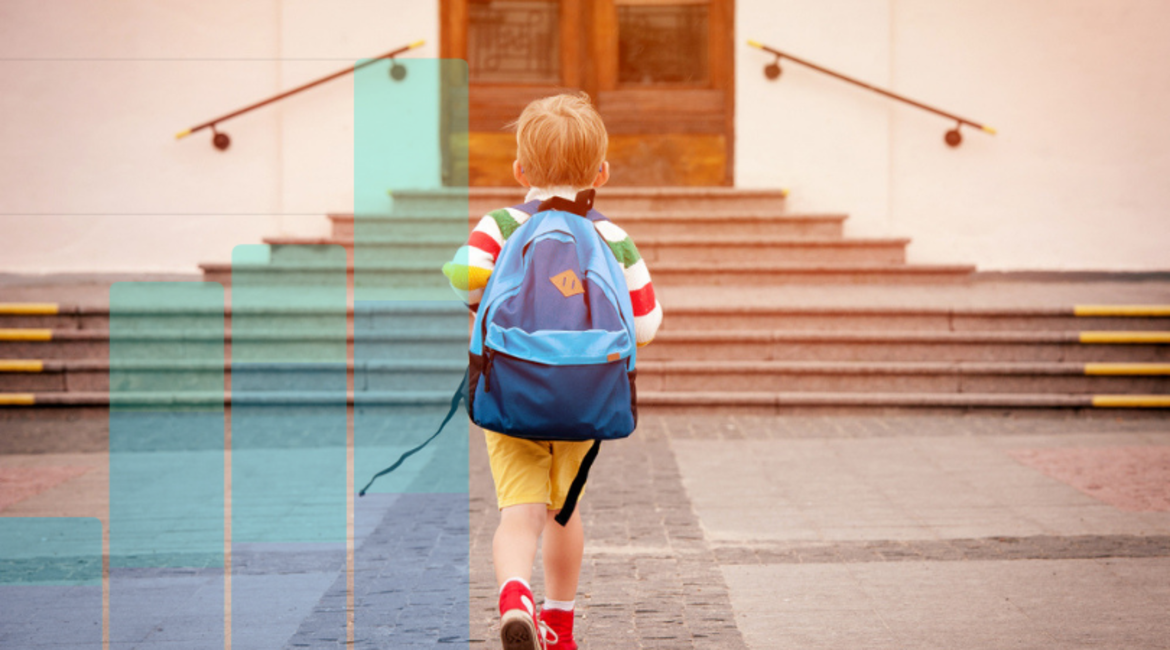 How many hot days do your kids face compared to your childhood?
Climate change doesn't only affect polar bears. The rise in temperatures affects academic performances and hospital admissions, and many Spanish cities suffer more than any others in Europe.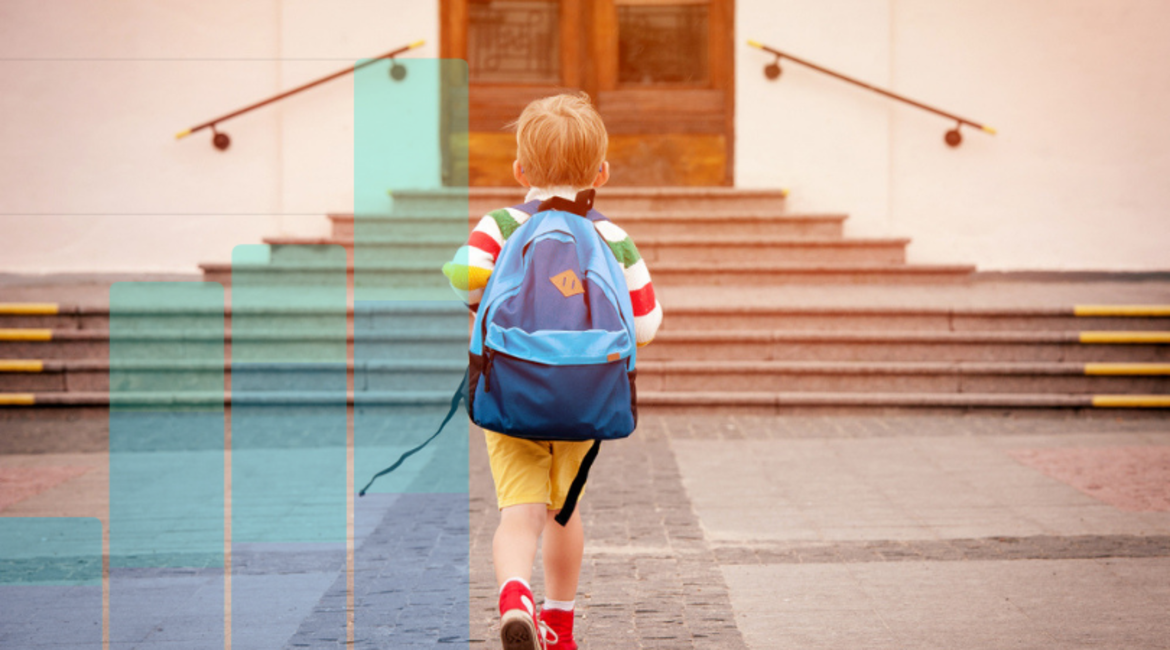 Less than three years ago, 195 countries celebrated the ratification of the Paris Agreement against climate change, one of whose objectives was to 'pursue efforts to limit a temperature rise of 1.5°C above pre-industrial levels'.
Unfortunately, in Spain and other European countries this limit has already been surpassed according to 'Europe One Degree Warmer ', an investigation carried out by the European Data Journalism Network .
How many warm days were recorded in your city when you started school?
Click to check out this interactive tool on El Confidencial.
An analysis of more than 100 million records from the European Centre for Medium-Range Weather Forecasts shows that the cities most affected by climate change in Europe are Andalucian ones such as Córdoba, Granada, Málaga or Linares. Their average temperatures this century have already risen by more than 1.5°C above those of the 20th century and probably even more compared to pre-industrial levels (i.e. temperatures from between 1850 and 1900).
The table below displays the increase in average temperatures in the analysed Spanish cities between the 20th and the 21st century, as well as their ranking in Spain and in Europe:
There are many negative effects of climate change. Some, such as deaths caused by heatwaves – which increase each year – have a direct effect but rises in temperature can affect Europeans in other ways, not only tangible or visible ones. For example, one study from the University of Chicago in 2017 showed that students experience poorer performance, especially in mathematics, when average daily temperatures rise above 22°C. Of the 539 cities analysed in this study, in 415 (77%) the number of school days with exceptionally hot temperature rose in comparison with the average of the 20th century.
This particularly affects Spain. In 20th century Seville, 12 school days a year were registered as having a temperature higher than 22°C. In the seventeen years since then, this figure has risen to 24 days a year.
As early as June 2017, staff at a number of Madrid nursery schools complained, through the CSIT-UP union, that they were having to put up with temperatures above 31°C for eight hours a day which flouted various regulations relating to safe working conditions. At this point, local government in Madrid allowed the reduction or suspension of classes to try to alleviate a situation that they don't see improving in the near future.
Tackling climate change normally consists of two strategies: mitigation and adaptation. The first means a reduction in emissions, the second preparing us for what is coming, because many of the effects of a rise in temperatures are already a reality and will not slow down for most of this century.
Despite the clear effects that the rise in temperatures is having on the European cities analysed, it remains difficult to find concrete and concerted adaptation efforts. In the EU, some national climate change plans combine efforts against climate change with adaptation to higher temperatures but is this the case in our country?
Is Spain adjusting to hotter weather?
We asked Valvanera Ulargui, the director of the Spanish Office for Climate Change (OECC). 'Spain, due to its geographical situation and, more importantly, through its socioeconomic characteristics, is one of the countries most vulnerable to climate change in a European and Mediterranean context', she explains.
The environmental issues in our country caused by a warming climate are well known: 'Fewer available water resources, coastal erosion, a loss of biodiversity in our ecosystems, a rise in soil erosion because 37% of our country is at a high or very high risk of desertification', explains the Director of the OECC.
'If we do not act on the scientific evidence that we have then we are vulnerable to these impacts, and even while we try to progress in a low carbon economy, adaptation policies are still necessary.'
Spain was a pioneer in trying a National Plan for Adaptation to Climate Change in 2006, nevertheless, twelve years on it has made it clear that its only focus is reducing emissions – frankly a necessary objective given that they're on the rise again following the crisis – but working in the energy or water sector 'is not enough', says Ulargui, 'because our responsibility as a government is to work with all those who are clearly affected: tourism, the auto industry or wildlife experts'.
What is being done on a regional and local level?
For many years, the autonomous communities and local councils made excuses for themselves by arguing that climate change is a global problem that requires global solutions, a polite way of saying 'don't blame me'. Fortunately, in recent years these regional powers have been taking their own measures to contribute to the fight against climate change.
But more recently the question has been: how well-prepared are schools or hospitals to withstand a few degrees more heat?
Being blessed with a climate that doesn't bring temperatures as hot as the south of the Peninsula, in the Canary Islands climate change is also being noticed: it's seen the biggest rise in the number of hot days in Spain. Telde (Gran Canaría), for example, only registered 5 exceptionally hot days a year one century ago, a figure which rose to 42 between 2010 and 2017. During the same period of time, a rise from 2.5 to 29.1 hot days per year has occurred in Santa Cruz de Tenerife.
The charts below show the average number of yearly days with more than 28°C in selected places in the Canary Islands.
The Canaries are a good example of the difference between the efforts of mitigation and those of adaptation. Local government in the Canaries tell us that much is being done in this area. As well as highlighting El Hierro as a global example in the use of renewables, they are also processing their own law on climate change. Furthermore, they are installing their own meteorological stations to compliment those of the Spanish Meteorological Agency and either incentivising the use of public transport or the purchase of electric cars.
'These measures, without a shadow of a doubt, provide us with greater resilience to temperature rises and is the best way of dealing with the impacts of climate change', they state. Nevertheless, their adaptation efforts for the coming years are not concrete yet. The most specific project that is being developed is 'Adaptares', financed by the EU and focused on the efficient use and reuse of water.
For Andalucia, the autonomous community with the biggest temperature rises compared to the 20th century, adaptation is also a headache.
'Currently the Andalucian Environmental Information Network exists which has been researching the impacts of climate change in cities and adaptation to them as its goal' commented local authorities. 'One must take into account the fact that cities are a special case, given that here two serious environmental problems are coupled: climate change and the urban heat island effect'.
The charts below show the average number of yearly days with more than 28°C per decade in selected Spanish cities.
The autonomous community, governed by Susana Díaz, is another of those promoting its own 'climate change law'. However, the local government warns that, as far as adaptation to higher temperatures is concerned, a large part of the effort must come from local councils. 'In urban areas, it is possible to mitigate temperatures that are a consequence of the urban heat island, even to reverse it', they say. 'These are the policies of local government which is developing an urbanism that gives greater importance to green space such as gardens, copses etc.'.
The wait for law on climate change
It would seem that, these days, everyone is passing their own 'climate change law'. So too is the Ministry for Ecological Transition, which hopes to bring these laws in line with national policy by the end of this year, once it has gone through public consultation procedures. This will accompany the Integrated National Plan for Energy and Climate that Brussels is required to present to Spain before 31st December.
'It is a priority of this government', emphasises Ulargui. 'We understand that one of the things that society and its leaders strive for is certainty, and so we want this law to become a reality quickly and to have clear, quantified and ambitious objectives'.
Will the 'climate change law' prepare the government for adaptation to higher temperatures that blight Spain in the future? The question is, will the new law concern itself with adaptation as well as reducing causes? 'Obviously, it will' says the Director of the OECC. 'The fundamental objective is to avoid impacts on health and wellbeing and so regulatory measures are needed to reduce them'.
'If we continue this conservative line on climate change, the risks will become even greater and the cost of not acting now will be much higher in the future: not only the financial costs but also the toll on public health', he concludes.
There are few predictable things when looking at the outlook for Spain in the coming years. Heat and its consequences are one of them.