Cancer in Croatia: a cruel system
Mortality from cancer in Croatia is the second highest in the EU. The rate is 25% higher than the EU average, all while the country spends more than the average on cancer treatment.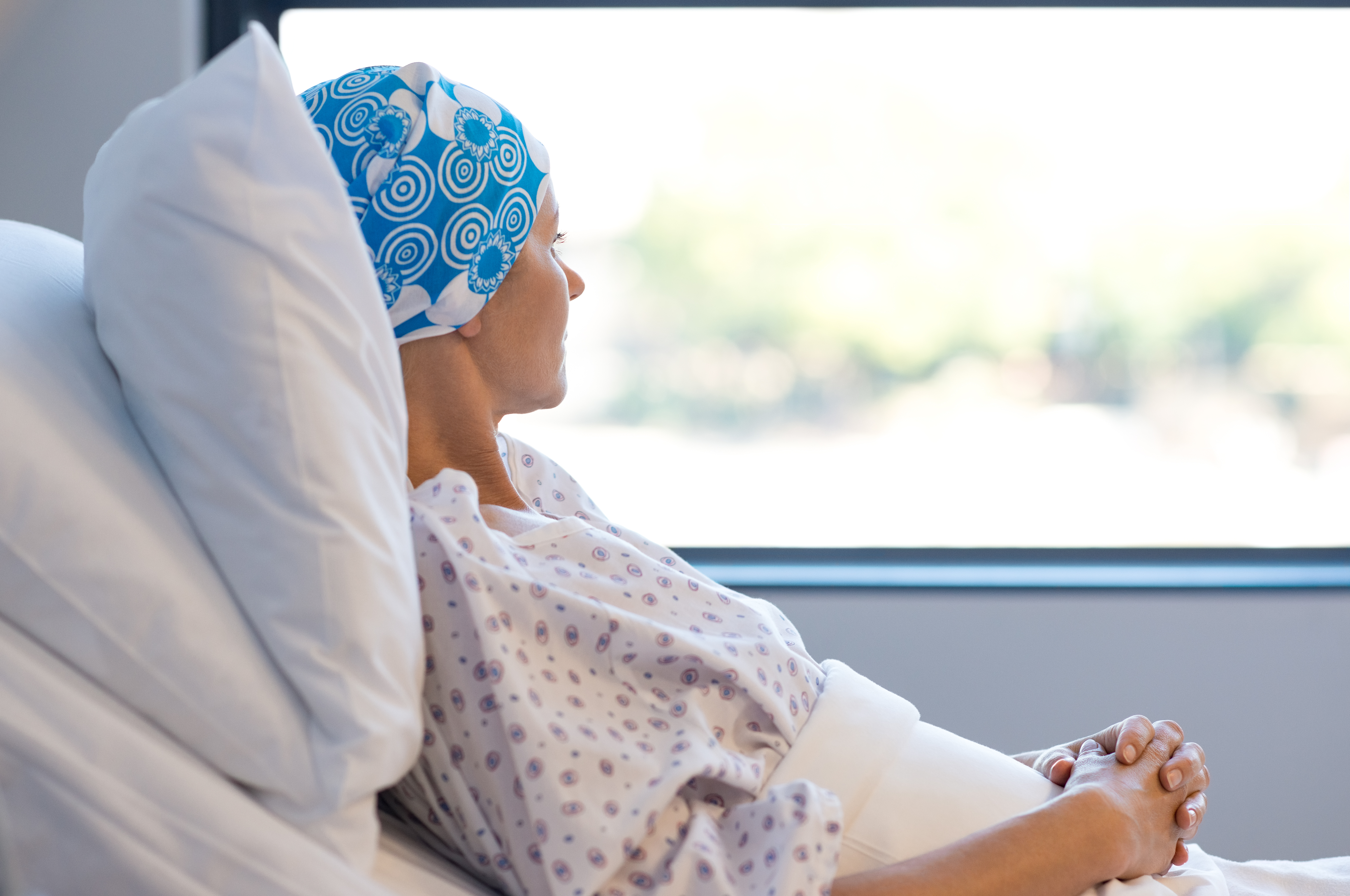 In the office of the Zagreb association Nismo Same the phone is constantly ringing. The group offers support to Croatian women who are dealing with cancer, either themselves or in their family. Employee Goranka Perc has received a call from the town of Osijek.
"The lady received chemotherapy, and the doctors were supposed to perform the surgery within four weeks of the therapy. Those four weeks passed and they still didn't call her. When she called, they said it was now six weeks. Of course, the woman is beside herself and doesn't know what to do. It's a disaster, it all has a bad effect on the psyche," says Perc, who had a similar experience herself in 2016.
"They cancelled my operation and practically left me out on the street", she recalls. "They told me that I would definitely not get my turn that year, and it was October. I was lucky because my employer paid for a private operation on his own initiative. At the time, it cost HRK 20,000 [around €2600]. For some people, even HRK 500 is unattainable. This shouldn't happen to anyone, but it does."
Numerous stories gathered by the association show that patients are most often faced with a lack of information. They are not familiar with the proposed treatment plans, or what they can expect.
"We as patients do not feel like we are participating in our healing. They don't even tell us what our choices are, they take us straight to foregone conclusions. It would be much easier for all of us if we knew what awaits us, what the steps are. Of course, there are exceptions, but for the most part, people with the disease do not feel as if they are part of an organised system," laments Perc.
Just recently, the public was shaken by the story of lawyer Lina Budak, who is fighting cancer and who decided to go public with her experience. Namely, that she did not know for eight months that her tumour test was positive. The responsible institutions initially claimed that everything had followed regulations and protocol. Later, the minister of health, Vili Beroš, announced that the protocol would change and that patients would no longer be forced to call doctors themselves to find out the results of tests. He announced a change in the IT system so that all findings are returned to the family doctor.
Although every small change for the better is important, alarming new data from the OECD and EU Commission about cancer strategies in the EU (plus Norway and Iceland) show that Croatia has a problem. The country's mortality from cancer is the second highest in the EU, after Hungary, and 25% higher than the average. The problem is not money, given that Croatia spends more on cancer treatment than the EU average. Put simply: worse results than the average, for more money.
There are large differences in cancer mortality rates, both between and within EU member states. "This can partly be explained by differences in exposure to risk factors for disease, but also by differences in the capacities of health systems to ensure timely and free diagnosis and quality treatment for patients. The data show that the identification of problems and the sharing of best practices can help member states in their efforts to reduce these differences," the European Commission points out.
The report points out that in Croatia certain risk factors for cancer are more prevalent than in other EU countries, including smoking, obesity and air pollution.
"Risky behaviours are estimated to be responsible for a third – 36% – of years of life lost to cancer in 2016 and for 44% of all deaths in 2019. This calls for more effective prevention," states the report.
Spending on prevention in Croatia in 2020 was lower than the EU average: 3.1% compared to 3.4%.
Smoking is still common in Croatia. The country ranks fifth highest in the EU here, although a decrease was recorded in 2019 compared to 2014.
The report offers more detail: "Croatia lags behind other countries when it comes to implementing effective tobacco-control policies. It has introduced self-help materials and an EU programme in schools, and marks World No-Smoking Day. But there is still a lot of room to strengthen policies, such as for smoke-free places, media campaigns against smoking, and support for quitting that includes behavioural and pharmacological components."
With another risk factor, obesity, Croatia is doing worse still. We are in first place in the EU, with fully 64% of the population overweight. Worryingly, that number is still growing. Between 2014 and 2019 the proportion of overweight men increased from 65.8% to 73.2%, while for women the figure jumped from 46.8% to 58.5%, which was the largest such increase in the EU.
In 2009, PM10-particle air pollution in Croatia was also the highest in the EU, and 50% higher than the average. PM2.5 pollution was also above average.
The only risk factor where we have recorded significant progress is alcohol consumption. From 2000 to 2020, Croatia's average per-person consumption dropped from 14.1 litres per year in 2000 to 9.6 in 2020. The country is now below the EU average.
What of early disease detection? This is made possible by preventive examinations, and Croatia is somewhat of a pioneer here. We were the first in the EU to introduce national screening for lung cancer in 2020. This programme has the potential to reduce that cancer's mortality by 25%. However, a similar programme for the early detection of uterine cancer was not implemented over several years. According to announcements , it will be reintroduced next year, following a one-year pilot project in Virovitica-Podravina county.
"One of the important reasons for high mortality is the detection and diagnosis of the disease at an advanced stage, when treatment is uncertain and less effective. Cancer in the initial stages of the disease usually has no symptoms, but when they start to appear, the disease has progressed", says Ivica Belina from the patients' association KUZ. He believes that one unfavourable factor is the fact that Croatian cancer patients are treated in almost all hospitals regardless of expertise and experience.
"When such an institution exhausts its resources, it then forwards the patient to larger specialised centres, but by then the disease has already progressed," he adds.
The OECD report also points out that Croatia lags behind other EU countries in terms of the number of medical personnel and equipment. Thus, Croatia has 25% fewer radiological devices compared to the EU average. Inequality in access to care is also mentioned. People from rural areas have far fewer treatment options than those in urban areas.
Two years ago, Croatia adopted a national cancer strategy for 2030. This should begin to put the statistics in reverse, but the action plan for its implementation is still unforthcoming. Meanwhile, people continue to die. This is the focus of a campaign by KUZ called "It's time". A website was launched to show the number of people who have died from cancer since the day the national strategy was inaugurated.
"As a society, we have not done anything to implement that document. The number of deaths continues at the rate of 39 people a day. We expect that the ministry of health, being the body entrusted by the Croatian parliament with overseeing the strategy, will finally and publicly adopt the action plan for implementing it," says Belina.
KUZ expects the plan to set up a national network of specialist oncology institutions. This way everyone will know the who, where, how and what about treating cancer at a given stage of the disease. Within the oncology network, it is expected that the necessary resources will be deployed in order to treat cancer as effectively and quickly as possible. Improvements are expected to the collection and monitoring of patient data, including on their disease, treatment and outcomes.
"The idea of a national strategy against cancer has always been founded on the equal access to healthcare for all Croatians, regardless of where they live, and the development of comprehensive oncology care, from primary prevention to palliation," says Ivica Belina.
KUZ points out that Croatia does not yet have a system of comprehensive treatment and support. This would include palliative care, nutritional care, prevention and treatment of side effects of oncology treatment, psychological support for the patient and their relatives, adequate pain relief, and so on.
Members of the Zagreb association Nismo recently shared their experiences of treatment in other healthcare systems. Goranka Perc recalls the story of a member who works in the Czech Republic: "Her doctor immediately called a psychologist and ordered her to be admitted to hospital. He also arranged an MRI exam immediately, she didn't need to go for any referrals or make an appointment. Two or three years after the treatment, she was seeing a psychologist, it is normal for them to have someone follow you. Here, women are lost in the system. One member was ordered to see a pulmonologist for six months. As a lucky accident she got the coronavirus, and the X-ray showed that she had cancer that had already metastasized."
Another member points out that in the Netherlands a taxi to therapy is paid for by the health insurance. In Croatia that is not the case, but the Nismo association has provided taxi transport to Zagreb hospitals to sick women from all over the country for five years. So far, over 22,000 rides have been provided, all financed through fundraising.
The association understood the problem and offered a solution for it. The official system offers no solution for such pain points.
"No one called us to a meeting to specifically talk about numbers. It would be good if such a service were included in the budget and, of course, if it were available to men and children, as well as women," says Perc.
Through the European project, the association also provides a service of home help, something else that in western European countries comes through the healthcare system. 131 women signed up for this service, which was provided by 15 female assistants. As many as 30 women who used the service died in one year.
"The system is cruel. It frustrates me as a citizen that I am paying for such a health system", concludes Perc.
As of publication we have not received any answers from the Croatian Ministry of Health.
Other conclusions of the review cancer strategies by country
The review highlights a number of important facts.
Cancer is responsible for 26% of lost lives in the EU. This makes it the second cause of death in the EU, after cardiovascular diseases.
Mortality in some countries is almost twice as high as in others, and there are large differences between the sexes as well.
Differences in cancer mortality are also related to socioeconomic inequalities. Such differences can be partly explained by differences in exposure to risk factors such as smoking, obesity, alcohol consumption or air pollution. Overall, risk factors are generally more common among men, the less educated, and low-income people.
The challenges that EU countries face in providing high-quality care for cancer patients are also different. Some countries are well equipped but do not have enough qualified health personnel, while others have many qualified doctors but lack equipment, for example for radiation treatment.
Spending on prevention has increased in recent years, but it is still only 3.4% of total health spending.