Kosovo, dreaming of a life abroad
Although Kosovo is still on the "black list" of Schengen, many of its citizens dream of a future abroad. Among the most qualified professional categories, such as doctors, we can already speak of brain drain.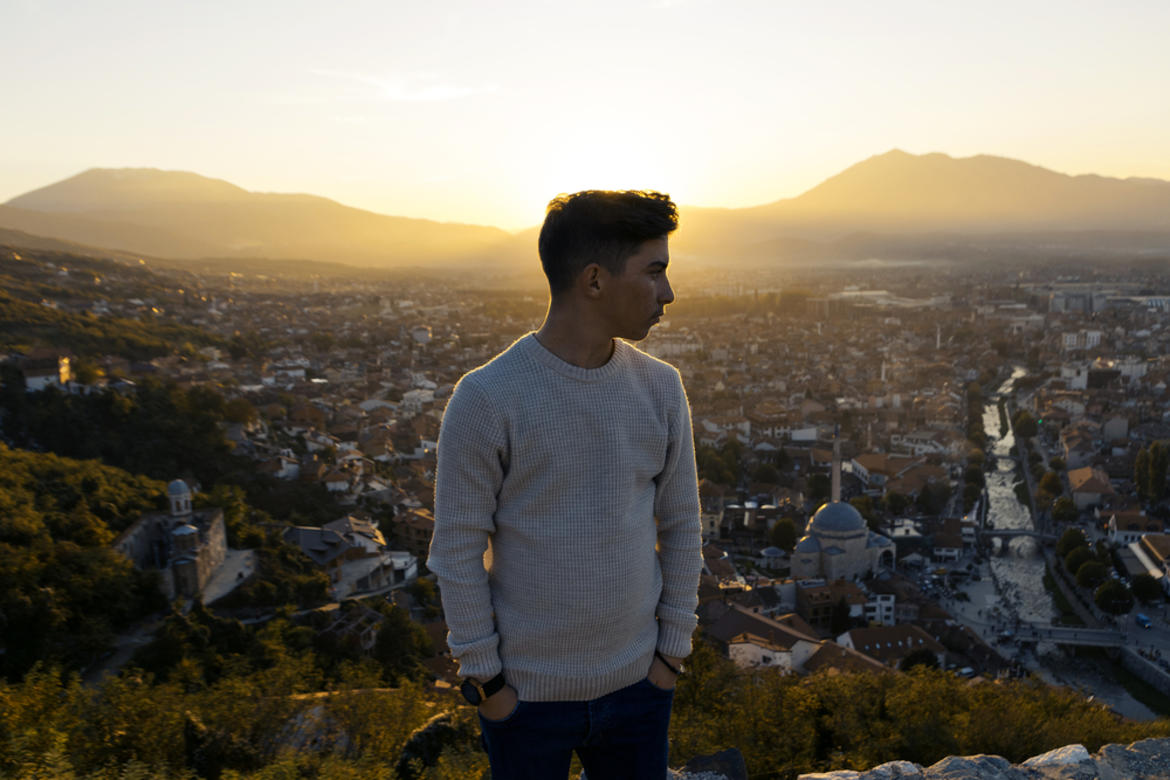 Kosovo, dreaming of a life abroad
Although Kosovo is still on the "black list" of Schengen, many of its citizens dream of a future abroad. Among the most qualified professional categories, such as doctors, we can already speak of brain drain.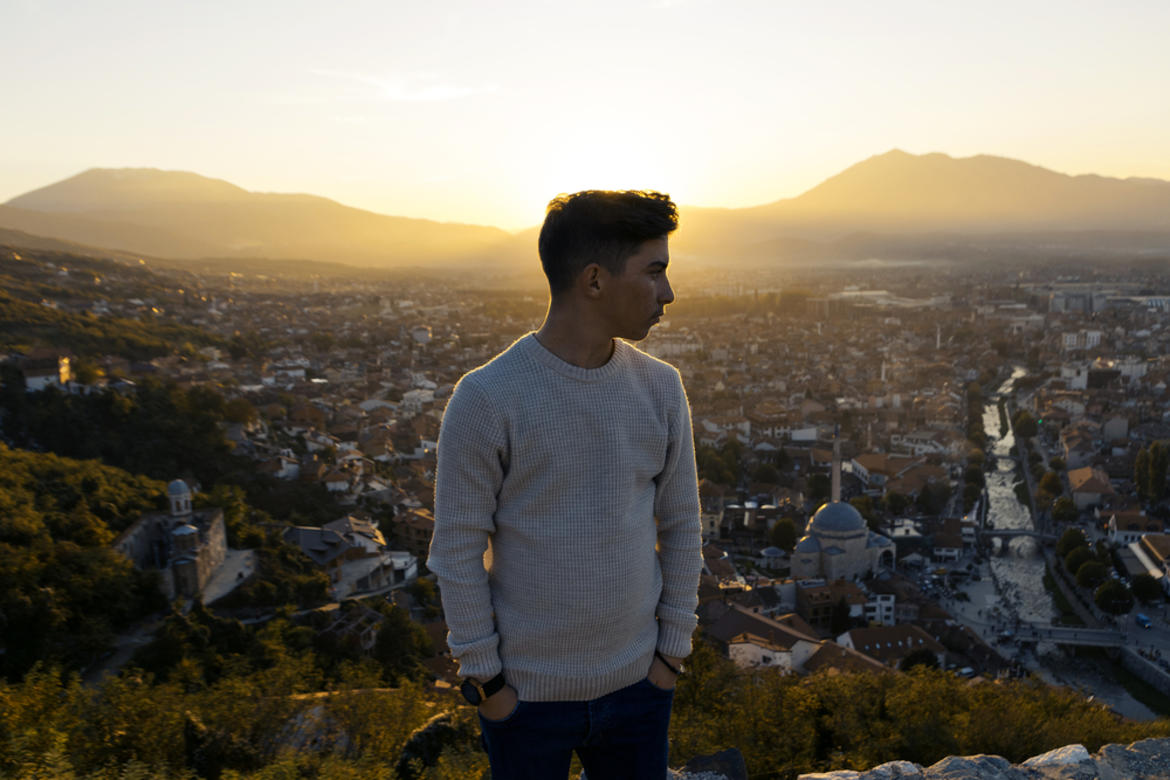 The hopes of Kosovo citizens to travel freely in the EU by the end of this year vanished when Johannes Hanh, EU Commissioner for Neighbourhood Policy and Enlargement, visited Prishtina in the beginning of December and stated that visa liberalisation for Kosovo cannot happen even in 2019.
Yet, the need to move freely outside the country is apparent. A few months ago, a call for 2,000 job offers in Germany raised massive interest in Prizren, a town in south-western Kosovo. Thousands of people gathered at the town's cultural centre to apply for the jobs, which the agency said were offered at the Hamburg airport. However, this announcement turned out to be erroneous, but it was considered a test to measure people's interest in leaving the country.
Kosovo's unemployment rate is among the highest in South-East Europe at 30.6%, says a World Bank report, and many Kosovars dream about moving abroad in search of better opportunities, despite the fact that Kosovo is the only Balkan country which is still on the Schengen "black list".
Even for those who found a job, life in Kosovo is challenging. Construction, for example, is one of the main employers in the private sector, but working conditions are severe with long working hours, low wages, no formal contracts, and unprotected working environment. Only this year, 12 people lost their lives in the workplace: most of them were construction workers.
Things are a bit better in the public sector, that offers higher wages and slightly better working conditions. According to the Kosovo Agency of Statistics-ASK, the average gross salary in the public sector is 660 Euros, while in the private sector it is 371 Euros.
Fatlum Gashi, specialised in migration at Oxford University, says that – in addition to unemployment and working conditions – there are also political and social factors encouraging emigration. "People may decide to migrate after considering a range of factors, for example, salaries, access to social benefits, healthcare, etc.", says Gashi.
Kosovo doctors go to Germany
Cardiologist Gertruda Dyla decided to migrate to Germany in 2011, as she had lost her hope for a better future in Kosovo. She began her work as a general practitioner in 1999 and gave a significant contribution to public health in the country. She worked as a specialist at the University Clinical Centre of Kosovo and as a lecturer at the Medical Faculty.
Dyla explains that working conditions in public healthcare institutions in Kosovo were and remain difficult and unsuitable for normal work. "I don't think there is a stronger reason which 'forces' us to leave our homeland than the lack of possibility to live our life with dignity and the lack of hope for a better future and perspective for ourselves and our families", says Dyla.
Moreover, working environments, especially in Kosovo's public institutions, are often not fair in terms of meritocracy and ethics. Dyla faced such difficulties while working in Kosovo: her legal rights to apply for specialisation, for example, were arbitrarily denied for three years in row. Then, once she moved to Germany, she had to pass the Approbation Exam and Specialisation Exam again, because her specialisation from Kosovo was not recognised.
Unfortunately, Gertruda Dyla is just one of many doctors leaving Kosovo – 100 only in the last 8 months. She considers brain drain as a disaster for Kosovo's future. "It is a tragedy for a country of two million people to lose 400 medical professionals within five to six years", she adds.
According to Fatlum Gashi, if this situation continues, the country will have to deal with lack of entrepreneurs, decreasing numbers of highly-skilled workers, declining healthcare and education services, and loss of innovative projects. He adds that highly-skilled workers are also in shortage in many EU countries, which facilitates the migration process from developing countries. "Many EU countries lack people from certain backgrounds in the healthcare system and in the hi-tech industry. As such, there is higher demand — and often higher marginal benefits – for people from these backgrounds. Using higher salaries as an incentive, these EU countries are able to attract more people to migrate there and work in those sectors", he says.
Asylum applicants stay home
On the contrary, the number of asylum applicants from Kosovo in Western Europe has plummeted in the last three years: in 2015, it was 73,240, with only 1,005 applications accepted. In 2017, however, it had decreased to 7,575 according to EUROSTAT. In November 2018, the number of asylum applicants from Kosovo was as low as 120 – five times less than the same period last year.
Suad Sadullahi moved to Sweden in 2014 with his family for safety reasons. His protection status was refused, but he received a working permit in Sweden. In the period when Kosovo was going through difficult times, as a considerable number of people were joining ISIS in Syria, Sadullahi got into trouble.
"I helped my cousin get her son back from Syria, and during that year I got into trouble with Kosovo authorities, who were trying to force me not to talk about that case, as they wanted all the credit for themselves", Sadullahi claims. Before moving to Sweden, he was working for the Kosovo Insurance Bureau (KIB) in Prishtina as Director of Information Centre. "Working conditions were good and wages were and still are very good," he adds, but he needed a life in peace. Now, he lives in Malmö, Sweden with his wife and children and they are running a small business there.
In 2017, the number of Kosovo citizens registered in all EU countries was above 200,000, half of them (128,000) in Germany. The inclination to migrate to Western countries was always a common pattern for Kosovo citizens. In the exodus of the late 1990s during the war in Kosovo, around a million Albanians from Kosovo left the country. When the war ended in 1999, most of them came back, dreaming of building a future in the newly established state. For many, that dream is now nothing but a painful memory.