Half of all MEPs do not disclose any meeting with lobbies
Regulation of the European Parliament is highly voluntary. Compared to 90 percent of Swedish, Danish or Finnish MEPs who disclose meetings with interest groups, only one out of ten Greek, Polish and Bulgarian MEPs do so.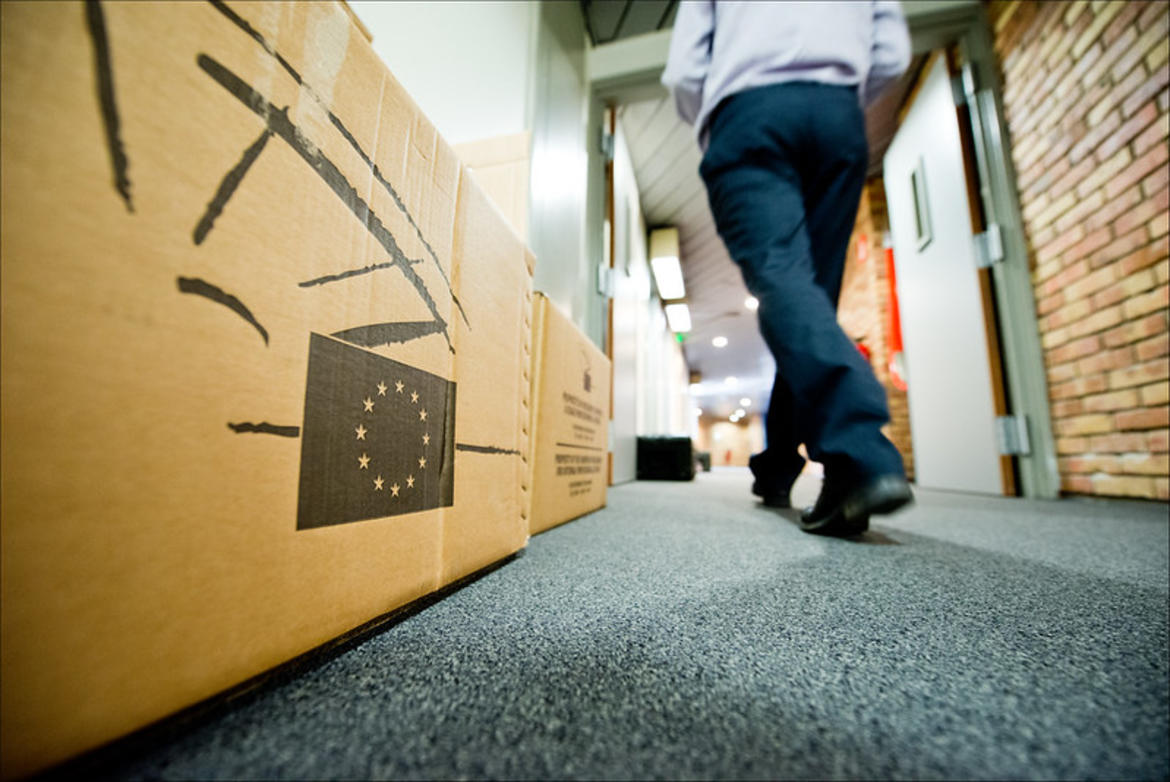 Half of all MEPs do not disclose any meeting with lobbies
Regulation of the European Parliament is highly voluntary. Compared to 90 percent of Swedish, Danish or Finnish MEPs who disclose meetings with interest groups, only one out of ten Greek, Polish and Bulgarian MEPs do so.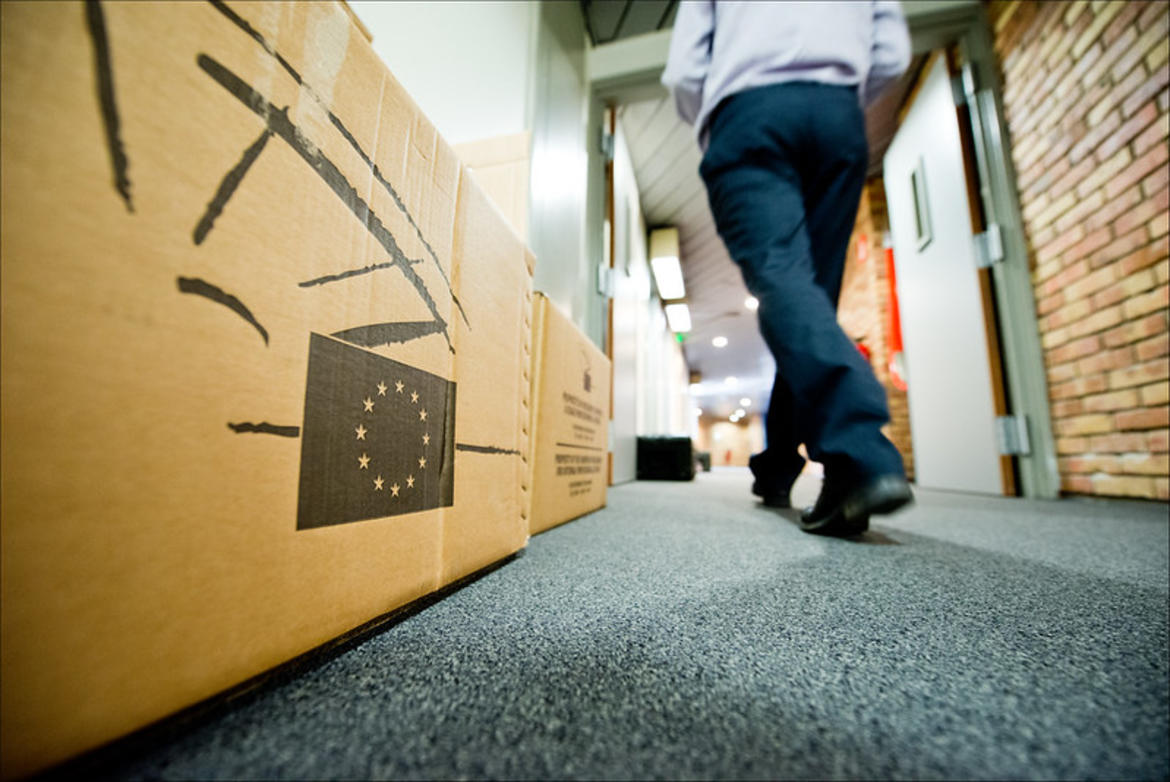 Just over half of all MEPs have reported at least one meeting with lobby groups. This means that 346 of the 705 members of the European Parliament have never reported meeting with any lobbyists. And the current situation allows them to do so.
Regulation of lobby transparency at the European Parliament is highly voluntary and only requires accountability of any meetings with private stakeholders, public bodies or NGOs whose goal is to influence European institutions' policies or decision-making. And it doesn't cover all parliamentarians: only rapporteurs or committee chairs for each report. Although the Parliament has just approved a tightening of lobby group registers , there is still much work to be done.
Thus, between mandatory and voluntary disclosure of meetings, 359 MEPs, just over half of the chamber, report engaging in at least one meeting. Those who haven't reported anything may not have been in contact with any lobby groups, but that's highly unlikely. The differences according to origin are notable: over 90% of Swedish, Danish and Finnish MEPs have reported meetings. The worst examples come from among Greek, Polish, Bulgarian and Latvian MEPs, of whom fewer than 13% have reported such meetings.
Thus, besides country of origin, the level of transparency is also related to the political parties themselves. Only nine out of 74 MEPs from the Identity and Democracy group, which comprises far-right parties such as Lega (Italy), Rassemblement national (France) and Alternative für Deutschland (Germany). disclosed their meetings. The largest groups fall more or less in line with the average, with some 40.57% of European people's parties and 58.62% of socialists including information about some meetings on their online profiles. The Greens almost fully publish their meetings: 70 out of 73 members have reported their meetings.
A large part of the accountability strategy goes through the Transparency Register . Companies, trade associations, consultancies, public bodies, think-tanks, universities, etc. that seek to influence European policies are registered here.
Beyond what member states apply
Despite everything, for Daniel Freund MEP, the transparency rules at European institutions ''are quite good''. "In fact, our rules go well beyond what most member states have implemented on the national level". In Spain's case, the Congress approved in April 2019 a first agreement on the transparency of meetings between MPs and lobbyists, which was reissued on 1 October 2020 and extended to the Senate.
Two years after its first entry into force, only a third of MPs publish their agendas, albeit incompletely, as many only report on their parliamentary activity, with no mention of their meetings with lobbyists, as Europa Press anticipated. Following the publication of this article, the number of MPs who publish their agendas on the Congress website rose from 34 to 106. Meanwhile, senators still do not publish their agendas on their official profiles. Sources from the Senate attribute "the delay" to that fact the website is under development.
And that's in the European Parliament. In the case of the Commission , the requirements are stricter. Commissioners, their advisors and directors-general may only hold meetings with registered bodies. Note, however, that other contacts – assistants and thousands of civil servants – fly under the radar. "Many more (unregistered) meetings are certainly happening on lower levels not covered by the transparency register", Daniel Freund , a member of the German Green Party, explains to Civio.
Additionally, among other advantages of being on the register is the access it affords to the Commission and Parliament premises. "Lobby groups come in all shapes and sizes, they don't all wear a big badge saying that they are lobbyist, […] lobbyism can come in much more inconspicuous forms, like small gifts, trials or offers to familiarize MEPs and staff with the company's products. MEPs can also be invited to dinners or roundtables and panels where business representatives can exert exclusive influence on a parliamentarian" says Freund, for whom the EU transparency register – for both the Parliament and the Commission – "is a great tool on paper, far too often, I see lobby groups make false or incomplete statements".
The Commission's opacity towards Parliament
There has been mounting criticism from the European Parliament itself with regards to the European Commission's lack of transparency in its negotiations and contracts with pharmaceutical companies for the development and procurement of Covid-19 vaccines, information which it has received in dribs and drabs. "The vaccine procurement has been almost completely opaque, even for us parliamentarians", Freund complains. This process is one of the latest major clashes between the two European institutions. "Negotiations were held behind closed doors and we don't even know who exactly negotiated on behalf of the member states."
The Government of Spain unilaterally declared that César Hernández, head of the department of medicine for human use at the Spanish Medicine Agency (AEMPS in Spanish) would be its representative. Meanwhile, the Belgian newspaper Het Laatste Nieuws published a report that Richard Bergström, ex-director general of the European Federation of Pharmaceutical Industries and Associations (EFPIA), would be Belgium's representative. The Commission has refused to both confirm these names and disclose those of the representatives from France, the Netherlands, Germany, Italy and Poland. "The Commission cannot just take European taxpayers' money into its hands and spend it without being held accountable," states the MEP.
"The prices for vaccines have been publicly available for quite a while, and I think that was everyone's priority," says Andy Powrie-Smith, EFPIA's Executive Director of Communications and Partnerships. "Most contracts are available online", he states. However, this is only a half-truth. An oversight by the European Commission allowed access to certain details in the AstraZeneca contract that had been censored. Although the Health Commissioner Stella Kyriakides announced in January that MEPs could access the CureVac contract, a large part of it was concealed, according to Euroactiv . Pfizer and BioNTech also agreed to give them access ; however, nothing has trickled down to the general public.
"It is crystal clear that the European Commission is not being transparent at all, which has worked very well for the pharmaceutical industry but not for democratic control", claims Oliver Hoedeman from Corporate Europe Observatory . For years, this organisation has been exposing the role of interest groups in European institutions and last April, it published an investigation into lobbying by pharmaceutical companies. "The Commission treats MEPs like mushrooms: they are being kept in the dark and being fed dung. It is democratically unjust and also leads to a continuation of bad governance", Hoedeman says.
"The Commission's transparency in this whole matter has been an affront to Parliament", the German MEP agrees. The thing is, the situation has been a long time coming. "It is often the case that lobbyists can get their hands on draft regulations before the other EU institutions get a chance to see them. It's quite problematic when representatives of businesses and industry know more and earlier about potential regulations than we do!".
The European Council blackbox
The European Parliament recently passed a resolution to compel all institutions, for the first time, to register all meetings with pressure groups. This measure includes the Council of the Union, the institution comprised of 27 heads of state, which to date has only participated as an observer. In other words, the European Council's transparency was a blackbox next to the Commission and Parliament. The lack of regulation "leaves ample room for unregistered lobbyists to get in touch and lobby member states, ministers, diplomats and the permanent delegations", MEP Daniel Freund explains. However, in its adoption, part of the European Parliament said that the scope of the new resolution could have been greater, since meetings with Permanent Representatives, i.e., the ambassadors of each country to the EU, will remain voluntary.
Presidency sponsored by…
The presidencies of the European Council, which member states hold for 6 months on a rotating basis, accept sponsors. Like a football team, except it's actually a governing body of the European Union. "A deplorable practice", according to Corporate Europe Observatory and one criticised by the EU Ombudsman . While Germany, the previous president of the EU, halted such a practice, Portugal, the current holder, has restarted it. Lisbon defends sponsorship from three companies in the country due to the "significant" operating expenses. Previously, among other companies, Peugeot and Citroën sponsored the Croatian presidency in 2020 and in 2019, BMW sponsored Finland and Coca-Cola, Renault and Mercedes, Romania .
The new regulation will make enrolment on the current transparency register a prerequisite for lobbies to carry out their activities. The three institutions must furthermore establish parallel instruments to certify compliance with this. The fact is that, right now, the institution chaired by Charles Michel does not participate in the joint Commission and Parliament register and its rules only applied to the rotating presidency of the Council, which a member state holds for a six-month period.
To Corporate, the EU institutions "remain very vulnerable to corporate capture" according to them, due to "lack of political will to acknowledge that capture is a problem". Thus, "regulation of lobbying has therefor been half-hearted, focused on transparency rather than on measures to prevent corporate capture". The transparency of European representatives' diaries is only the first step.
Methodology
For data on MEPs who do publish meetings, on April 28 we extracted this information from their official European Parliament profiles using Python. The gathered data refer to both meetings whose disclosure is mandatory, because the MEP is a committee rapporteur or president, and those disclosed voluntarily, without distinction. The data obtained are available on datos.civio.es .
We follow the same procedure to find out which members of the Spanish Congress of Deputies report their agendas, in greater or lesser detail and quality. We also publish this data in detail on our own open data portal .
This article is part of SceMaps , a project funded by the European Union. This has not affected the impartiality and independence of the article.